Wagmi Games Partners with Blockchain Game Dev Cubix Ahead of the Wagmi Defense PvP Game Launch Set For Q1 2022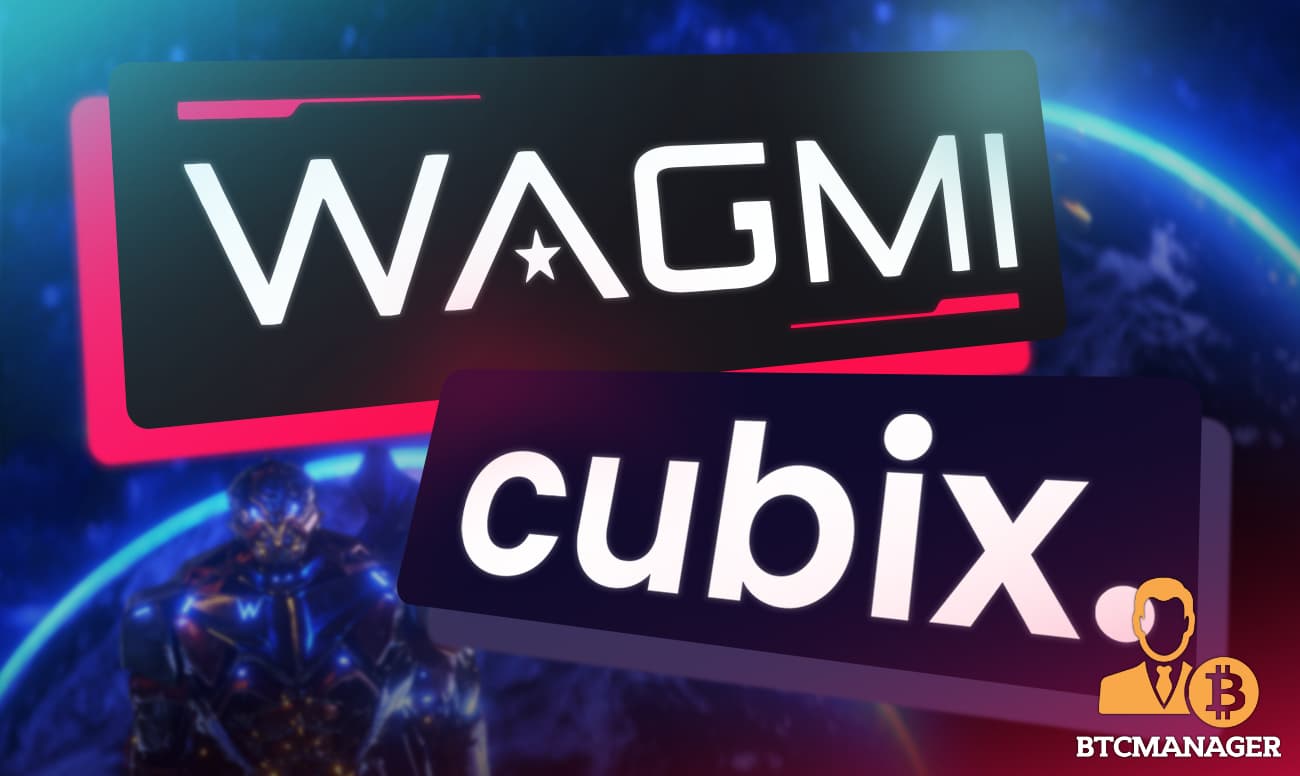 The video gaming industry is estimated to be worth over $200 billion by the end of December 2021, expanding at a 14 percent CAGR from 2021. At the height of the healthcare crisis in 2020, over $2.1 billion was spent in video gaming in the U.K. 
The rise of the metaverse, a field expected to be an $800 billion market according to Bloomberg, and the fusion of NFTs in blockchain gaming enabling the execution of play-to-earn models make gaming even more exciting. 
Wagmi Games and Cubix plan to draw maximum benefits from blockchain gaming following their recent partnership.
Wagmi and Cubix Joining Hands
Wagmi considered Cubix's software development expertise and their impressive track record in game development. Already, Cubix stands out in blockchain solution development and launching crypto-based games. 
The Florida-based Cubix has over 200 developers boasting of Nintendo, Walmart, Sapient, and other high-profile clients in their client list. They are also an active development partner for MicroPets.
The two are joining hands ahead of the release of the Wagmi Defense, a game set for launch in Q1 2022. The PvP Tower Defense Game on mobile (android and iOS) and soon, desktop, employs a P2E model that empowers gamers. It allows players to push and strategically destroy rival's bases using in-game traps and maneuvers. 
Interactive, Wagmi Defense will also use a P2E model that will enable players to make income from their passion, unlike the traditional approach adopted by legacy publishers. By winning a competition, a player receives WAGMI (We're All Gonna Make It), the native token. These tokens can be transferred to an external wallet and redeemed for real-world currency. Wagmi Defense developers also said there would be a leaderboard. Here, gamers would have more opportunities to win rewards from participating in various tournaments listed.
Wagmi Defense—an NFT P2E Game Modeled after the Wildly Successful Clash Royale
Wagmi Defense, modeled after Clash Royale, is the first phase of Wagmi Game and would be continuously updated throughout the year. Notably, it precedes the development of the 3D MMORPG that's set for launch in Q1 2023. 
As mentioned above, the game is currently in development. Being a battle game, users will battle with each other using units of "NFTs" within the game. Gamers can start using a free base set of cards. Being NFTs, these collectible cards are secured by the blockchain and are unique. 
The development team has said each will card will use a different amount of energy and thus would cool down differently. Users who wish to graduate and participate in even more competitive games can purchase cards from the Wagmi Network using cryptocurrencies.
Launch on Ethereum and BSC, Plus Upcoming WAGMI Games NFT Genesis Artist Collection
The decision to incorporate cryptocurrencies is tactical for Wagmi. Developers are already working to deliver a high-quality game with 3D and realistic graphics modeled after the widely successful Clash Royale, with over 500k downloads. 
Wagmi is bringing onboard a comic artist and novelist to create stories incorporated into the gameplay. Accordingly, the WAGMI games NFT Genesis Artist Collection is expected to mint by the end of January 2022. The NFT collection features in-game characters in both hand-drawn comic style and 3D. Shortly afterward, the team will launch a full cinematic trailer of the game.
The development team is bullish on crypto and gaming, expecting players to quickly transfer their digital assets between addresses, redeeming their winnings or purchasing cards regardless of market conditions. Specifically, in-game items would easily change hands, allowing users to earn a steady income stream for their time spent on the game. 
At the same time, because of the underlying blockchain and support for cryptocurrencies, users would easily transit into the game by purchasing NFTs from Wagmi Network's in-game marketplace. Wagmi will tap on the popularity of Ethereum besides launching on the highly scalable and low-fee Binance Smart Chain (BSC) network, increasing its adoption base.