Washington Chelan County PUD: We Will No Longer Tolerate Illegal Bitcoin Mining Activities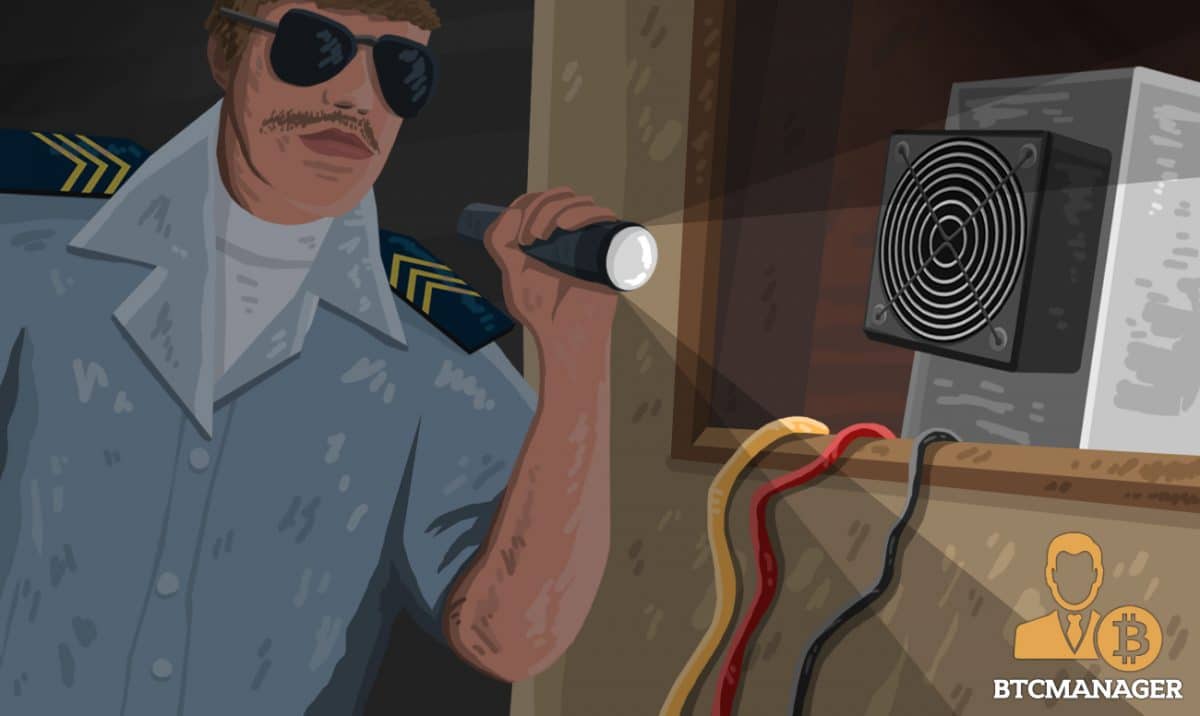 Where cheap electricity is abundant, there are illegal bitcoin miners. Washington Chelan County, a region bursting with cost-efficient hydroelectric power, is now fed-up of illegal mining operations going on in the area and has declared total war on the "scoundrels" perpetuating the crime.
No Room for Illegal Cryptocurrency Mining
Back in March 2018, the Washington state Chelan County Public Utility District (PUD) announced it wouldn't process new applications for Bitcoin mining until further notice. The objective now being the formulation of new policies and review electricity tariffs for the energy gulping mining operations in the area.
"We do need time to take a deep breath and work through the issues, and this may be the best approach," said Commissioner Randy Smith on March 19, 2018.
Up until Smith's declaration, miners have failed to adhere to the orders of the PUD and have been conducting illegal mining activities. These unlawful activities have provoked the Chelan authorities, and an emergency meeting was held earlier in the week, where the PUD chiefs ordered staff to go all out and enforce the moratorium placed on illegal mining operations.
With this latest development, unauthorized miners could be slapped with massive fees, power supply could be cut off, and not only that, they also risk being arrested by the police.
A Strong Message
The straw that broke the camel's back was when Commissioner Steve McKenna was notified of an unauthorized crypto mining operation by a Wenatchee resident whose massive power consumption of over 11,000 kWh was twenty times higher than the standard 500-kilowatt-hours designed for residential wiring.
PUD officials in charge of meter readings noted that the windows and a balcony door of the apartment were left wide open to usher in fresh air to serve as the coolant for the mining equipment.
Although administrators promptly disconnected power supply to the apartment, McKenna was quick to condemn the illicit mining operation as such a reckless act as could set the entire apartment ablaze and endanger other residents.
"Not only are we concerned, we're incensed that individuals are putting people at risk. We're not going to tolerate it. This is a strong message, and I want to make that very clear," he declared.
Authorized Mining is Welcomed
PUD Officials Lindsey Mohns and Catherine Melton are deliberating on whether to impose a fee of about $5,000 for illegal crypto mining in residential areas and $7,000 to $10,000 in industrial areas. Further decisions on the fee structure will be made on April 16, 2018, at the board meeting.
Chelan PUD authorities have made it categorically clear that all Bitcoin miners who carry out their mining operations in accordance with PUD regulations are exempted from these fines.
Commissioner Garry Arseneault reiterated that:
"Heightened enforcement is aimed at 'scoundrels,' who are deliberating thwarting PUD regulations. I want to take one step back and say that users of power that have legitimate requests, and have been properly sized for the use of that power, that's not the kind of entity we're discussing today."
Of a truth, its necessary for miners to adhere to essential regulations to avoid endangering the lives of others. However, authorities also need to make sure miners are not charged extremely high fees that could eat into miners profits, as this could be the primary reason why some miners prefer operating in an illegal manner.
For instance, on March 19, 2018, BTCManager reported that New York authorities had given electricity providers the go-ahead to increase electricity tariffs for cryptocurrency miners. Also, China and some other nations have been making efforts to monitor the power usage of Bitcoin miners.