Waves Malibu Upgrade Complete, Focus on "Sustainable DeFi"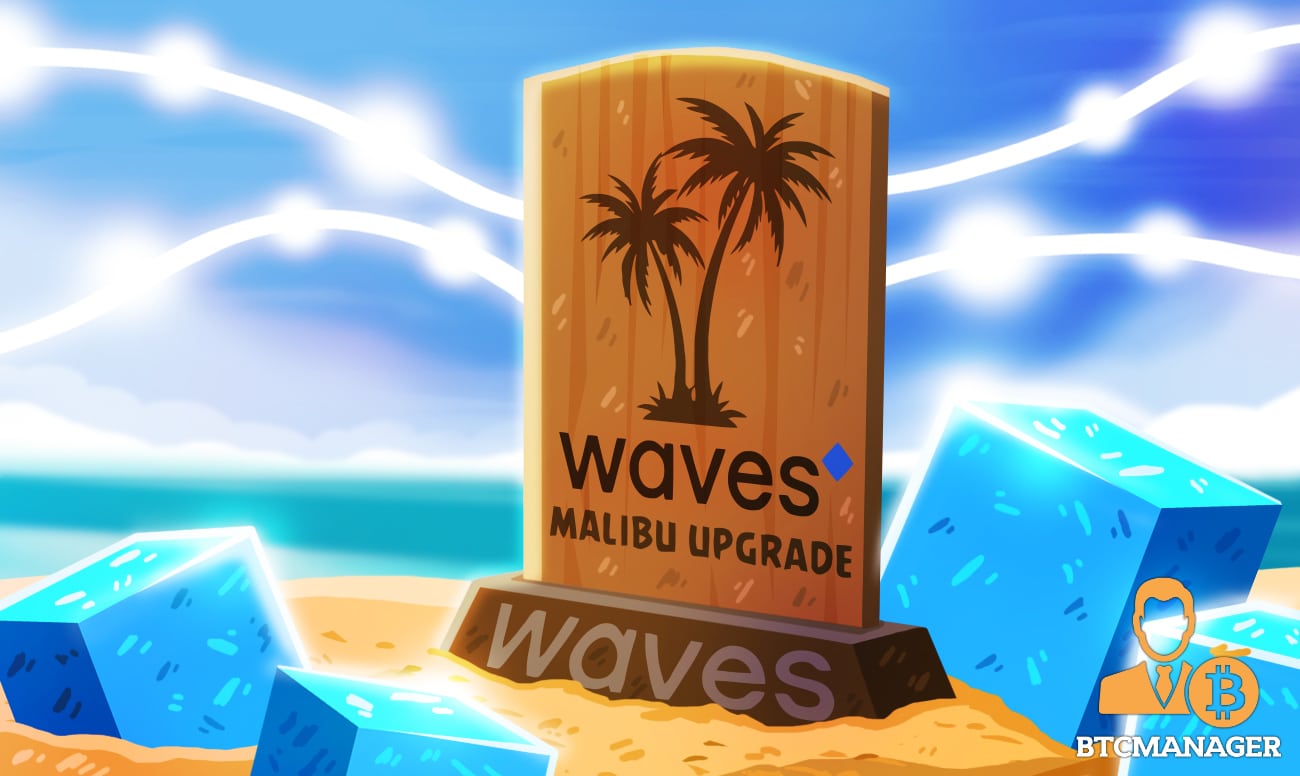 A week after voting, Waves Node 1.2 "Malibu" is active as per an announcement on Sep 7. With additional features such as the increase of block minimum duration time from 5 to 15 seconds, the development team is keen on enhancing the blockchain-agnostic which focuses on inter-chain DeFi.
Waves Node 1.2 Malibu: Security meets DeFi
DeFi is the new buzzword in blockchain and crypto circles. Aiming to introduce trustless financial models where the owners are at the center, with full control, Waves is–like most systems, trying to lure open finance projects to its protocol. Boasting of low transaction fees, a differentiating contrast of Ethereum choked by exorbitantly high fees, Sasha Ivanov is confident.
In a tweet posted on Sep 6, he said the Malibu upgrade paves the way for a "whole range of apps." Of note, and as per earlier updates, users will now attach up-to two tokens as dApps payment for new DeFi price mechanics. 
Waves #DeFi is sustainable Defi in the first place.

— Sasha Ivanov 🌊 (1 ➝ 2) 🏄‍♂️ (@sasha35625) September 5, 2020
Already, he confirmed the development of the first in DeFi pools. From this, it can easily be gleaned that Waves DeFi tends to explore the unique benefits of blockchain mechanics meaning financial dApps launching on these protocols are far more secure. 
Notably, today's Malibu upgrade saw the activation of Verifiable random functions (VRF) to their LPoS consensus algorithm. VRF secures the network, as it resists stake grinding attacks by making it hard for generators to predict the next block producer (validator). 
It is this newfound uniqueness and pseudo-randomness that makes Waves more suitable for DeFi dApps which typically are smart contracts entrusted with millions or sometimes millions of dollars of tokens.
Ethereum Interoperability
Late August, and in the spirit of developing their interchain DeFi infrastructures, Swingby, Gravity, and Waves partnered to augment existing rails and to bridge LTC, BEP-2 tokens, and privacy coins into Gravity. 
The objective was to keep up with the unprecedented level of demand for several tokens and coins attributed to the rise of DeFi.
Commenting, Aleksei Pupyshev, Gravity founder and Evangelist at Waves, said:
"We're excited to work with the Swingby team and leverage the groundbreaking Threshold Signatures bridges to expand the opportunities and deepen the liquidity available to Gravity users. We remain committed to identifying and working with leading players in the space to unlock value for our platform."
As BTCManager reported earlier, Waves Tech ported its stablecoin (NUSD) to Ethereum for DeFi interoperability.