What's Driving NEO's Sudden Surge Into The Top-10 Cryptocurrencies?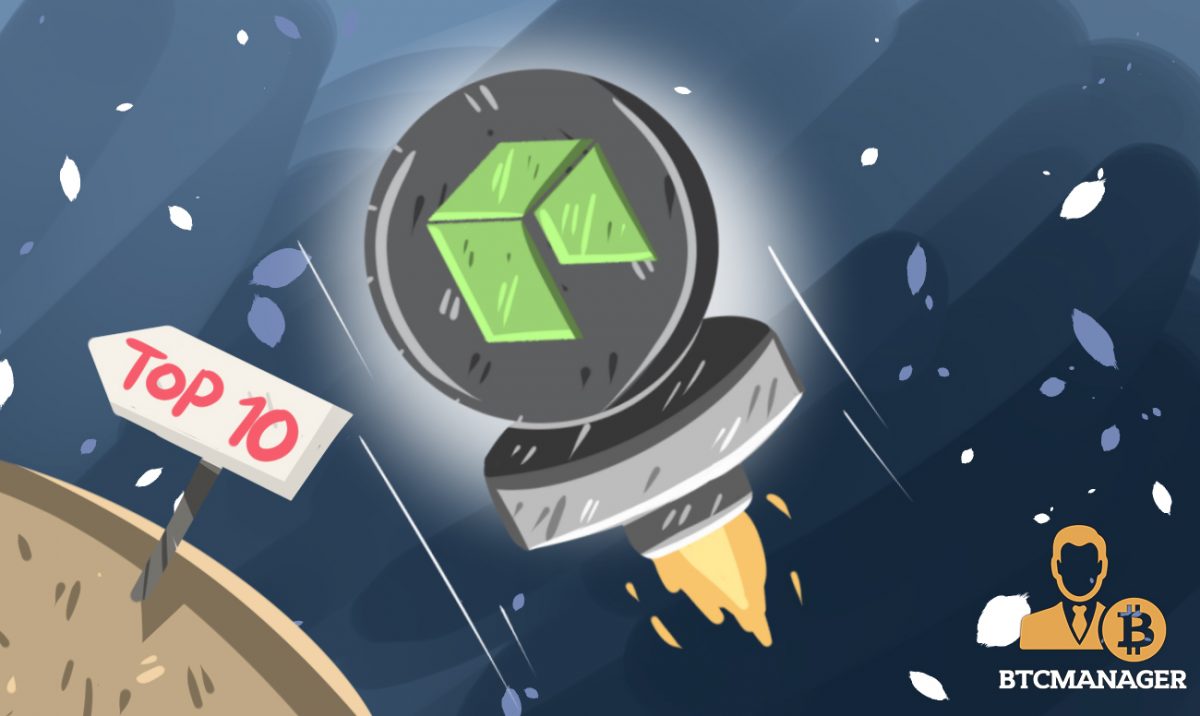 Known as the "Chinese Ethereum," NEO's ongoing price surge has elevated its position among the top-ten virtual currencies by market capitalization. This week, NEO's market cap surpassed the $12 billion landmark for the first-ever time in the coin's existence. Not only that, but its price has also doubled since January 1, 2018, reaching as much as $196 on January 15, 2018.
Behind the Scenes of NEO's Price Surge
Average trading volume in the relatively lesser known crypto asset is under $1 billion, which is still a lot less than big shots bitcoin and ethereum. But the recent surge has shown that NEO is all set to play in the big leagues now — or at least that's how it looks like at the moment.
While it's not unusual for cryptocurrencies to suddenly rise into fame regarding price and market capitalization, NEO's growth is significant considering that it has happened at a time when the crypto market is going through a rather rough patch.
One possible reason could be that ICOs are increasingly looking to rely on NEO rather than ethereum platforms owing to the former's superior speed and free transactions. Apparently, many up and coming ICOs plan on using NEO's GAS tokens – in finite supply – to power their smart contracts.
As a form of reward, the more NEO holders use GAS, the more dividends they receive.
Additionally, developers need first to learn the ethereum's proprietary programming language if they want to use it write their smart contracts on the platform. Compared to that, NEO is free of such complications as it is based on C# and Java, and therefore a lot more accessible to most developers.
As discussed in a recent Reddit thread, if you consider bitcoin to be "crypto 1.0" and ethereum to be "crypto 2.0", then NEO is likely to be "crypto 3.0."
Rebranding
Launched in 2014, NEO was previously known as AntShares before being refurbished in its current form last year. The blockchain technology that powers it is capable of processing over a thousand transactions each second.
Can Antshares Become China's Immutable #Ethereum? Rebrand from Antshares to NEO puts #blockchain in spotlight. $ANShttps://t.co/5WR7kvtAXC

— Neo Smart Economy (@Neo_Blockchain) July 20, 2017
NEO's potential can be gauged from the fact that it has bagged a strategic partnership with software giant Microsoft's China unit. It is also preparing its first global developer's conference later this month in San Francisco.
Meanwhile, on a related note, the crypto market has seen marginal improvement over the past 24 hours with the vast majority of the top-100 virtual currencies in green, as listed on CoinCap.