Will Premium Bitcoin ETFs Continue Their Rising Trend?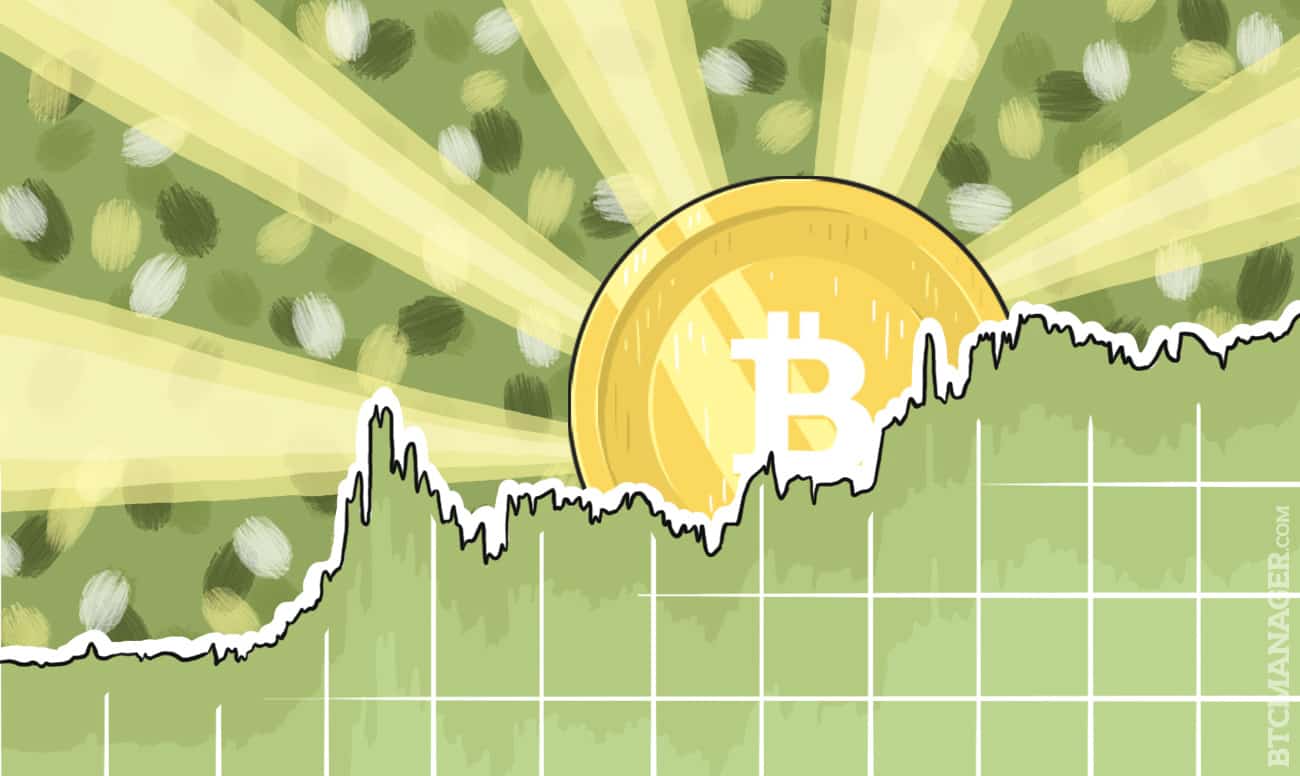 The value of publicly traded shares of bitcoin or exchange-traded funds (ETFs) such as Bitcoin Investment Trust maintained by Barry Silbert-led Digital Currency Group's Grayscale Investments has continued to surge since early 2015, substantially outperforming bitcoin.
Bitcoin Investment Trust, which is publicly traded using the tracker GBTC is currently worth US$63 per share and has peaked to US$64.9 during the Christmas season. Each share of GBTC represents and guarantees the ownership of 10% of a bitcoin; thus, public and institutional investors have been publicly trading bitcoin at an average price of US$630 for the past months.
According to the public market data provided by Yahoo Finance, the shares of Bitcoin Investment Trust maintained its positive trend ever since its highly anticipated debut in mid-2015.
As demonstrated by the chart above, investors and traders are purchasing premium bitcoin ETFs at around 32% higher compared to major bitcoin exchanges such as OKCoin and BitFinex.
Bitcoin experts state that an increasing number of investors are prioritizing these premium public bitcoin ETFs due to compliance and security concerns. Because one share of the GBTC guarantees the ownership of 10% of bitcoin, the shareowners don't have to be concerned for inevitable hacking attacks and theft of private keys which occurs, albeit rarely, in bitcoin exchanges and wallet platforms.
Furthermore, to avoid potential compliance issues and controversy surrounding financial policies, investors prefer to trade public and premium bitcoin ETFs on the conventional stock market.
"The additional liquidity and easier access to investors is helping create a more fluid market for bitcoin," explained Wedbush Securities analyst Gil Luria.
However, bitcoin enthusiasts are sceptical towards the premium value of bitcoin ETFs like GBTC, as key players in the industry like the Winklevoss twins announced their intentions to launch their own bitcoin ETFs in the near future. If the twins, the founders of the Gemini bitcoin exchange in the U.S.. successfully launches a bitcoin ETF, the competition could potentially lower the price of GBTC.
The Winklevoss twins pitched their bitcoin ETF to the SPDR Gold Trust in January, 2015."If you look at the GLD gold ETF, basically that's our model," said Tyler Winklevoss at a conference.
Winklevoss twins are talking about their bitcoin ETF, arguing it's "a better gold" #InsideETFs

— Victor Reklaitis (@vicrek) January 26, 2015
It has already been over a year since the Winklevoss announcement, should they manage to push the launch of their premium bitcoin ETF in the public stock market in 2016, it could increase competition between existing bitcoin ETFs and thus potentially bring down the value of dominant bitcoin shares like GBTC.