WiV Technology Secures $1.5 Million in Funding Round Led by RedCave Ventures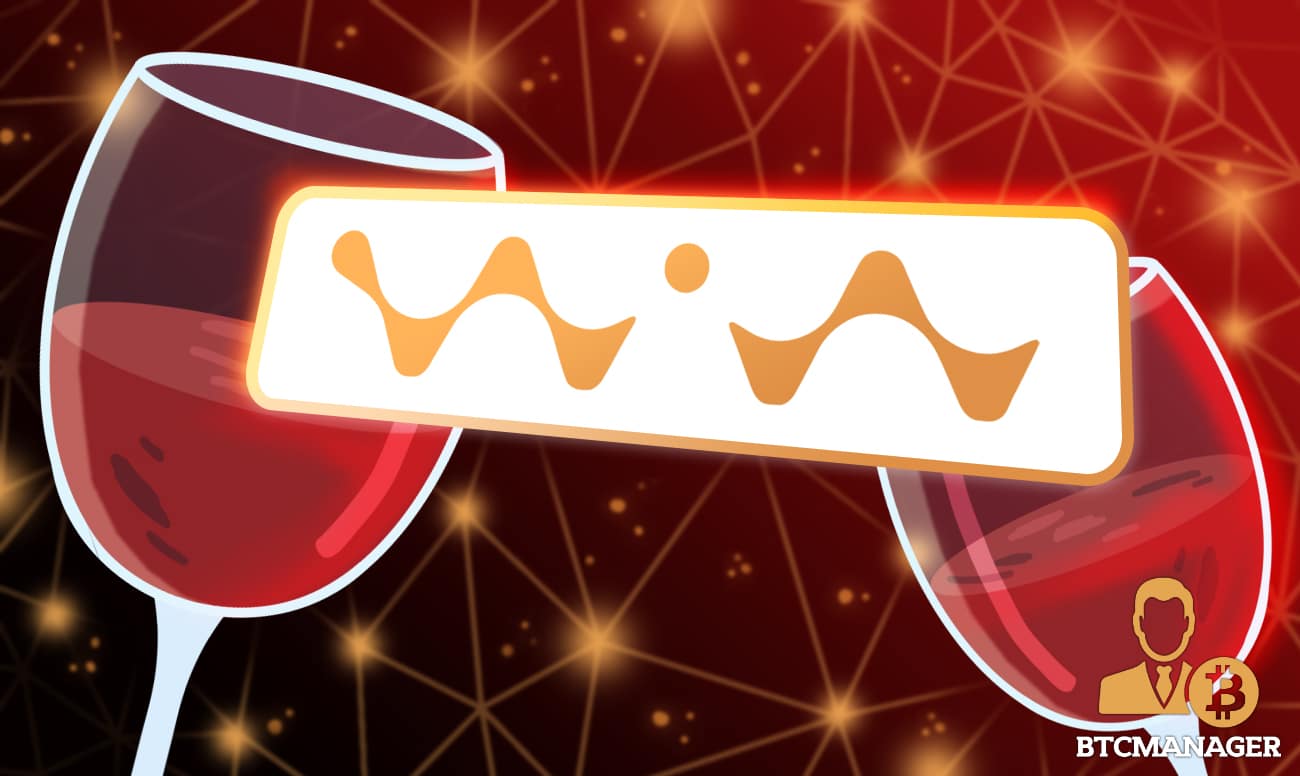 WiV Technology, which operates a fast-growing platform for tokenized fine wine, has raised $1.5 million from top crypto venture firms in a token sale that supercharges its plans to inspire the future of digital wine.
Investors who took part in the financing round include RedCave Ventures, along with Daniel Maegaard, SuperNatural, 1010 Capital, StableNode and Tokenization Ltd.
WiV provides a practical use case bringing the physical alcohol world to blockchain for more transparent wine investment and purchases. The company's offering represents a step-change in how investment-grade fine wines are traded and stored. 
The WiV platform allows stakeholders to collect and store detailed info about each wine's provenance and transaction history, while insuring the physical product in a managed storage facility.
Each wine is allocated a corresponding non-fungible token that can be securely traded without the need for bureaucratic paperwork and at much lower transaction costs.
This wine tokenization is one more milestone that leverages unique features of blockchain and applies it in a practical way that creates more value to the vineyard owners and producers.
"We are immensely proud to have both RedCave Ventures and Daniel Maegaard as lead investors. RedCave brings a wealth of experience in the crypto space representing a group of very successful tech entrepreneurs that clearly understands and have great beliefs in the Real-World Asset that we represent," said Tommy Jensen, CEO at WiV. 
Reflecting on the appointment of Daniel Maegaard – a prominent investor, advisor and NFT collector, Jensen continued:
"Daniels track record speaks for itself, and he brings with him a massive dose of experience in both Blockchain and NFT. Combine this with his great passion for wine, it's truly a perfect match. Both RedCave and Daniel are long-term investors who see the great value we will bring to the wine industry both with DeFi products and NFTs."
WiV launches on Polygon and other marketplaces
Commenting on their participation on the funding round, a RedCave Ventures spokesman said:
"Red Cave Ventures is a large group of blockchain and NFT veterans with more than a century of cumulative experience. We pride ourselves in seeing potential in cutting-edge technologies. WIVA is one of the most innovative projects in the crypto space, bringing liquidity to an asset class that has traditionally struggled with liquidity. RedCave Ventures is always keeping a watchful eye for projects with this level of revolutionary thinking, competent team members, and tokenomics. We look forward to seeing WIVA's bright future unfold."
Daniel Maegaard also noted:
"The intersection of digital and physical is continuing to merge, and I believe WIVA is well-positioned to take advantage of this rapidly growing space. As a fellow wine enthusiast, it was an easy decision to back such a strong team and white paper as they look to disrupt the billion-dollar wine industry."
WiV's ecosystem creates a trusted global marketplace that makes it easier for producers and merchants to promote their wines. The benefits extend to distributors who can verify where specific bottles are located, and also help buyers understand the provenance of what they are buying. 
The startup expects to onboard more producers to tokenize entire vintages of investment-grade wine. Doing so greatly increases the volume of wine assets on the platform where tokenized bottles or cases of wine are allocated a non-fungible token (NFT). WiV ensures each wine has digital collectible records of its own provenance from the moment that it is bottled.
What's more, the NFTs can then be traded at a growing number of blockchain marketplaces. Most recently, WiV Technology adopted the Polygon chain, and became the first project to offer non-fungible tokens backed by physical assets on the popular blockchain.