WunderTrading Review: Deploy Trading Bots and Use Various Trading Strategies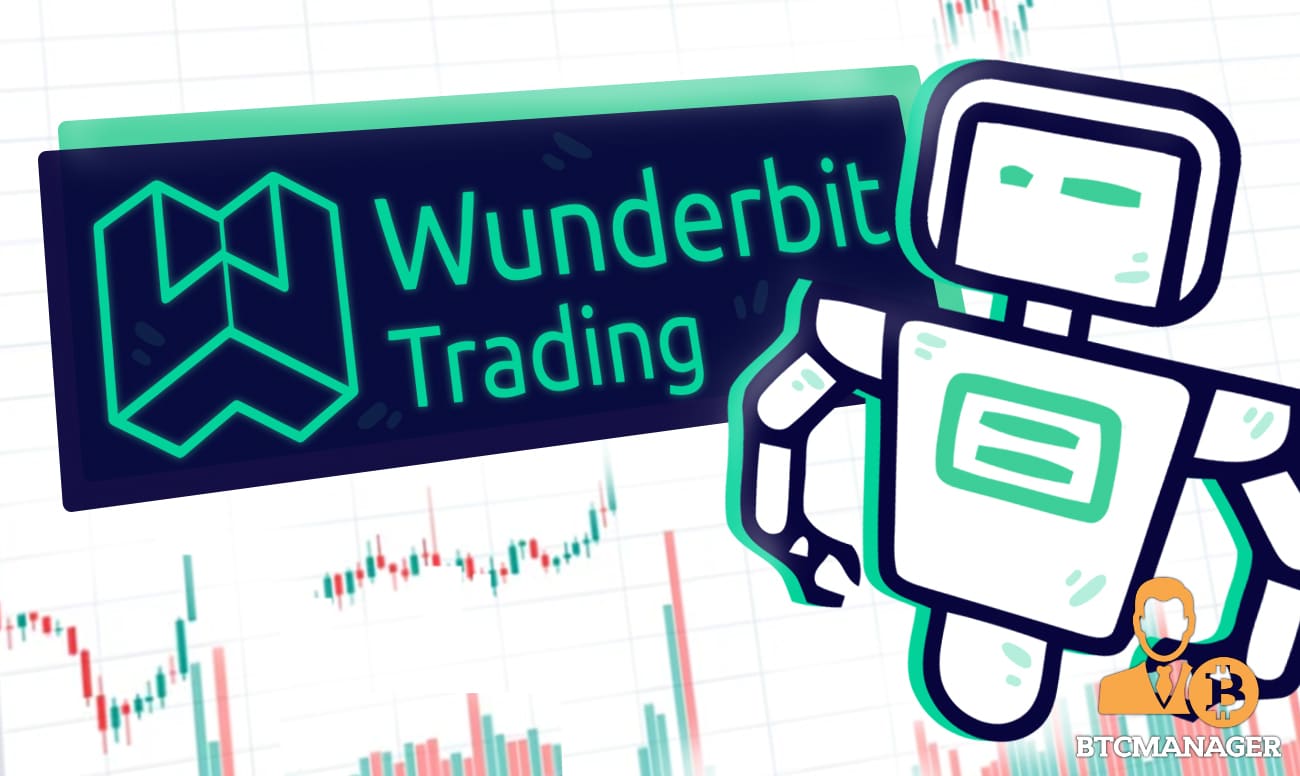 Cryptocurrencies are based on a revolutionary tech: Blockchain.
Blockchain depends on the global community. 
Because of its distribution, several advantages—like censorship resistance and decentralization-give applications running on its infrastructure edge over traditional apps.
However, novel as it is, within the burgeoning crypto space, all that matters—it seems, is price.
Price, in turn, is derived from market forces comprising buyers and sellers placing trades through exchanges.
Years back, crypto trading was complicated. 
However, over time, platforms have been refined and simplified to offer the best experience for all sets of traders—experienced and novices.
What is WunderTrading?
WunderTrading takes crypto trading a notch higher, icing it with zero fees. 
It has its roots in Latvia. Coupled with a determined development team, the platform is wireframed to be easy to use, intuitive even for beginner traders. Through its rail, traders can quickly begin trading and investing in various high-potent digital assets seamlessly.
By seamlessly, we mean it is effortless to access various assets from the same portal, eliminating the need to switch between exchanges. Most importantly, WunderTrading ensures that crypto trading from their platform is glitch-free.
WunderTrading does this by connecting to several global cryptocurrency exchanges known for their liquidity. Straight from WunderTrading, a trader can place orders on Binance—the world's largest exchanges by client count, Kraken, Deribit, FTX, BitMEX, Bybit and soon, Coinbase Pro and Binance US.
From here, traders would have diversity. It, therefore, means they would swap crypto for fiat via supporting exchanges like Coinbase or Binance. Besides, they can trade crypto derivatives via BitMEX, Deribit, and other liquid crypto derivatives exchanges. Better still, clients can access an exhaustive list of digital assets that they would ordinarily not access if they were rooted in one exchange.
It explains why the platform has so far attracted over 12,000 users and seen over 3k crypto trading bots deployed. With this popularity, the crypto trading platform facilitates the trading of over $180 million in monthly volumes.
Why WunderTrading Stands Out
Accordingly, it is evident that WunderTrading does the talking and walks those talks. This is because of some of their unique features. 
They are:
Support of crypto trading bots
Distinguishing WunderTrading is their support of trading bots. 
They give its client the autonomy to create customized bots to deploy in integrated crypto exchanges. 
Each bot, adopted by a user, will use a given strategy—or several strategies, helping save time. WunderTrading does this by assisting users to automate any Trading View Scripts into fully functional, customized trading bots in seconds. 
The cool part is: A trader need not be a programmer. There is a step-by-step guide on how to tweak scripts and convert them to bots.
Crypto Portfolio Tracker
Trading is clipping volatility for profits. 
With the fast-paced nature of cryptocurrency trading, traders are eager to know how their portfolio performs. 
Clients can track their performances by easily connecting to their exchanges, enabling the tracking of account balances.
Smart Trading Feature
Using this feature, there is flexibility, especially for traders who operate multiple accounts. 
Through smart trading can create orders for smart trading, allowing them to add or edit Take Profit, Stop Loss, or Trailing Stops of any order.
Multiple Account Management
Here, a trader can manually or automatically use bots to manage multiple accounts straight from one terminal.
Spread Trading Feature
By activating this terminal, a trader can choose which assets they would like to use to create a spread by simply changing his/her strategy.
Crypto Signal Marketplace
If trading manually or deploying bots is not fun, clients can copy what other successful traders are doing. 
At any time, they can select their favorite signal provider from WunderTrading's marketplace. 
The process is also automated. Here, instead of a bot executing trades, a bot is tuned to copy the exact time of entry and exit of all trades. Trading is in real-time with the same settings. 
Dollar-Cost Averaging (DCA)
This is an investment method where a trader can buy a portion of an asset after prices deviate within a given percentage. 
Here, one dedicates to invest a certain amount of money, periodically, whenever prices of the target asset drop. Doing this lowers volatility and improves the overall position of entry.
Other features in the pipeline are:
GRID Bot Trading
This strategy enables clients to make profits by stacking a series of long or short orders at a given interval around a set price (creating a grid). It is instrumental when prices are volatile but within a specific range. 
Arbitrage Trading
Arbitrage happens when the price of an asset fluctuates between different markets—in this case, exchanges. 
WunderTrading allows traders to exploit and profit from these price differences if a trader has funds at any of these exchanges where arbitrage has been found. 
Exploitation and subsequent correction are automated.
Summary
WunderTrading is an established cryptocurrency trading platform with a range of features for its clients. 
Using their copy trading feature is unique and topped with zero trading fees, trader experience is unparalleled, explaining the high client count and trading volumes. 
Bot support in the fast-paced crypto trading scene will be an indispensable feature of which WunderTrading has carved out a considerable market share.