Wyoming Has a Bill to Exempt Blockchain Tokens from Securities and Money Transmission Laws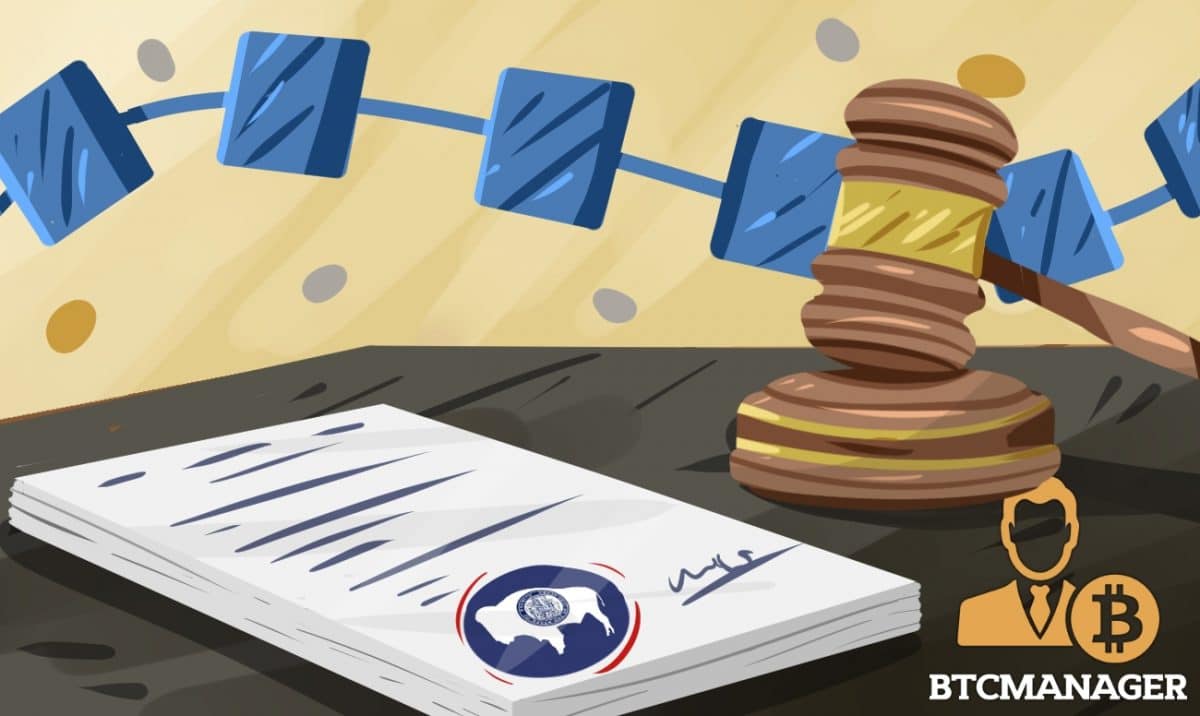 A dozen Representatives and Senators from Wyoming have come up with a new bill on January 24 that aims to exempt blockchain tokens from securities and money transmission laws. The bill, backed by the Speaker of the House, is a crucial part of what Representative Tyler Lindholm of the Republican Party calls an effort to "welcome the blockchain community with open arms."
Defining Tokenization: Currency or Security?
The bill is slated to be introduced in the forthcoming February session of the House. The decision from local authorities also has interested swaths of the blockchain community. The charm of the proposed bill lies in two key attributes of Wyoming including stringent privacy laws in favor of LLCs based out of the state, and zero corporate income taxes.
Representative Lindholm explained that the decision to introduce the new bill is driven by its proponents' view that blockchain tokens neither qualify as money nor securities. Therefore, he added, it makes sense not to include them in the existing money transmitter and securities regulations.
He pointed out that this variety of asset, in many cases, includes things like prepaid software licenses. This point brings up lengthy questions regarding prepaid cell phone minutes or gift cards and if they should be considered as securities or money as well. While the comparison may be odious, the Wyoming official is bent on finding a solution unique to blockchain technology.
Given that reliable consumer protection and anti-fraud laws will safeguard Wyoming's consumers, the proponents of the bill are optimistic that bad actors will be deterred from conducting business in the state. A portion of the legislation reads as follows:
"A developer or seller of an open blockchain token shall not be deemed the issuer of a security [if] the token has not been marketed by the developer or seller as an investment; the token is exchangeable for goods or services; and the developer or seller of the token has not entered into a repurchase agreement of any kind or entered into an agreement to locate a buyer for the token."
If the bill is approved, it will be the world's first-ever token specific law and will carry persuasive power in all states as well as the federal court of law. 
If you're interested in the BlockChain or cryptocurrency and how it can help diversify our economy in Wyoming,… https://t.co/ixGNPJyxn6

— Tyler Lindholm (@Tyler_Lindholm) February 1, 2018
Naturally, the blockchain sector is particularly thrilled about bill H.B. 0070, insofar as it is positioned exempt all tokens issued on an open blockchain through the existing money transmitter and securities laws. The critical caveat holds that a token must not be categorized as exchangeable for goods and services or considered as an investment.
Additionally, the bill refrains from categorizing token exchanges and individuals in the business of exchanging tokens as a dealer or broker under Wyoming law.