XinFin Collaborates with Vinter To Launch Regulated XDC Index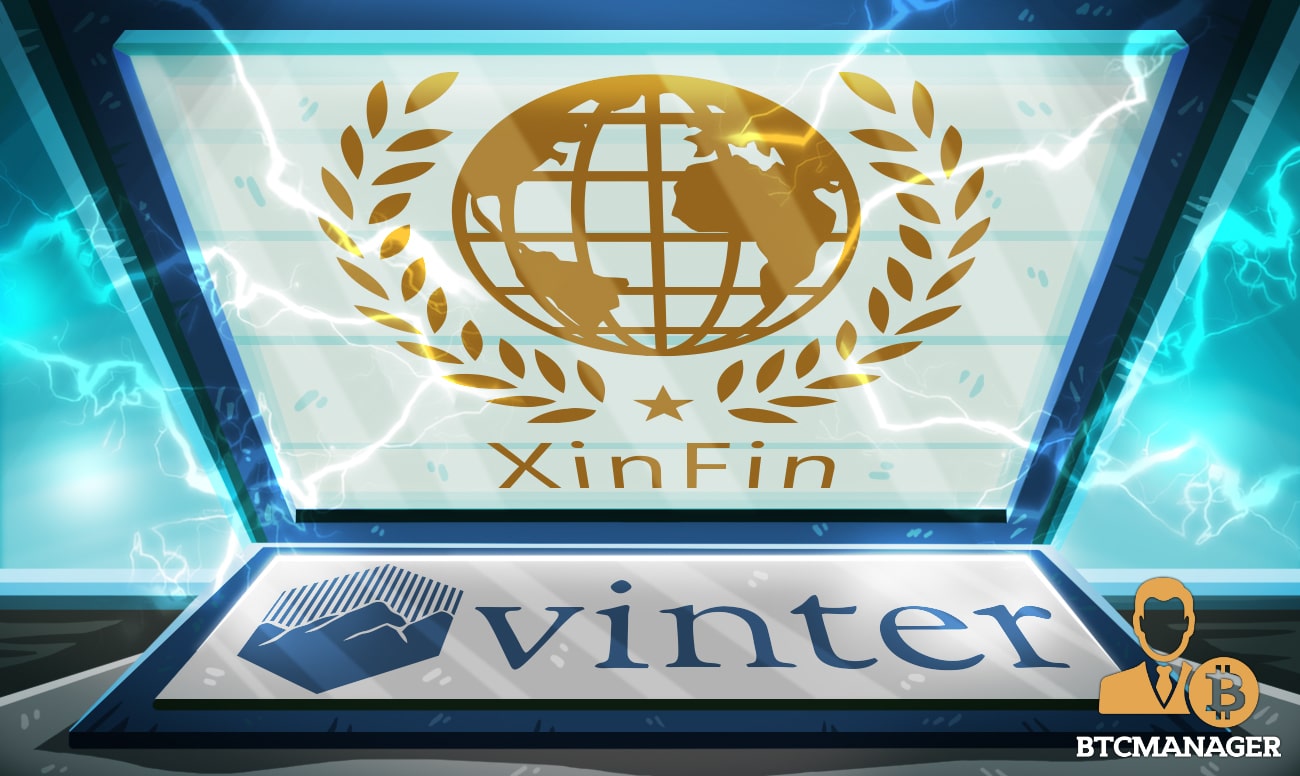 Enterprise-ready hybrid blockchain tech giant, XinFin, has partnered with index provider, Vinter, to launch an exchange-traded XDC token index. Experts suggest that this move will help seamlessly connect the decentralized crypto ecosystem with the regulated market.
A New Initiative Sets the Foundation for a Better Future By Ensuring a Safe, Secure, And Transparent Crypto-Trading Mechanism
XinFin, in partnership with Vinter, will soon release a regulated XDC/USD token to seamlessly connect the conventional financial services sector with the decentralized world of cryptocurrency. This places the XDC Network as one of the first ventures with a unique single digital asset index fund.
This brand-new index, carefully built to reflect the complex price patterns in the original XDC coin, will soon be on the list of controlled crypto-trading following approval by the European Securities & Markets Authorities (ESMA).
XinFin operates the highly interoperable XDC hybrid blockchain network, intended to exceed accessibility, transparency, and frequencies of other mainstream networks such as Bitcoin and Ethereum. And the recently released XDC token would act as the settlement framework for all proprietary network-based, decentralized applications (dApps).
The primary challenge is to bridge the gap between regulated and unregulated crypto-trading markets. However, thanks to XinFin's developer-friendly design and ISO 20022 usability, the dApp ecosystem strives to be the stepping stone to launch other commercially feasible blockchain financial products.
As cryptocurrency achieves growing global acceptance, XinFin's entry into the regulated European market will go a long way towards legitimizing XDC as an investment tool for organizations, inviting more investor participation.
The Perfect Amalgamation of Transparency and Compliance – XinFin Vinter XDC/USD Token
The Vinter XinFin XDC/USD Index has been created to provide a regulatory and open means for tracking the price of XDC in US dollars (USD). Administration and calculations comply with requirements mandated by the IOSCO and the EU Benchmarks Regulation (EBR), ensuring professional record-keeping and data integrity.
Vinter's considerable experience within the regulated market and XinFin's state-of-the-art technology worked hand-in-hand to build this new XDC Index, incorporating the best conventional estimation methodologies while appropriately adjusting variables like liquidity, exchange stability, and regulatory conditions.
To this very day, regulated financial markets have limited the launch of exchange-traded funds (ETFs). But with legal compliance tackled and the new index rolled out for investors, this could be the tipping point for XinFin's highly interoperable business-ready blockchain to be adopted in foreign trade and finance. The technology will now connect legacy payment systems such as SWIFT to blockchain architecture. Overall, that means new possibilities for developers to create modern solutions by using capital markets for financing.
The new XDC/USD listing, set to launch in March 2021, also marks the beginning of more controlled exchange-traded products (ETPs) that use XDC as a benchmark currency, adding to the confidence institutions and traders need to invest. This new index will also allow financial institutions to engage with enterprise-ready blockchain platforms securely.