How to Yield Farm on Multiple Chains Without Leaving Your Home Chain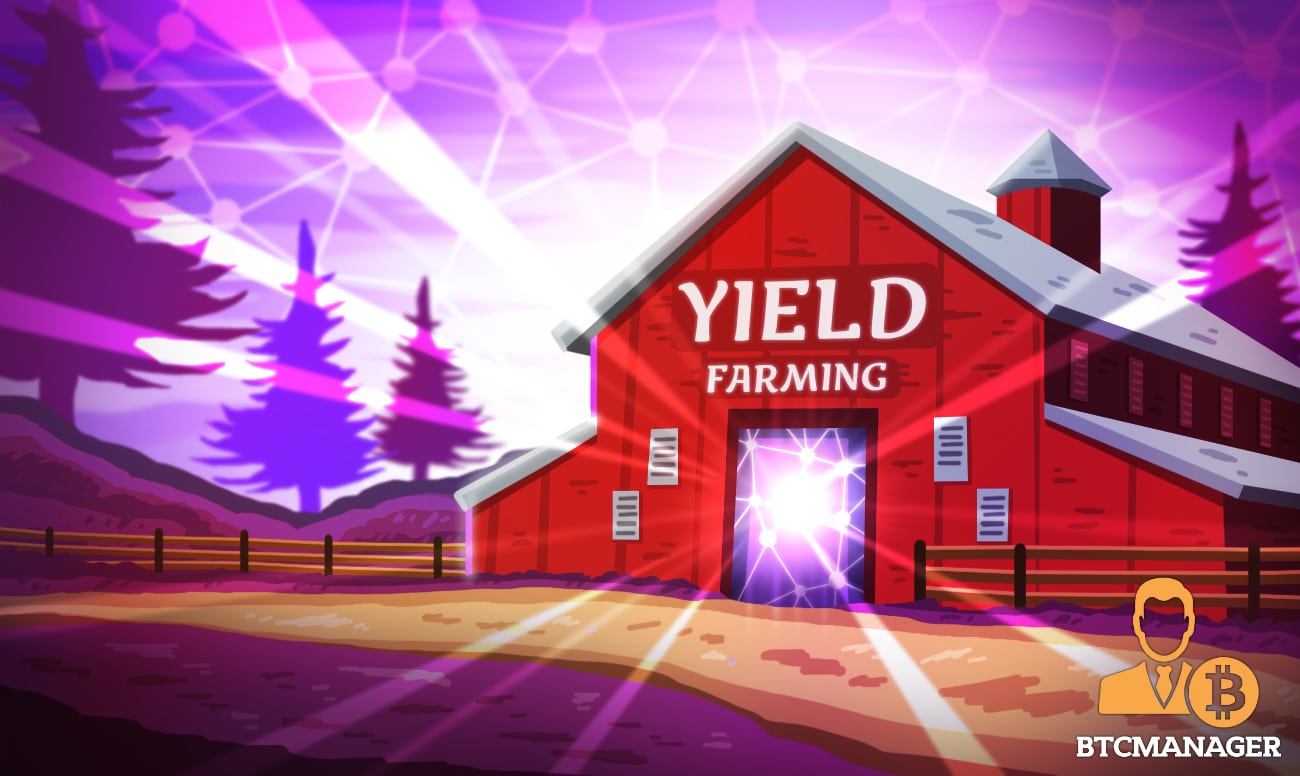 It looks like decentralized finance (DeFi) has reached a new phase of expansion in its relatively short but booming history. Ethereum hosted most of the growth experienced during DeFi Summer 2020, but nowadays a bevy of other Layer 1 blockchains are providing homes for DeFi protocols and their services, and users have an entree to the smorgasbord of networks providing opportunities to yield gains.   
The DeFi community has responded positively to the expansion of DeFi services beyond Ethereum, and since the spring of this year, on-chain data shows that multiple chains besides Ethereum are growing in total value locked (TVL) on their networks. DeFi seems to have become a truly multi-chain enterprise.
Multiple Chains, Multiple Yield Farms, Multiple Headaches
For the average DeFi user, keeping up with all the DeFi action on multiple chains can be a daunting task. Services have emerged that allow users to track their deposits across multiple protocols and multiple chains, but, in this multi-chain environment, actually interacting with the wide array of possibilities for participating in DeFi can be a headache. 
Bridging funds from chain to chain can end up costing users a lot of time, money, and patience. The launch of a number of bridges between chains has added to the increase of traffic in DeFi service across multiple chains, but fees for using these bridges can eat away at users' profits, and waiting for funds to arrive securely from one chain to another can also be a nail-biting experience.  
One DeFi primitive, yield farming, is already regarded as an energy-consuming process in the crypto community as it can require a great deal of attention and diligence when users are pursuing the best possible yields across multiple farms. Accordingly, the difficulty of participating in multiple farms rises by several factors when these farms are spread across multiple blockchains that necessitates yield farmers to shuttle their funds from chain to chain.
A Way to Return DeFi Yield Farming to a Seamless Experience
When DeFi protocols were mostly operating on a single chain, dealing with the mass proliferation of yield farms was less of an issue for farmers than it is today. The siloing effect of interacting with multiple but separate secure blockchains has introduced one of finance's greatest enemies: friction. 
What used to take a handful of clicks and transactions to compound assets or move them from one farm to another can now require a maddening number of steps in order to constantly change one's wallet connections from blockchain to blockchain while at the same time trying to keep track of the gas fees that are unique to each chain. 
These problems could become a thing of the past soon as yield farmers gain access to solutions like Ariadne, a protocol that allows users to remain on their home chain while they interact with multiple farms on multiple chains. By deploying a network of smart contracts across multiple chains, Ariadne has developed a one-stop shop for yield farmers seeking the best possible yields across chains without the hassles that come as part of the multi-chain farming experience. 
How Ariadne Reduces the Complications of Multi-Chain Yield Farming
Ariadne is named after the character from Greek mythology who helped Theseus follow a long string of twine to escape from the Minotaur's lair, which was a gigantic labyrinth buried beneath the island of Crete. Today, navigating DeFi's multi-chain yield farming landscape could be compared to the trials of escaping the Minotaur's maze, and Ariadne's smart contracts could be equated to the twine that makes it all the easier to find the light of day. 
Using Ariadne is like having a dashboard that makes yield farming feel like everything is happening on one chain. In fact, users only need to interact with the protocol on their home chain, and Ariadne handles everything else. 
Users never need to bridge assets or change anything in their wallet to accommodate switching between chains when chasing yields on farms across different chains, and Ariadne's network of smart contracts even ensures that liquidity is an issue users don't have to deal with themselves. 
Ariadne currently operates on a wide variety of blockchains including Ethereum, Polygon, Solana, BSC, and HECO. The protocol is pursuing a presence and partnerships with additional chains, and it has recently formed a partnership with NEAR. As Ariadne's reach continues to grow, the days of multi-chain yield farming headaches may soon be over.