Yield Monitor Integrates DeFiChain, Avails Users with On-Chain Metrics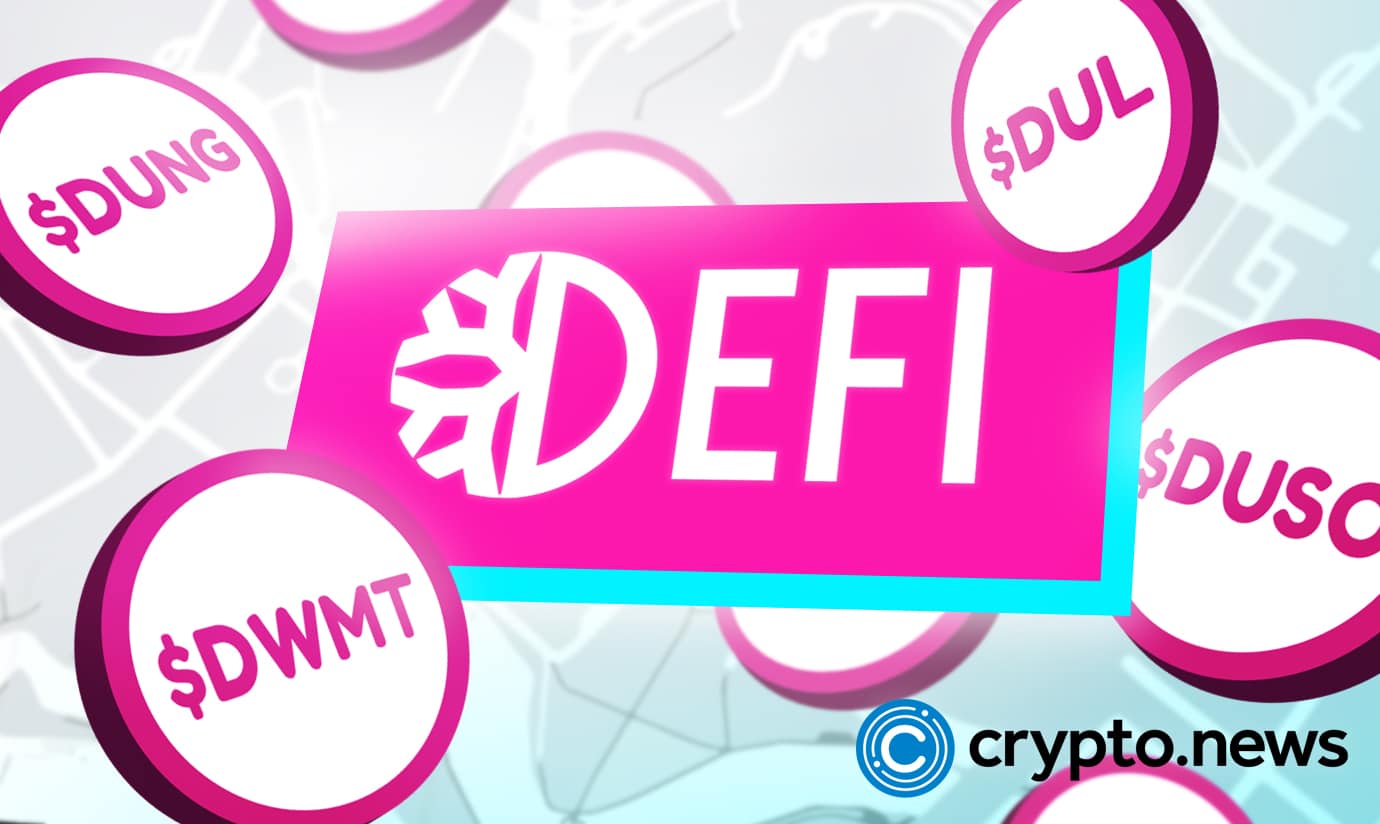 Yield Monitor has added DeFiChain (DFI) to its growing list of supported decentralized finance (DeFi) projects. DeFiChain users can now get on-chain metrics, insights, and more straight from the multi-chain DeFi portfolio tracker.
DeFiChain Live on Yield Monitor
Yield Monitor, a multichain portfolio tracker for the decentralized finance (DeFi) space, has announced the integration of DeFiChain, a DeFi protocol and blockchain network powered by Bitcoin (BTC), into the Yield Monitor database, making DeFiChain the second non-EMV-compatible project to get tracked by it.
With the latest integration, DeFiChain now joins the growing list of supported blockchains on the Yield Monitor platform, including Algorand (ALGO), Avalanche (AVAX), BNB Chain (BNB), Ethereum (ETH), Fantom (FTM), and Polygon (MATIC).
With Yield Monitor now supporting DeFiChain, users of the latter will be able to gain valuable insights into the DeFi project's on-chain metrics in real time.
Investors and Web3 developers will also be able to trail crypto assets held in wallets on the DeFiChain blockchain and route cross-chain transactions to optimize price and efficiency.
Commenting on the integration of DeFiChain (DFI) into its database of tracked protocols, Christophe Dupont, Yield Monitor's CEO reiterated that the move lays a solid foundation for further cooperation between both projects.
"We're thrilled to be building a relationship with the DeFiChain organization. The community is very dedicated and supportive of the various builders and creators bringing value to the ecosystem. It's a privilege to be adding DeFiChain to our database and we're eager to begin building long-term, collaborative relationships with DFI investors and existing teams in the coming months."
DeFiChain Brings DeFi to Bitcoin
While Bitcoin was initially created to function as a robust and hack-proof monetary standard and store of value by the legendary Satoshi Nakamoto, next-gen blockchain projects like DeFiChain and a host of others are extending the functionalities of the Bitcoin network, to offer the masses Bitcoin-based decentralized finance products that are innovative, safe and secure.
Launched in May 2020, DeFiChain is a completely decentralized proof-of-Stake (PoS) blockchain created as a hardfork of the Bitcoin network to enable advanced DeFi applications and more.
Mark Pedevilla, DeFiChain Ambassador and News Anchor expressed his excitement over the latest milestone. In his words:
"We were excited to see the progress Yield Monitor has made in a short amount of time, especially with a small team. This speaks to the quality of their product and their dedication to building a powerful database infrastructure foundation. We are excited to see the features they are preparing for DeFi investors and their utility in building a truly accessible, multi-chain DeFi community – one in which DeFiChain will play a large role."
The DeFiChain project consists of a global team of core contributors and is supported by a growing community of developers.
Thanks to the non-Turing complete design of DeFiChain, transactions on the blockchain flow quickly in a frictionless manner, with near-zero gas fees and reduced risk of smart contract bugs.
DeFiChain offers users various decentralized financial products, including staking, liquidity mining, decentralized loans, and more.