Zcash (ZEC) Mulls Transitioning to Proof-of-Stake (PoS) Consensus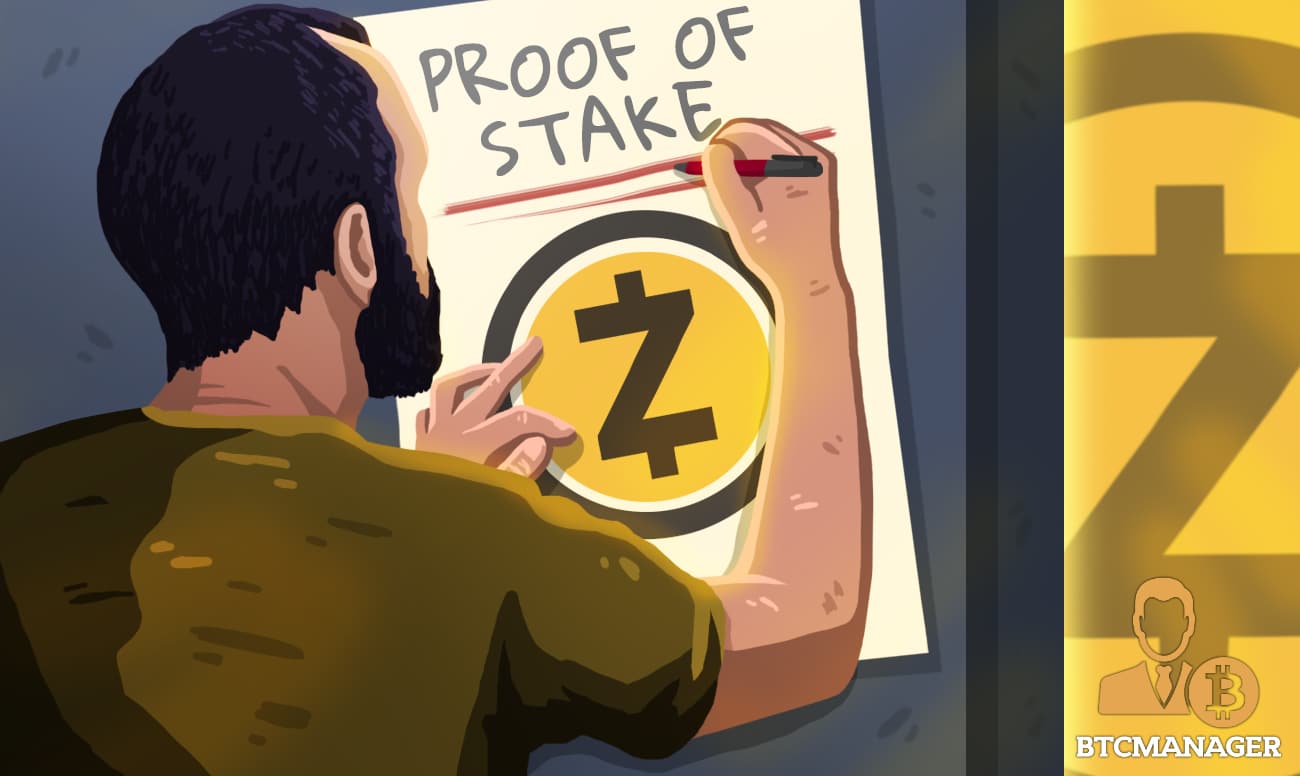 Zcash (ZEC) may be the next cryptocurrency to move from proof-of-work (PoW) to the proof-of-stake (PoS) consensus algorithm. The team says the benefits of PoS far outweigh that of PoW and a transition to the former would better support the project's primary objective of providing economic and social freedom to the masses, according to a blog post on August 3, 2021.
ZCash Seeks Community Opinion on PoS Transition 
Electric Coin Company (ECC), the team in charge of the Zcash (ZEC) privacy-centric cryptocurrency project, has asked the global ZEC community for their opinion on its desire to transition from bitcoin's (BTC) PoW to the more energy-efficient PoS algorithm.
In a blog post on August 3, the ECC team made it clear that it has been thinking seriously about the concept of PoS and how it could positively support ZEC's mission of bringing economic and social freedom to the world. 
So in the spirit of true decentralization, the team has now decided to seek the opinion of its global community on this sensitive matter.
"Such decisions are not up to ECC. We make scientific discoveries, create cutting-edge technology, and write software that implements it. Whether Zcash itself changes is determined by whether the Zcash community chooses to run that software, and ultimately whether people around the world choose to accept and value the ZEC coins the software enables," it declared.
PoS' Numerous Strong Points 
At a time when industries around the globe are making conscious efforts to reduce their carbon emissions in order to contribute their bit towards winning the war against global warming and climate change, popular proof of Work-based cryptocurrencies like bitcoin (BTC) has attracted serious criticisms from some quarters in recent times due to their insatiable appetite for electricity.
While a move to PoS will definitely make ZEC a greener cryptocurrency, the team says it also expects the move to eliminate the downward pressure on the price of ZEC, since there will no longer be miners, who it says, dump over $300k worth of ZEC on the market every day in a bid to get funds to take care of their operations.
That's not all, the team says it believes a PoS-based ZEC will have more utility, as holders will be able to play a part in the staking economy, better security, performance, and significantly higher demand.
In the coming weeks, the team says it plans to release an AMA announcement plus more details on the research and development considerations for PoS.
At press time, the price of Zcash (ZEC) is hovering around $115.21, with a market cap of $1.43 billion, according to CoinMarketCap.