ZenCash Added to Digital Currency Group's 'Conviction List,' Joins Bitcoin, Ether Classic and Zcash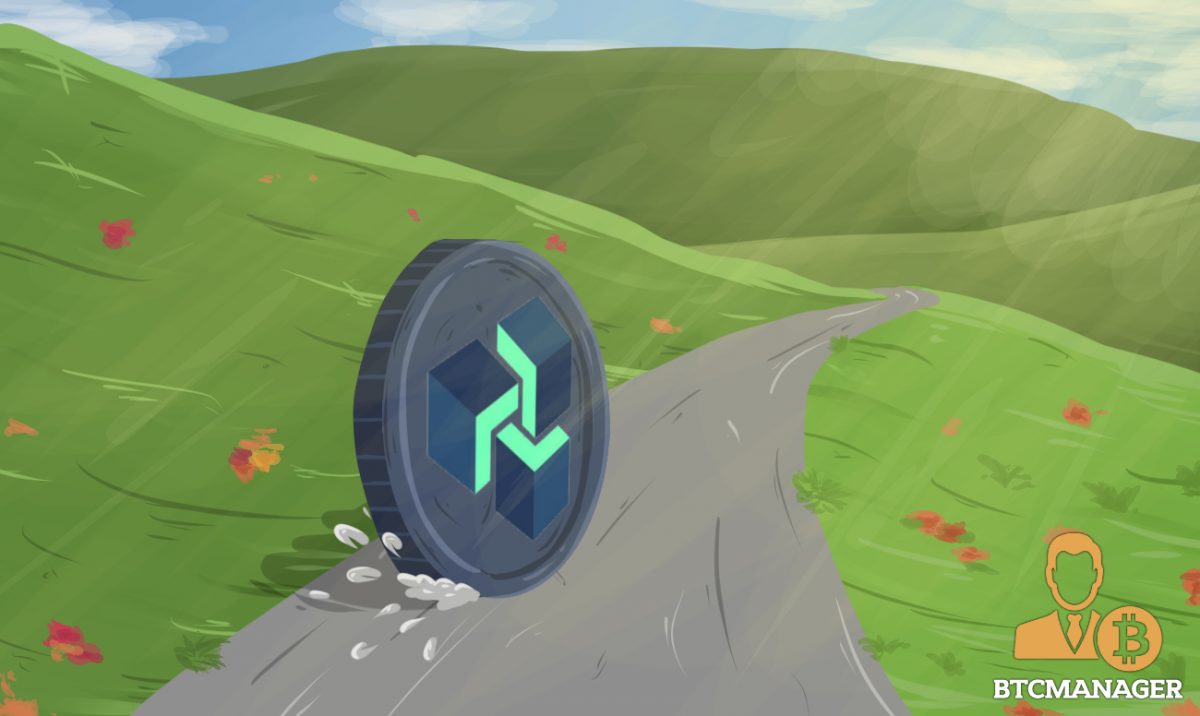 On April 25, ZenCash was added to the 'conviction list' of Digital Currency Group (DCG), a venture capital firm with over 90 investments in the blockchain and cryptocurrency space.
ZenCash, a fork of Zclassic, which itself is a fork of Zcash, is an up and coming digital currency focusing on building a privacy ecosystem. According to CoinMarketCap, the altcoin is ranked 117 and has a market capitalization of $151 million. The coin joins bitcoin, ethereum classic, and zcash as part of DCG's 'conviction list,' which translates as the firm having 'meaningful dollars' in the crypto.
Speaking at the Stocktober conference in New York City, Barry Silbert, the CEO of DCG, stated that financial privacy is going to become very important in the near future and motivated the VC firm to examine coins that focus on fungibility.
On the addition to DCG's Investment List, ZenCash co-founder Rob Viglione stated to BTCManager via email:
"DCG's support of our project is a really big deal. When an industry leader signals its support for a project it's because they've done a ton of due diligence and they believe they've found significant value."
DCG's decision to add ZenCash to their list stems from the fact that the Zcash spinoff is broader in its use cases than its predecessor. While Zcash is focused mainly on becoming a fungible form of money, ZenCash wants to build a whole privacy ecosystem including messaging and media and is not just limited to the transfer of value. Similar to DASH and Decred, the cryptocurrency project also implements a DAO Treasury fund to make major decisions regarding the future of ZenCash.
In January 2018, Weiss Cryptocurrency Ratings released its assessment of various altcoins, giving ZenCash a C- score. The price of ZenCash (ZEN) reacted positively to the news, reaching a high near 0.0046 against bitcoin, but has since settled down near 0.0043. ZEN-BTC reached an all-time high of 0.005530 during early February 2018.
According to OnChainFX, ZEN is down just 38 percent from its all-time high and is amongst the cryptocurrencies that have not fallen that far, relatively speaking, from their all-time high; most of the cryptocurrencies listed on OnChainFX are down by 50 percent or more.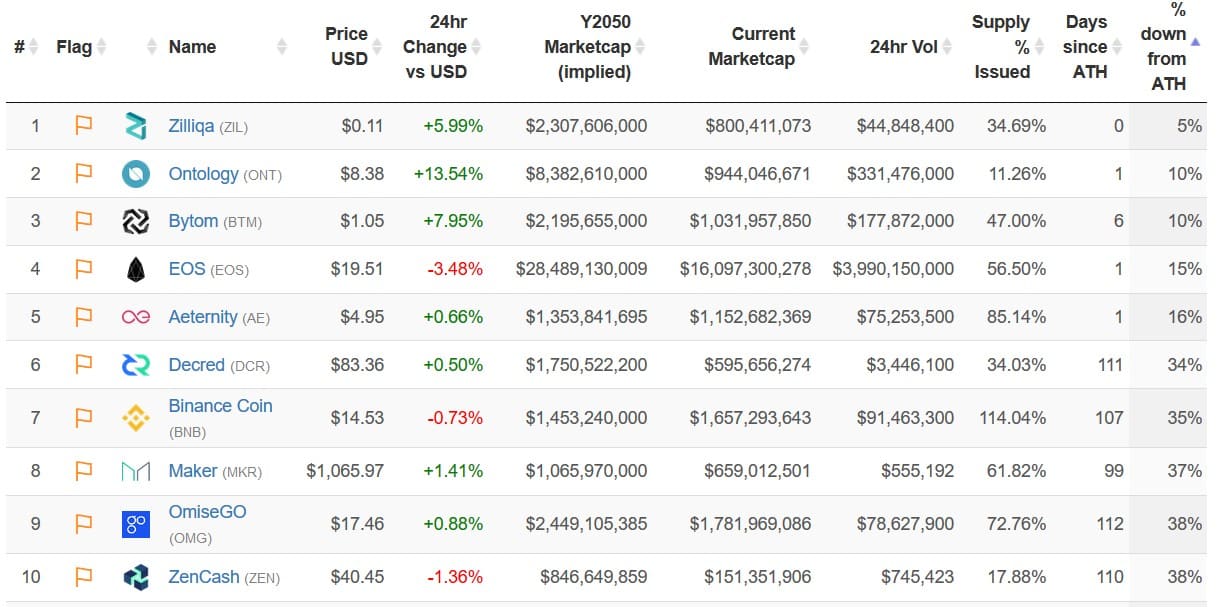 Source: OnChainFX
To find out more about the differences between Zcash and ZenCash for our readers, BTCManager reached out to Rob Viglione.
Is the Trusted Setup Not a Concern for ZenCash Going Forward?
"We do inherit the same setup, and this will always warrant a degree of skepticism. Zcash did an excellent job with the setup, and for this type of technology there will always be some probability above zero that it was compromised."
"Until we all upgrade to a trustless setup—which will happen—we're sharing the same initiation risk, but realistically it is quite unlikely to be an issue."
How Does ZenCash's Vision Differ from Zcash?
"ZenCash is taking a different path from a common beginning. We're pushing in the 'smart economy' direction in which our cryptocurrency plays a part, but we're aiming more for a rich dApp ecosystem built on a massively distributed global network."
Do You Agree with Barry Silbert on the Point that Fungible Crypto-assets Could Take a Significant Share of Offshore Wealth?
"Most assets will digitize and be added to distributed ledgers in the not-so-distant future. It makes too much sense not to do that from an efficiency perspective."
"The connotation of "offshore" wealth is that these are assets hidden from tax authorities. That need not be the case with crypto-assets, which could actually be better tracked by adding them to public ledgers."
What Are Your Thoughts on Mandatory Versus Optional Privacy?
"There's no better security than mandatory privacy since it forces the entire system into the commitment set of possible identities, but that sort of system bumps up very quickly against too many economic use cases."
"For instance, we want the world to know what we're doing with our Treasury funds, and we don't want any uncertainty where the community would have to rely on us to disclose information. There are big parts of the business world and everyday life that require transparency, and there are a bunch of others for which privacy is preferable. Giving users the choice dominates the usability mandate, but does come with the tradeoff of potentially lower privacy for less informed users."