Zimbabwe Mulls Making Crypto Legal Tender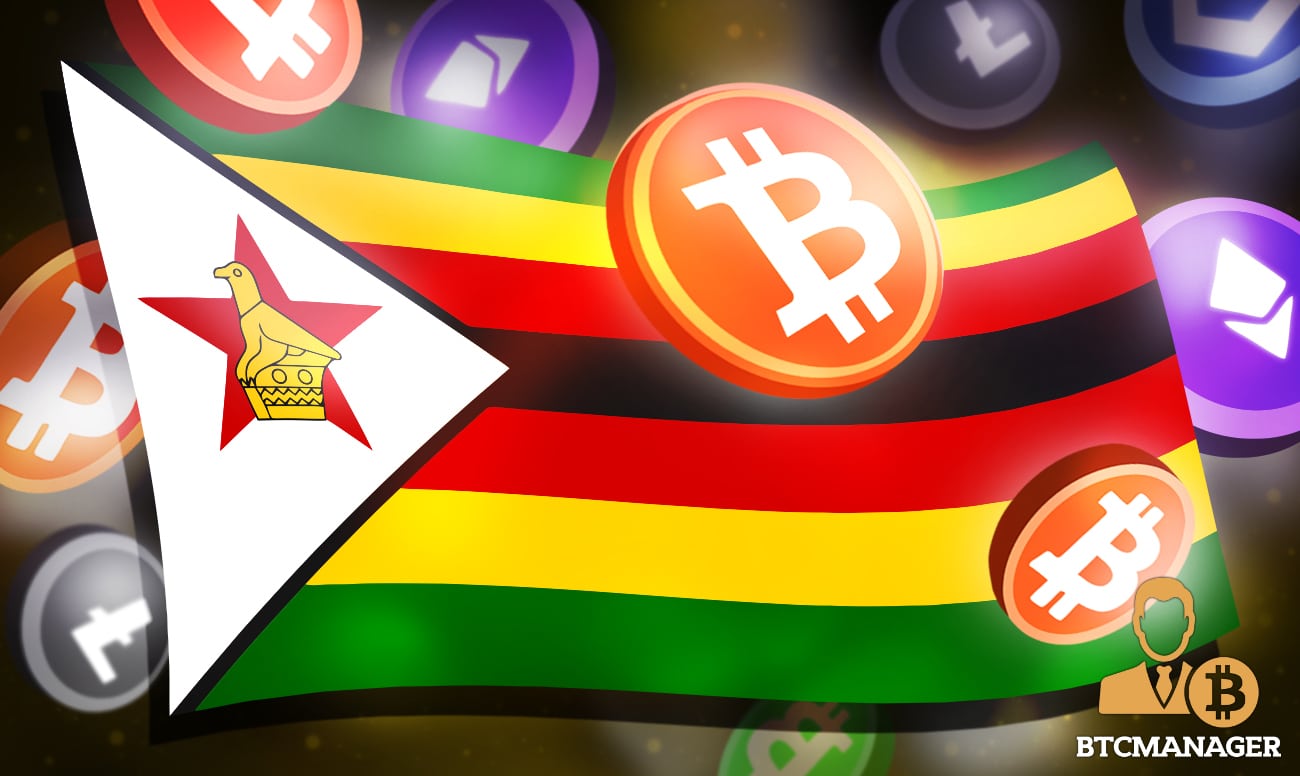 The government of Zimbabwe is nursing serious plans to make bitcoin (BTC) a legal tender. Per a report on November 7, 2021, by local news publication, Bulawayo 24 News, Zimbabwean authorities are now in talks with various stakeholders to find out the potential benefits of cryptocurrencies to the nation's economy.
Zimbabwe Eyes Bitcoin Adoption
As the price of bitcoin (BTC) and other distributed ledger technology (DLT) based cryptocurrencies continue to 'moon,' with El Salvador making steady progress in its crypto adoption journey, it appears Zimbabwe may be the next sovereign nation to integrate bitcoin into its economy.
Per sources close to the matter, Zimbabwe, a hyperinflation-ravaged southern African nation with over 15 million people is now looking to make bitcoin (BTC) a legal payment method for goods and services within its shores.
Retired Brigadier General Charles Wekwete, the permanent secretary and head of the e-government technology unit in the office of the president, stated during the recently held Computer Society of Zimbabwe Summit, that the government is now in talks with the private sector and other stakeholders concerning the merits of cryptocurrencies and how to integrate them into the economy.
A Love-Hate Relationship
Just like in several other jurisdictions across the world, the Zimbabwean government has had a kind of love-hate relationship with digital currencies like bitcoin (BTC) over the years. However, with the country's inflation rate now at a staggering 51.55 percent, it appears authorities are now looking to turn around the nation's dwindling fortunes with crypto.
As reported by BTCManager in May 2018, the Reserve Bank of Zimbabwe placed a blanket ban on the possession, trading, and transfer of bitcoin, while also barring financial institutions under its purview from servicing crypto-focused businesses.
In March 2020, the Reserve Bank of Zimbabwe announced that it was formulating a fintech regulatory framework that would create a sandbox that would give crypto-based startups a chance to operate in the region.
Now, Wekwete has made it clear that the nation is now putting the finishing touches to its crypto regulatory framework, to ensure digital currencies are not used for illicit activities such as money laundering and would make an official announcement soon.
"Initially, we were trying to understand their implication because they are a fundamental departure from traditional financial instruments and there are a lot of fears about the cross-border movement of funds, money laundering, externalization of funds and illicit flow of money to fund illicit deals," he said, adding "so the government has put in place a mechanism to try and gather views from various sectors of the society in order to eventually formulate policies."