Zoksh Simplifying Web3 Payments with its Zero-Code, Low-Fee Crypto Payments Infrastructure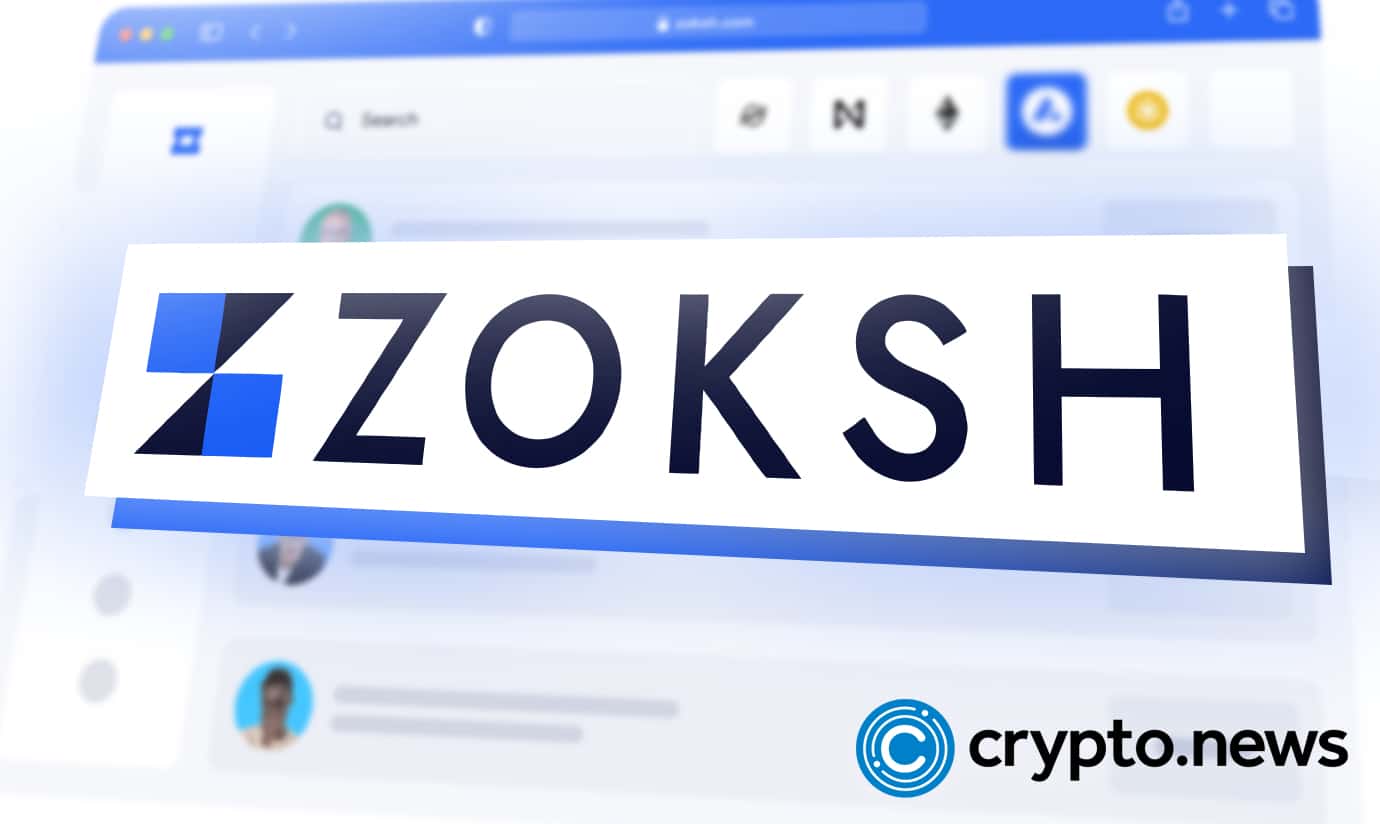 Zoksh is fast redefining cryptocurrency payments for merchants and businesses across the globe with its non-custodial, low-fee, and zero-code crypto payment infrastructure. Zoksh Ramp and Zoksh Pay, the project's secure products, support FIAT and 190+ cryptocurrencies, across multiple blockchain networks, enabling merchants to enjoy efficient online payment processing and more.
Crypto Payments Now A Thing
Despite the super volatile nature of blockchain-based digital currencies, with some critics often arguing that crypto assets such as Bitcoin cannot function effectively as a payment method, the crypto payment adoption rate has continued to increase nonetheless.
If recent statistics are anything to go by, approximately 15,174 businesses across various jurisdictions around the globe accept Bitcoin (BTC). And in the United States alone, more than $1 million worth of goods and services are paid for with BTC daily.
On the regulatory front also, it's worth noting that more nations are now warming up to crypto and formulating policies designed to attract crypto innovators to their shores, with Bitcoin already functioning as legal tender in sovereign states like president Nayib Bukele's El Salvador, and the Central African Republic.
However, despite these significant milestones reached by crypto so far, digital currencies still have a long way to go before posing a real challenge to traditional fiat payment methods, as the number of merchants that currently accept crypto remains quite insignificant.
Though hundreds of businesses around the world have signaled their interest to add support for digital currency payments this year, for some of these SMEs the technical ability and cost associated with integrating crypto payments is a major hurdle.
While there are countless crypto payment gateways and infrastructures currently on the market, a significant chunk of these solutions is difficult to integrate, especially for non-code-savvy users. There is also the issue of crazy transaction fees, funds security, and more.
Zoksh Revolutionizing Web3 Payments
Launched in 2021 by Ajay Pal Singh and Kamaljeet Singh, Zoksh (formerly MooPay) is a no-code, non-custodial, and multichain Web3 payments infrastructure layer. Zoksh Ramps and Zoksh Payments, the two major products of Zoksh are fast revolutionizing the world of payments as we know it.
The Zoksh crypto payments solution makes it possible for businesses to accept digital asset payments on a 24/7 basis anywhere, across a vast array of networks.
Specifically, Zoksh's Web3 payments infrastructure layer enables SMEs and large enterprises alike to access fiat ramps, accept online payments, subscription fees, and much more, with a single integration.
With Zoksh, users can pay with the more than 1,000 supported cryptocurrencies across eight plus blockchains and the platform also supports multiple fiat currencies. And on top of this, users do not need to worry about paying high transaction or service fees, as Zoksh charges as low as $0.25 per transaction.
So far, Zoksh boasts 15+ merchants and more than 150 businesses are currently on its waitlist. The project has inked several partnership deals with notable projects like RSK, Supra Oracles, and Router Protocol, to mention a few.
Zoksh's seed round attracted a sizeable amount of investments from a good number of players in the blockchain space, including Big Brain Holdings, Orange DAO, Balaji S, Priyank Gill (good glam group), Ajeet Khurana, Nishcal Shetty, and several other funds, angel investors and entrepreneurs.
In terms of awards and grants, the Web3 payments infrastructure layer platform has also gotten its fair share.
In September 2022, Zoksh was one of the winners of the PolygonLEAP Accelerator program and it received a sum of $250,000. The Zoksh project also emerged winner in the NEAR accelerator program and others.
In the coming months, Zoksh says it plans to up its clients and partners count to 500+, launch its SDKs, and organize hackathons to onboard new developers that will build an ecosystem of applications powered by Zoksh. Zoksh will also roll out its native token in the near future.