0x Launches Instant, a One-Click Solution to buy ERC Tokens from dApps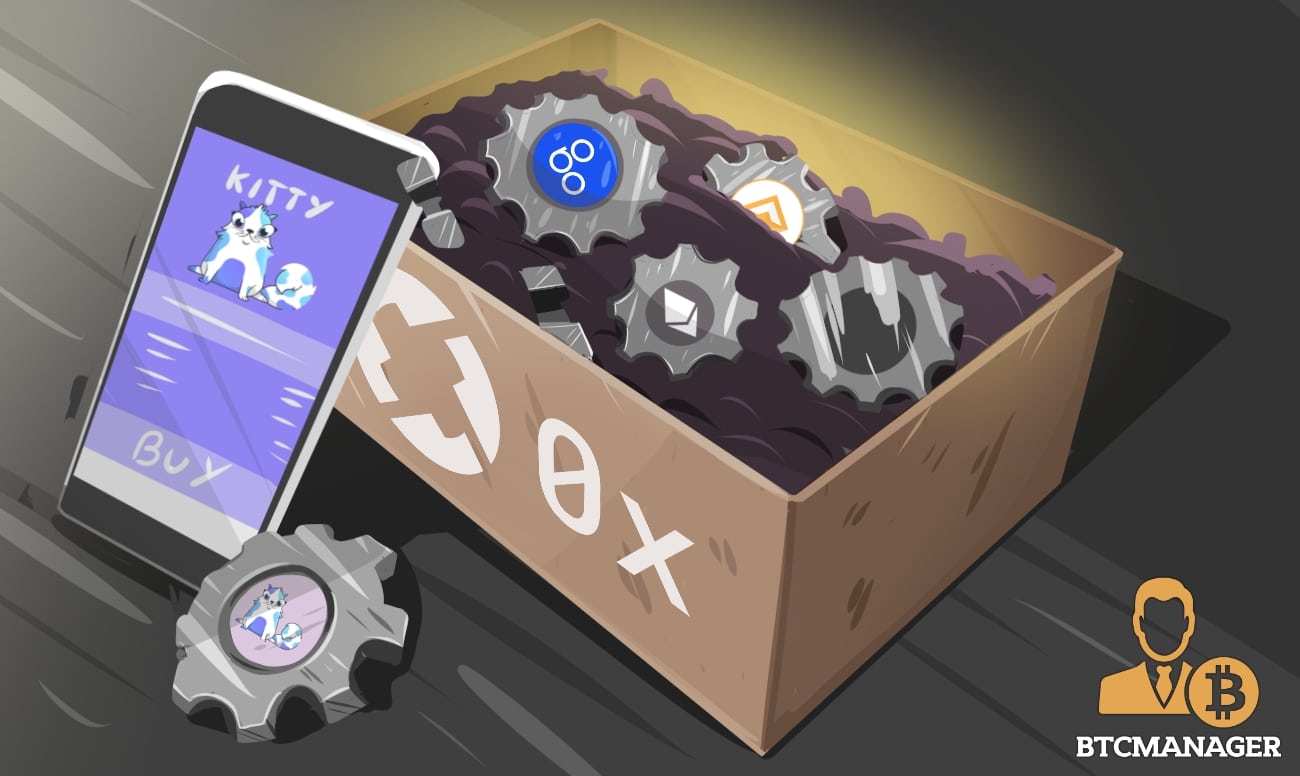 The 0x blockchain project has launched Instant, a modular software library that allows users to buy digital tokens from within a decentralized application (dApp) or website. In a blog post published December 6, 2018, the project's marketing lead Matt Taylor explained that the service will present users with only the best prices for each token, streamlining the user experience.
A Seamless Experience
Instant is entirely open source and can be customized as per the requirements of each dApp. Developers integrating the service into their applications can optionally earn affiliate fees of up to five percent on every transaction as well.
Given that 0x describes itself as an open trading protocol built on top of the Ethereum blockchain, it should come across as no surprise that Instant only supports the purchase of ERC-20 and ERC-721 assets. Regardless, the list of supported assets includes a healthy mix of popular stablecoins and utility tokens such as Dai Stablecoin, Basic Attention Token, Augur, Funfair, OmiseGo, and 0x itself.
0x offers a graphical configurator on its website which developers can use to customize according to their requirements. The resulting JavaScript code can then simply be dropped into an app or website, with the backend complexities abstracted away by the underlying library. 0x also encourages the use of its other library, AssetBuyer, in the event that Instant's default user interface proves to be too limiting for any reason. The post explains:
"If you need more flexibility and want full control over how the UI is designed, use AssetBuyer, the engine that powers Instant. AssetBuyer leverages the new forwarder contract to abstract away the complexities of sourcing orders and performing market buys in the 0x network."
Lowering the Entry Barrier
According to 0x, the primary the use case for the library is to build seamless product experiences that were not possible to integrate within a single application earlier. In short, users of a particular application will not have to use a third-party cryptocurrency exchange to obtain a platform-specific token. 0x says that Instant is already in use by several projects ranging from non-fungible token (NFT) marketplaces to crypto price feeds.
Coinbase Wallet and Balance are two major cryptocurrency wallet providers that already have the service built-in. Users can pay for the purchased tokens through a variety of ETH wallets, including MetaMask, Ledger, and Trezor. Price aggregation service CoinGecko has also added support for Instant. The service will show up on "coin-specific pages including ZRX, REP, OMG, DAI, MKR, BAT, REQ, and AST."
The 0x team believes that the launch of Instant will have a pivotal role in lowering the entry barrier for those new to cryptocurrencies and decentralized applications. Speaking with Forbes, 0x founder Will Warren said:
"Ultimately it's another step towards our mission of allowing all tokenized forms of value to flow freely and removing obstacles for people to access a new global financial system."