Mystery 100 Million XRP Transferred to a 'Market-Making' Company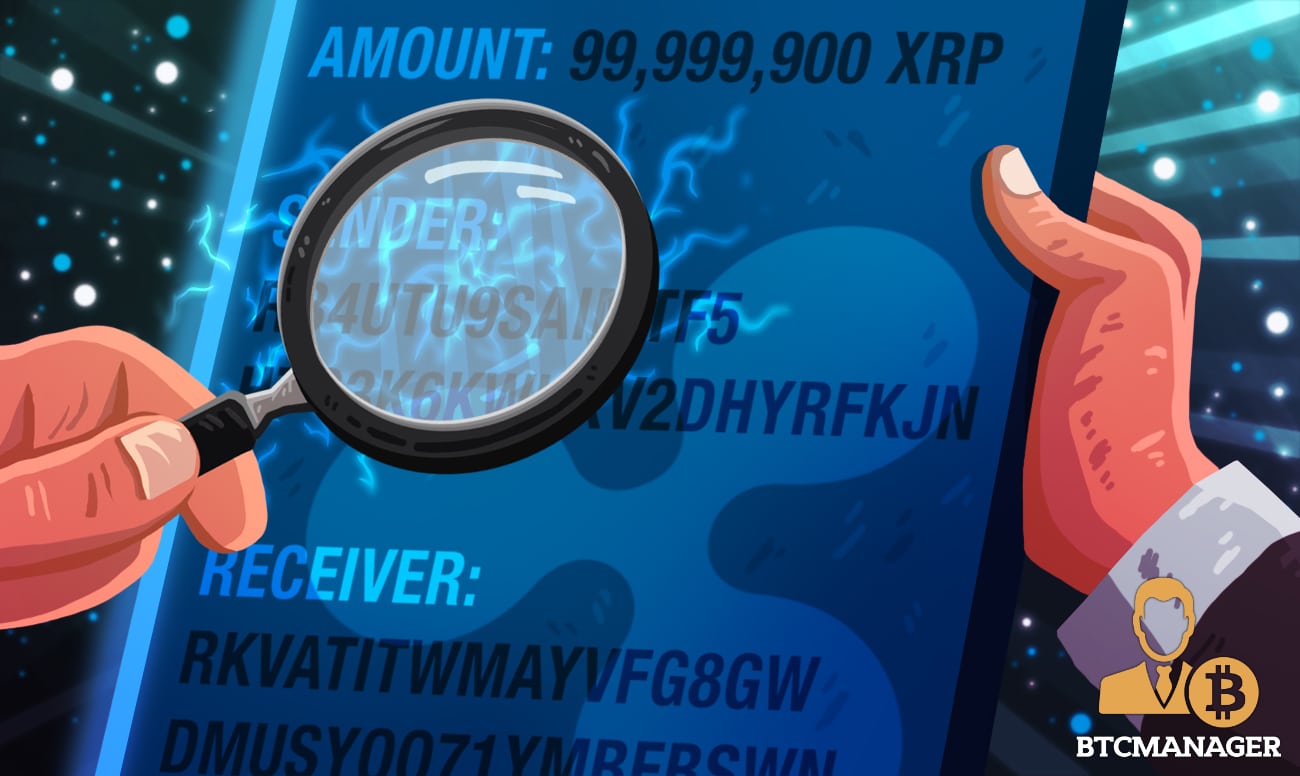 A payment of 100 million XRP (approximately $27.5M) just went to a market-making firm. The news comes from a cryptocurrency bot on Twitter that monitors major transfers of the popular token. The Tweet was published on November 12. 
Undisclosed Transfer
XRPL_Monitor, the bot that tracks and reports all XRP transfers exceeding 100,000 units, reported a major transfer of 99,999,900 XRP payment on November 12.
https://twitter.com/XRPL_Monitor/status/1194500933142679553
Classified as a "payment", it appears that the transfer was directed to an unknown market-making company in order to provide liquidity to markets.
Although there have not been many reactions to this tweet, some users have not taken the news of the best way and suspect that these XRPs are on the way to flood the market.
The only certain and positive thing to note is that the transaction, worth more than $27 million, was almost instantaneous and costing half a cent (0.015 XRP).
Ripple Controversies
Despite Ripple's latest partnerships and announcement which states that XRP is being used as a bridge currency for cross border transactions, Ripple has been the protagonist of several events that put her in a bad light.
As reported by BTCManager in August 2019, Ripple has been accused of causing the continuing decline in the price of XRP due to continued sales of the token on the markets. As is known, the company has complete control over XRPs management, however, to prevent situations similar to the one underway, the company had entered into a contract that would guarantee access to a maximum of one billion XRP per month.
Although reports are published to ensure the transparency of operations, it appears that the company has violated the promises made in 2017 on several occasions. All these actions are completely illegal as they show that Ripple manipulates the price of XRPs at will by endangering external traders. Turning to a market-making company may just be a way of circumnavigating regulation and passing something completely illegal as "less illegal".
For the moment, however, the price of XRP remains stable at around $ 0.27 with a 24h volume of more than $ 1.3 billion dollars.