13 Must-Read Books for FinTech and Crypto Junkies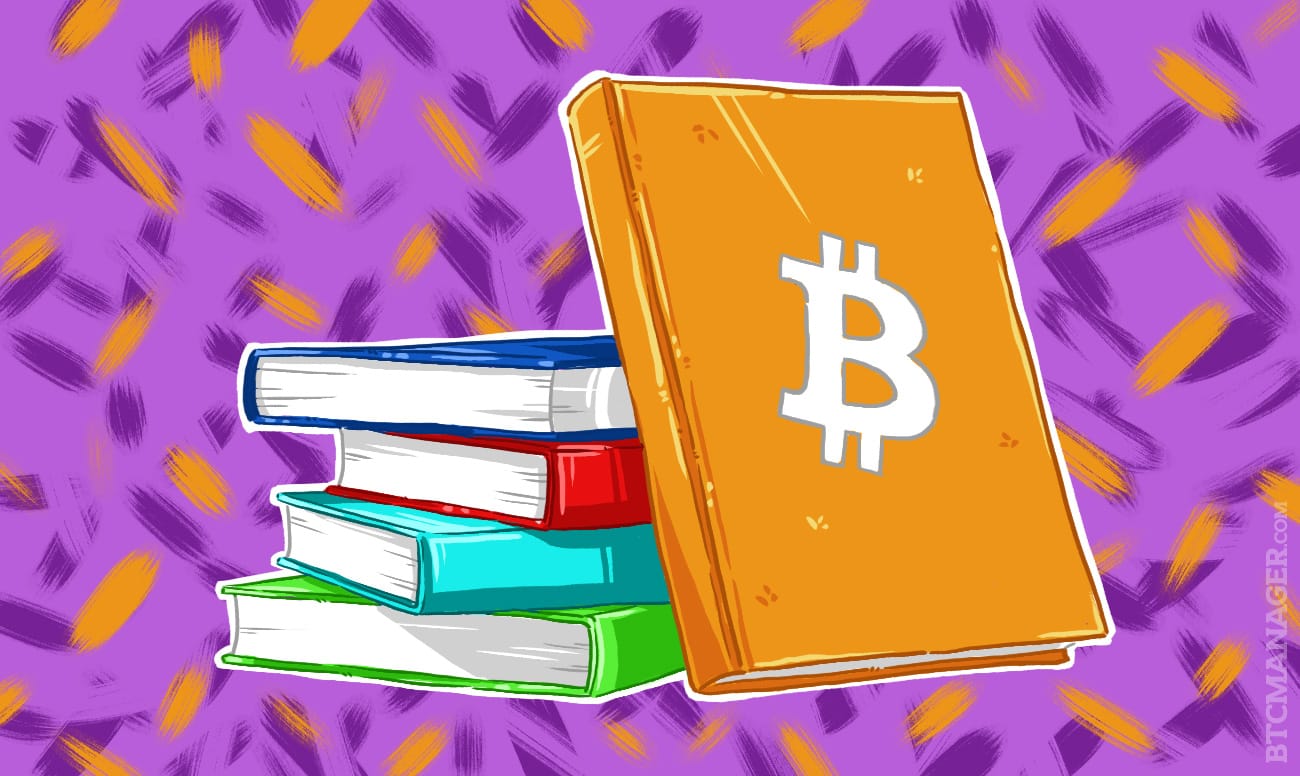 Staying abreast of developments in the fintech and cryptocurrency space can be quite an endeavor. The good news is that a tidal wave of books has been released over the past two years, all designed to keep us up-to-date on emerging developments in this evolving ecosystem. While most Bitcoin enthusiasts have already read, or at least know of, Andreas Antonopoulos' hot book Mastering Bitcoin: Unlocking Digital Currencies, and for good reason, there are so many more out there to take in.
Below are a few recommended titles to consider for your bookshelf and/or eReader as the New Year approaches.
Digital Gold: Bitcoin and the Inside Story of the Misfits and Millionaires Trying to Reinvent Money by Nathaniel Popper
Penned by prominent New York Times technology and business reporter Nathaniel Popper, this book does an exquisite job of chronicling key milestones that have come to define the bitcoin movement. Within the 416 pages is a cornucopia of well-researched stories on the course of cryptocurrency over time. Included here are stories about the blazing paths of early adopters like Erik Voorhees, Wences Casares and others. In short, this is a must-read for anyone looking for a comprehensive look at the present and future of digital money.
The Age of Cryptocurrency: How Bitcoin and Digital Money Are Challenging the Global Economic Order by Paul Vigna and Michael Casey
One of the most comprehensive books written on bitcoin's historic rise and tumultuous falls, this book is the product of two veteran Wall Street Journal writers. It offers a fascinating narrative on instability, wild fluctuations and nefarious acts tied to the birth and evolution of cryptocurrency. Easy to digest and deeply insightful, read it and walk away with two somewhat competing messages: "Either swim at your own risk or ignore bitcoin's future at your own peril."
Breaking Banks: The Innovators, Rogues, and Strategists Rebooting Banking by Brett King
Few know about fintech authority Brett King. But after interviewing him for a feature piece earlier this year, I can tell you that he's an emerging  rockstar in the space. The futuristic insights in this compelling read about banking and digital currency are unmatched. Refreshingly, King does not pontificate ad infinitum about his views. Rather, the book is a compendium of ideas from a number of prominent thought leaders in the fintech sphere. Dovetailing off of the premise that the current banking system is already broken, it uses case studies to champion the cause of financial industry reinvention.
Financial Inclusion at the Bottom of the Pyramid by Carol Realini and Karl Mehta
This is a new release that's getting a ton of buzz. And for good reason: it poses the question of how in a technologically advanced, virtually connected age millions still are still adversely impacted by an institutional wealth divide. The authors refer to this cohort of global citizens as"financial nomads" — those who sustain themselves without access to traditional banking services. This book offers a series of new and innovative ideas being created by pioneers across the world that promise new possibilities to the unbanked and underserved. Methodical and pragmatic in its approach, the book forecasts a future where financial inclusion becomes the new normal for citizens across the globe.
Bit By Bit: How Peer to Peer Technology Is Freeing The World by Jeffrey Tucker
Author Jeffrey Tucker, founder of Liberty.me, has never been shy about his anarchistic, liberty-infused pronouncements. His latest writing is no exception. He lets it rip, no holds barred. about how peer-to-peer technological innovations are freeing the world "bit by bit." The practicalities of how bitcoin and blockchain technology are contributing to this new landscape are explored throughout. Tucker's book has massive appeal for bitcoin neophytes as well as for those who've already imbibed the cryptocurrency Kool-Aid.
Money: The Unauthorized Biography–From Coinage to Cryptocurrencies by Felix Martin
At first go, this book appears to amble along as just another political, economic and cultural treatise on the underpinnings of money and how it works. But read further and you'll find that it represents a challenge to our fundamental understanding of currency; specifically how money has historically served as a political tool contributing to the destruction of global financial systems. Grab this book and be exposed to pragmatic ideas on how money can best serve us on both a macro and micro economic level. It includes a look at the potential role of bitcoin and other cryptocurrencies in forging a new economic order.
BitShares 101: A Guidebook on How To Profit From the Next Generation of Bitcoin, Crypto Currencies and Decentralized Businesses by Max Wright
This book pushes the envelope and at times overdrives the headlights in terms of the future of bitcoin, crypto, and business decentralization. But it's a great read — one that's definitely worth diving into. Fair warning: Wright's concept of BitAssets is revolutionary and quite mind-bending. But new frontier ideas like this are what make the book so intriguing. And at $0.99, the Amazon eReader version is a steal.
Great Chain of Numbers: A Guide to Smart Contracts, Smart Property and Trustless Asset Management by Tim Swanson
The best descriptive for this book: Deep. Fintech side applications, decentralized autonomous organizations, colored coins, and BitShares are among the somewhat esoteric topics discussed in the 231 pages. And while a bit technical, ambitious readers with a heavy interest in next-generation thinking and disruptive innovation will not be disappointed.
Digital Bank: Strategies to Launch or Become a Digital Bank by Chris Skinner
Aesthetically pleasing cover aside, the content of this book knocks it out of the park in terms of championing a blueprint for the future of banking. The enormous potential of blockchain technology in advancing the trajectory of monetary transactions is discussed. And the tail end of the book contains a well-articulated compendium of interviews with bank executives and other thought-experts in the financial services industry. A highly recommended read written by one of the most highly regarded independent commentators on financial markets.
Smarter Bank: Why Money Management is More Important Than Money Movement to Banks and Credit Unions by Ron Shevlin
How will banks and credit unions respond to tech innovations taking place? And how will they use them to restore consumer trust and increase profitability? These are the general themes of this book. The author refers to financial institutions that embrace this siren call as "Smarter Banks." Their charge: to boost customer trust and relationships, make productive use of technology, products, and services, and be smart about earnings. Personally, I read this "call to arms" for bank executives in one sitting. You'll enjoy it too.
Future Crimes: Everything Is Connected, Everyone Is Vulnerable and What We Can Do About It by Marc Goodman
Frankly, I tossed this book into the lineup because whether we're talking fintech or bitcoin's emergence, criminal elements and vulnerabilities are a real threat to digital security. Be prepared for some shocking accounts that will flat out make you paranoid. Nevertheless, the importance of these messages should not be overlooked for they underscore the importance of remaining ever vigilant and security conscious amid new tech solutions that are being launched daily.
The Digital Money Game: Competing in the Multi-Trillion Dollar Payments Industry by Charmaine Oak
Between the covers of this book are key insights on how the payments industry is poised to unleash massive disruption on industries and brands. According to the author, it's a revolution that reflects an expansive view of digital money beyond the much talked-about cryptocurrency. The book explores the complexities of the online financial world and how it impacts global transactions. The true gift of the book: Case examples on how companies like Starbucks and Western Union have paved the way for the next stage of digital money innovations.
The End of Banking: Money, Credit, and the Digital Revolution by Jonathan McMillan
This book provides a behind-the-scenes look at the inner dynamics of banking. Here the author supports the premise that banks are broken, a threat to our global financial system, and are unfixable in their current legacy state. Drawn from an amalgamation of two authors listed under one pseudonym, it calls for a digital revolution that will catalyze the end of traditional banking as we know it. Flaws of the current banking system are presented as well as some well-reasoned solutions. All in all, it provides an in-depth look of our failing legacy banking system as well as some well-reasoned solutions for change.