Roughly 23% of Ether (ETH) Supply Locked in Smart Contracts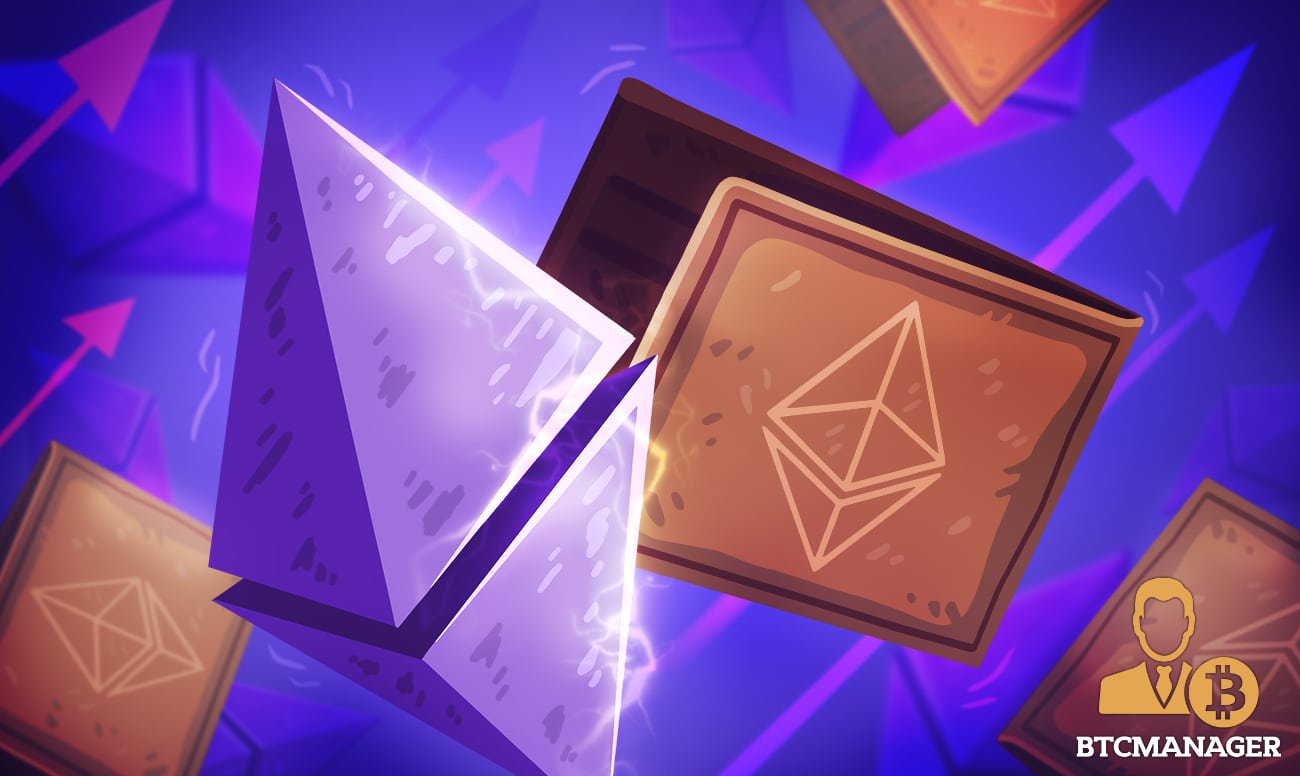 Anthony Sassano has revealed via Twitter on June 13, 2021, that about 23 percent of the entire Ether supply is now locked in smart contracts just like in June 2016 when the first Ethereum-based decentralized autonomous organization (DAO) went live. The latest figures are quite indicative of Ethereum's success as a decentralized finance (DeFi) heavyweight.
Ethereum Waxing Ever Stronger 
While the price of ether (ETH) is still down by over 43 percent since hitting an all-time high of $4,372 earlier in May 2021, the future is very bright for the digital currency indeed, if the latest ETH data is anything to go by.
Per a tweet by EthHub co-founder, Anthony Sassano, the amount of ether (ETH) deposited on smart contracts has hit a level last witnessed in June 2016, when the first decentralized autonomous organization launched on Ethereum.
"The amount of ETH in smart contracts is now at a similar level to what it was during the DAO  event (around 23 percent of all ETH). In June of 2016, that was approximately $230 million worth of ETH.  Today, it's around $63 billion worth of ETH," he tweeted.
Ethereum Blazing the Trail
While bitcoin (BTC) is designed to function as a store of value and payment method, Ehereum's primary objective is to offer a platform for the decentralized finance economy and the development of decentralized applications (dApps) powered by complex smart contracts. And the Ethereum blockchain is still head and shoulders above its competitors in that regard.
According to DefiPrime, out of the 236 decentralized finance projects listed on its platform, Ethereum powers a whooping 218 dApps. In the same vein, the top three decentralized exchanges in the world, in terms of total value locked, are powered by Ethereum.
Sassano notes that more than 1 million ETH is currently locked in the Binance Smart Chain (BSC) contract, the DeFi hub of the centralized crypto exchange. The Eth2.0 beacon chain went live earlier in December 2020, marking a significant milestone in the project's transition to the more energy-efficient proof-of-stake (PoS) consensus.
As seen in the Eth2 beacon chain deposit contract at the time of writing, a massive 5.47 million ETH now lives on the network, with a total of 165,278 validators. 
In related news, Prysmatic Labs revealed on June 1, 2021, that Ethereum 2.0 development is progressing excellently, adding that developers are working tirelessly to ensure that the Eth1 and Eth2 merge scheduled for December 2021,  will take place in a secure and frictionless manner.
At press time, the price of Ether (ETH) is up by 5.10 percent in the past 24-hours, trading at $2,482, with a market cap of $734.62 billion, according to CoinMarketCap.