$39 million ICO chooses Stellar over Ethereum, but Why?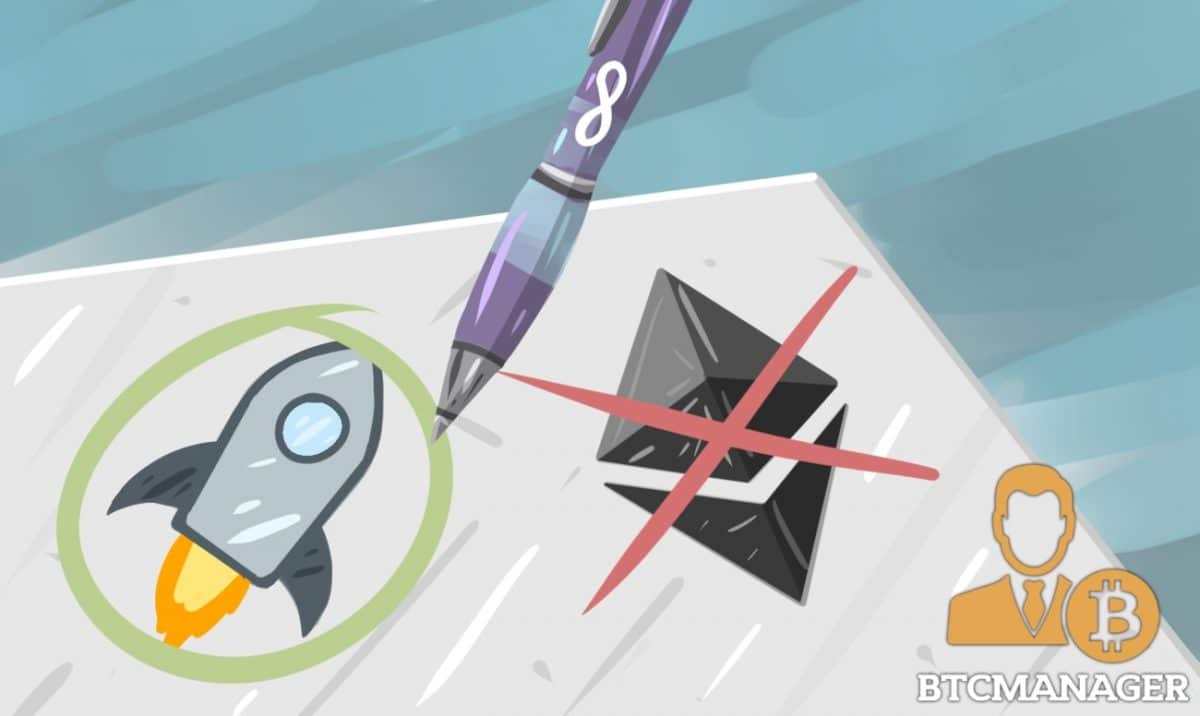 Blockchain startup Mobius Network chose Stellar network over Ethereum to operate its Initial Coin Offering (ICO), despite Ethereum being the favored platform for token sales. Mobius aims to connect consumer applications to the blockchain economy.
Ethereum's Scalability Issues
Mobius has netted $39 million during their ICO in just two hours by selling 35 percent of the total 888 million tokens, making it the biggest ever ICO on the Stellar platform. In addition to it, the company has embraced Stellar's connate currency – Lumens (XLM), in exchange for their Mobi token.
The round participants included Nirvana Capital, WaltonChain and Angel Chain Capital. David Gobaud, co-founder and CEO of Mobius Network, said:
"We look at Ethereum like AOL or Myspace."
It is evident that Ethereum has had scaling issues which have been a major concern for the community. Just in December 2017, Ted Livingston, CEO of Kik, a mobile messaging startup based on Ethereum, pointed that Ethereum is unscalable and it plans to move to the Stellar network. Although developers are in the process of finding a solution to address the problem, Mobius could not wait any longer.
It not just Mobius but also many other startups believe Ethereum to be outmoded currency. Ethereum and Bitcoin both are both dealing with similar network congestion, and in recent times these issues have become critical. Mobius' remarks emphasize the rising interest in solutions that offer cheap and quick payment options. 
"We realized there was no way that ethereum could handle our technology. It was too slow, too expensive and too insecure. We see all these other projects with these immense problems."
Smart Contracts on Ethereum are not Secure
Additionally, Gobaud pointed out Ethereum network's issues with securely distributing smart contracts. "They are Turing complete programs, but they are really hard to write," said Gobaud. He also explained that the contract-oriented programming language, Solidity which Ethereum uses is not secure. Solidity aids in writing smart contracts on blockchain platforms.
According to Gobaud, "In Stellar, we think we've uncovered this underutilized, really unknown technology." Stellar's technology is robust and underpins multi-signature wallets at the protocol level.
Stellar Takes Center Stage
Stellar has seen a lot of positive news since the start of 2018. Payments provider Stripe announced that it might switch to Stellar due to Bitcoin transaction fee issues. However, Mobius CEO pointed that Stellar has its drawbacks. It's not Turing complete, but the company is willing to settle in exchange for cheap and quick transactions.
The mobi token aims to permit businesses to trade by smart contracts and integrate into the blockchain ecosystem. Mobius wants to enable the technology to fuse into any website easily. Gobaud explained:
"It's important for us to continue to help push the blockchain community into safer, faster, and more secure protocols. Our patent-pending technology will have broad implications for businesses being able to operate more efficiently and with greater capability in the blockchain ecosystem. Our successful offering is further validation of our token's real-world utility."
As the Mobius ICO sale hit the hard cap in a couple of hours, Stellar also profited from the sale. The stellar price rose by 17.7 percent in just 24 hours. To end the Mobius CEO said: "It's like the early days of the internet."
Will Ethereum fade out in the future with new scalable technologies coming in daily? Let us know your opinion in the comments section.