4NEW Gives "Shitcoin" New Meaning by Converting Waste into Energy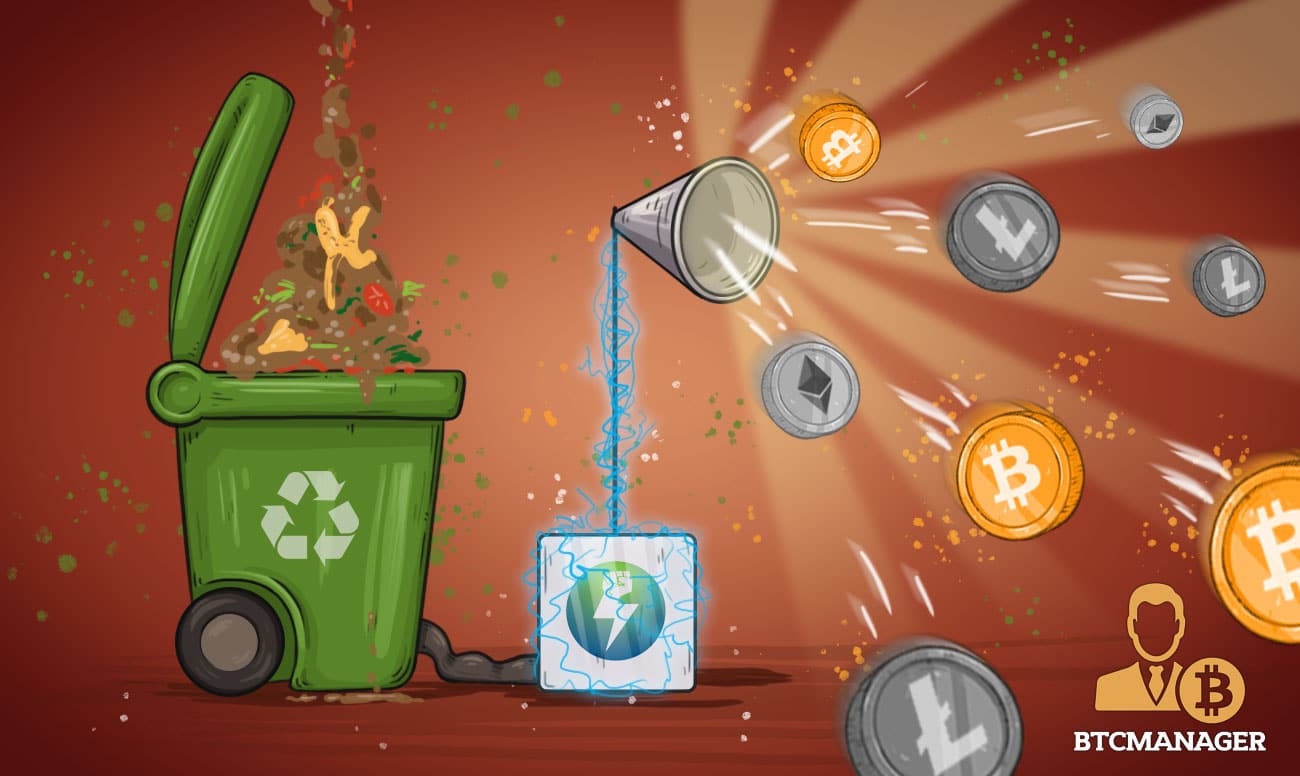 4NEW, a new blockchain-based eco-friendly ecosystem, is giving the term "Shitcoin" a whole new meaning. While traditionally a term given to tokens with no viable worth and/or vaporware, 4NEW is changing the connotation of "Shitcoin" by taking waste and converting it into electricity that is then used to mine tokens.
Responsible Waste Management and Free Energy for Mining Tokens
4NEW is aiming to help the planet and fuel the cryptosphere via converting waste into energy. The process is done by using anaerobic digestion technology, where microorganisms break down biodegradable material. Through this process, a biogas is released as a byproduct, which can be used to generate electricity or heat.
In the case of 4NEW, the energy generated is turned into value. The energy created is either flowed into 4NEW's onsite crypto mining operation or sold to the local energy grid. According to Venture Beat, 4NEW's CEO and founder, Varun Datta, said that operational costs are offset by fees collected for accepting waste and through government incentives, enabling the company to produce energy at no cost. Datta also explained that revenues from mining are significantly greater than the sale of energy into the grid, thus it is a viable route to additional growth for the company.
Cryptocurrencies to be mined with the energy produced is dictated by the token holders of the ecosystem's native token, KWATT. KWATT is backed by one kilowatt of electricity, so the token value is pegged to something intrinsic. Returns are given back to token holders, thanks to the mining revenue. KWATT tokens can also be staked or traded for electricity.
Established Production and New Investments
What 4NEW promises, it has put into practice, as the project already has two fully operational plants in Middlesbrough and Hartlepool. The company website states that each plant processes "50,000-100,000 tonnes of waste annually."
4NEW differs greatly from other blockchain platforms that focus on energy, like WePower and PowerLedger which broker energy, as 4NEW is actually producing something that is in high demand while providing a solution for waste management. 4NEW is currently in discussion with the governments of St. Lucia and Puerto Rico. As both countries have a significant waste problem, 4NEW's offerings not only help the environment but provide additional electricity to the grid.
The eco-friendly blockchain ecosystem is seeing early success with the announcement of a $30 million investment by Mirach Capital Group. This will be the group's first investment since the creation of their $200 million crypto fund targeting high-value ICO projects last year. Money raised will help the project through their most capital-intensive processes, such as getting power production numbers to hit certain figures within a specific period of time.