5 best crypto in July: XDC, XRP and other top gainers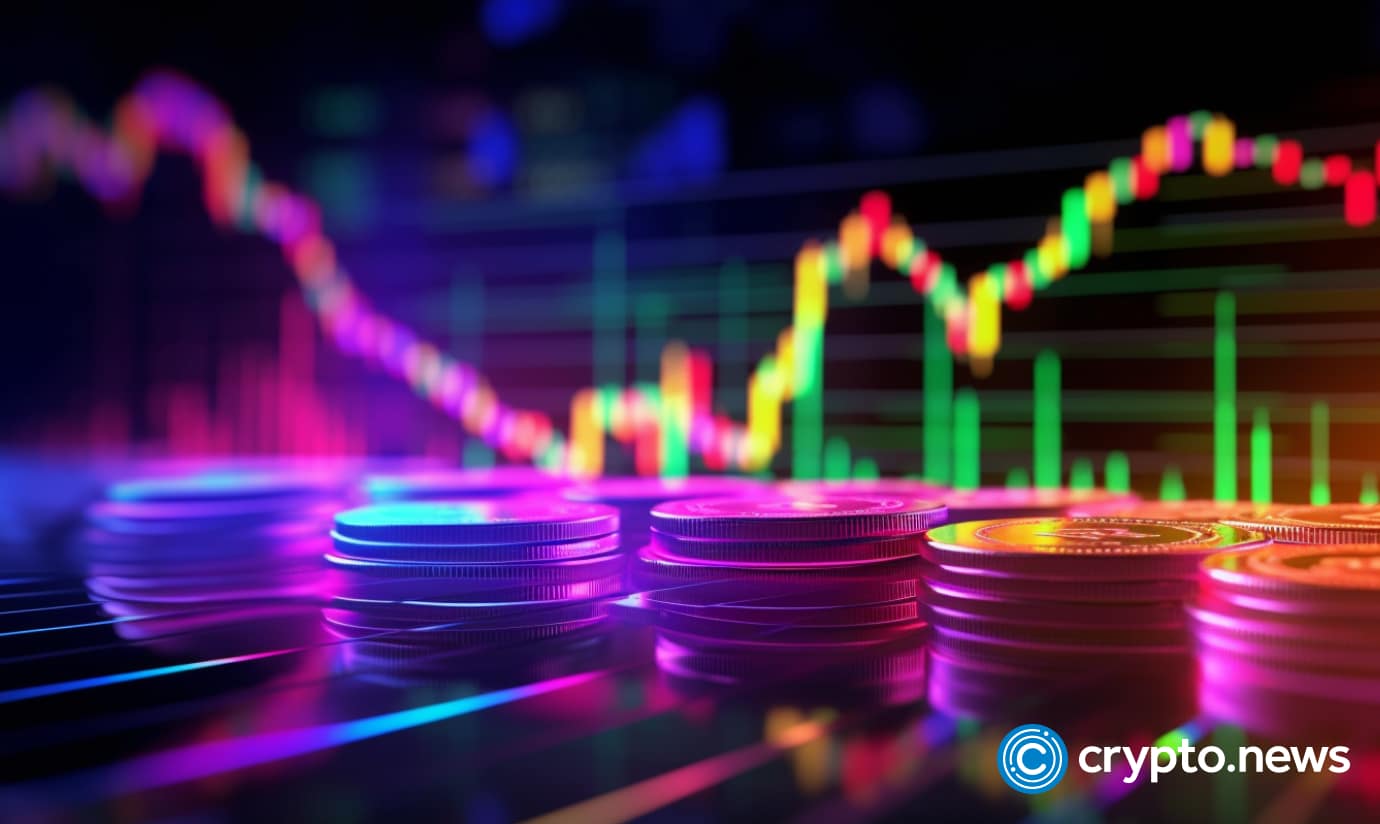 Here are the top five gainers among the leading 100 cryptocurrencies in July despite the recent downtrend.
Despite the hype surrounding the Ripple (XRP) case against the US Securities and Exchange Commission (SEC), the global crypto market registered a $6 billion loss over the past month.
The top gainer's award of July goes to XDC Network (XDC) for registering an almost 82% rise over the past month. The asset is trading at $0.058 with a market cap of over $808 million at the time of writing.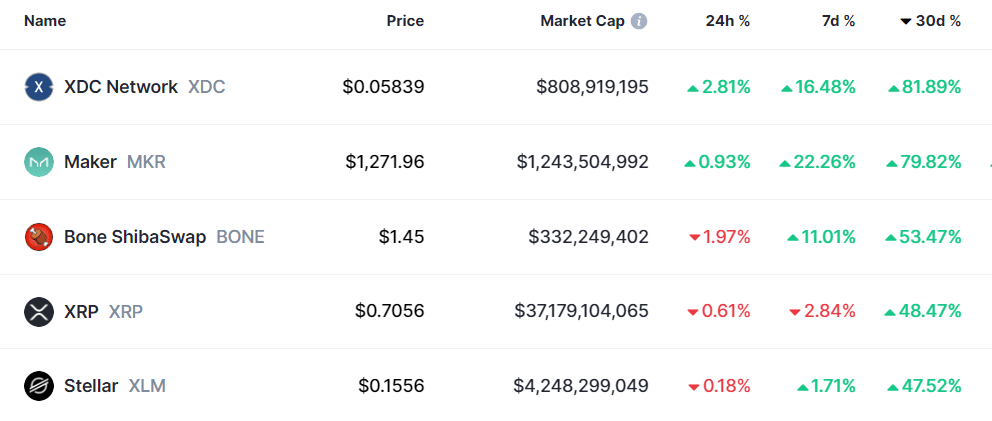 However, data provided by Santiment shows that XDC's monthly volatility has risen to 0.27, marking a 23-month high.
Moreover, the Maker (MKR) token secured the second spot in this list, with 79.82% gains in July. MKR's market capitalization rose to $1.24 billion. Its trading volume dropped by 30% in the past 24 hours, falling to $101 million.
MKR is currently trading at $1,271. Its four-week price volatility gains downward momentum — plunging to 0.11, per Santiment.
The third spot goes to Bone ShibaSwap (BONE) with a 53.47% rise over the past month. BONE's 24-hour trading volume has risen by 3.5%, reaching $10.11 million. Its price volatility plunged from 0.21 to 0.08, according to Santiment's data.
XRP has also registered 48.47% gains with its price reaching $0.70 at the time of writing. Santiment's data shows that the asset's volatility took a U-turn. XRP's trading volume skyrocketed by 105%, surpassing the $1.4 billion mark.
Last but not least, Stellar (XLM) secured the last place on this list. XLM is up by 47.5% in the past 30 days and trading at $0.15 at the time of writing. However, Santiment data shows that XLM's price volatility has peaked at a 19-month high.