5 Bitcoin Ideas for Dad on Father's Day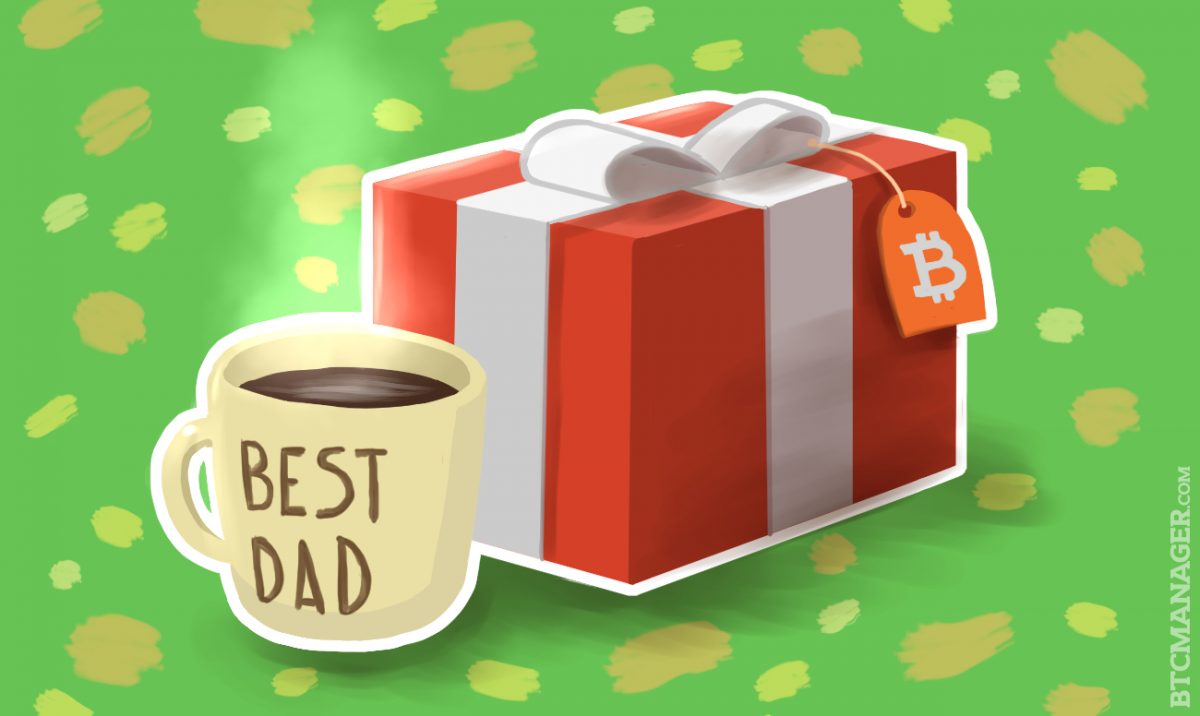 Father's Day is a worldwide celebration of the contribution made by fathers and father figures in the lives of their children. It's a day symbolizing the importance of fatherhood and male parenting. Although the dates that it is recognized worldwide vary, many countries observe it on the third Sunday in June.
With the day rapidly approaching many of us sons and daughters may be wondering how to honor Dad with a cool gift. This year, why not celebrate Father's Day by taking advantage of all of the buying opportunities out there through the use of bitcoin?
According to the National Retail Federation, consumers spend 66% less money on Father's Day gift compared to that spent for Mom on Mother's Day. And, yes of course, the excuse is that Dad's can be a thorn in the side to purchase things for.
But to make things easier this year, at least for those of you who are bitcoin enthusiasts, we've discovered five online portals where you can purchase some neat things for Dad with BTC.
Neckties and Accessories
Do you have one of those Dads  that gets jazzed about neckties and related clothing accessories?  Then Cyberoptix Tie Lab, which proudly accepts bitcoin, is a online shopping hub that you'll certainly want to check out. They offer a one-of-a-kind selection of specialty neckties, bowties, pocket squares and scarfs, including several emblazoned with the bitcoin monogram. Established in 2006 with items produced in Detroit, USA, Cyberoptix offers free shipping in the U.S. for orders over $75.00
Outdoor Gear and Equipment
Then there are those Dad's that are those rugged, outdoor types. Camping, backpacking, hiking, fishing – that's their preferred mode of engagement. If your  falls into this camp, both literally and figuratively then the Survival Camping Store just may be your saving grace. This company has a wide selection of items for both extreme outfitters that crave  mountaineering, climbing and watersports to those who prefer more sedate endeavors like fishing and camping. As the website notes, think Army Navy but more. And best of all, you'll receive 5% off for your bitcoin purchase. So hurry up and get that Dad of yours outfitted for Father's Day.
Cigars
And now for those of you who have Dad's that are Cigar Aficionados. Be sure to check out CigarExport. It's a cool site with "Bitcoin Accepted Here" emblazoned all over it. You'll find a wide selection of both Cuban and Non-Cuban brand cigars as well accessories like cigar cutters, ashtrays, lighters, even portable humidors to choose from. They've been in business since 1997 and boast of having  a 100% Authenticity Guarantee, competitive prices and friendly service for their loyal following of cigar buyers. So if this is your Dad's thing, then grab your bitcoin wallet and purchase a few cigar to send his way.
Precious Metals
Mining for something a little out of the box for Dad? Then how about Gold, Silver, Platinum, and/or Copper coins and bars. JM Bullion is arguably the most highly recognized online retailer in this space that accepts bitcoin. Those who make purchases in BTC receive a 4% discount. And because of their worldwide presence, they have the ability to ship these precious items to any locale globally.
And then there's actual bitcoin…
If you haven't already, why not introduce your dad to bitcoin with physical bitcoin – something he can hold in his hand? Among the options out there is Denarium, a company that produces physical brass coins that can hold various amounts of bitcoin. Once you present him with a coin, you could even help him set up a simple wallet and transfer some of his new satoshis into it. 
Still at a loss?
Haven't a clue as to what to send Dad? Get some help from  Spendabit, the world's first "Bitcoin Product Search Engine." It could be best described as a personal shopper-ish site to help you find things to purchase with bitcoin. Spendabit aggregates products of seemingly every variety that can be accessed from established bitcoin vendors like Overstock, NewEgg, and Rakuten as well as a storehouse of smaller, mom-and-pop merchants. So if you are still dilly-dallying around in terms of what to get Dad, then you may want to head here first.
Got any suggestions? 
If you are planning to make bitcoin a part of your Father's Day or have any suggestions, we'd love to hear them! Let us know in the comments below.