5 Blockchain Games to Watch in September 2022?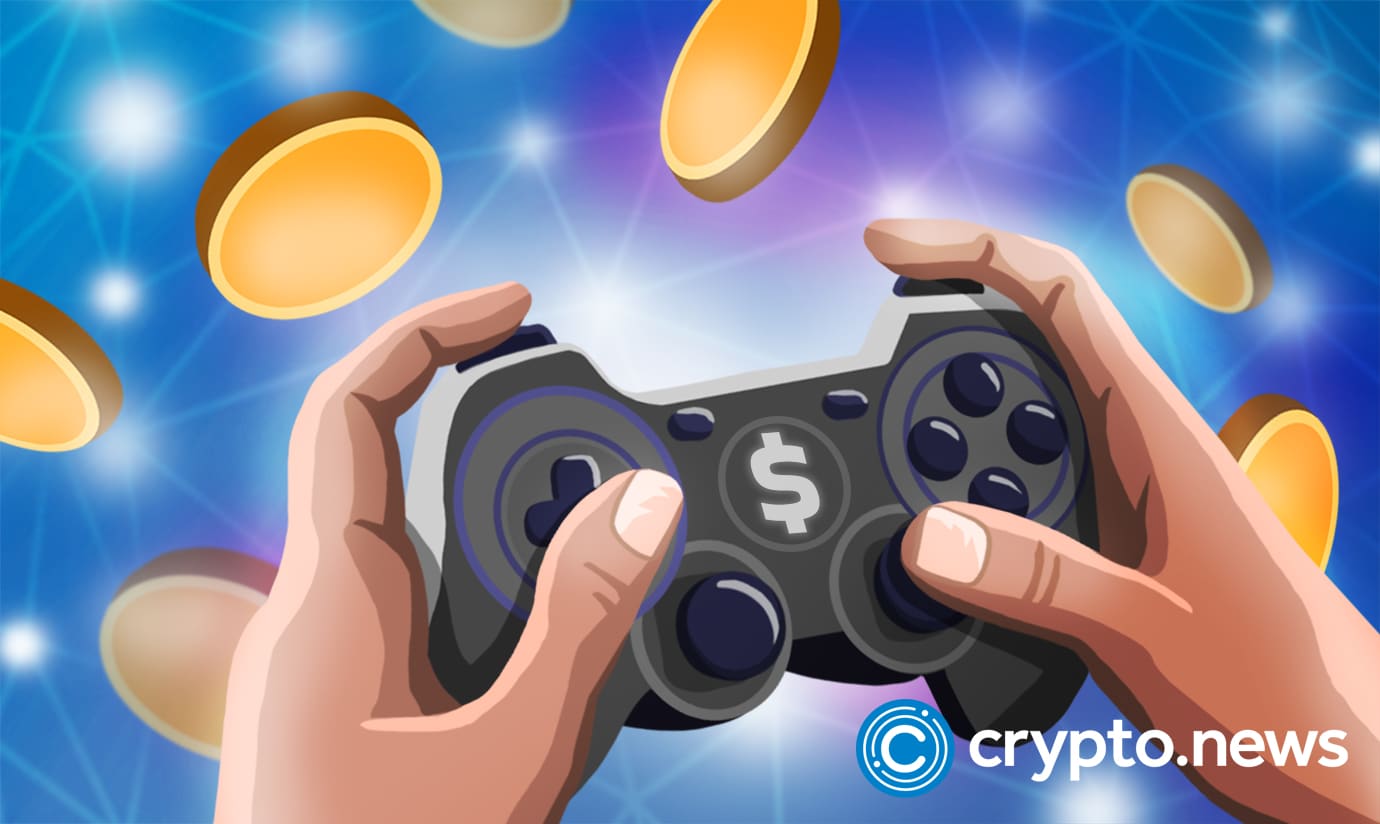 Blockchain games have come to increase the profitability of gamers. They are a way to enjoy games while earning meaningful rewards like NFTs.
What Blockchain Games Should You Watch in September 2022?
1. Mirandus
Mirandus is a fantasy world powered by blockchain technology allowing players to create their content.
How Mirandus Work
Gala games developed it as a massively multiplayer role-playing game [MMORPG]. It is planned to be an open game where gamers enter the wilderness and earn a fortune of their own accord. Players are offered ownership rights and can buy items from different hops and cities. The players have freedom of choice as there are no maps or quest givers.
In this game, everything is meant to be controlled and created by players. Additionally, it is free to play and does not require the purchase of any NFT to participate. It only includes buying elite avatars known as exemplar avatars with unique abilities to enhance the gameplay standard, and free avatars are also available.
How to Play
There is no solid news on the release date of the game. Therefore, there are still few subscribers on their accounts and Twitter followers compared to the others. Exemplar avatars were dropped in December 2021, when the game test phase happened too. One can buy and hold some avatars and in-game NTFS on Gala markets like deeds and ships.
Every decision affects Mirandus; therefore, political, social, and economic choices define other players' experiences. The gamers have a significant ability to control resources like the deeds traded. It also encourages players to choose their path with the aimful objective of getting a Materium. A Materium is a magical essence needed to cast spells and craft types of equipment. It doubles its item nature for multiple purposes, like in-game currencies.
One can interact with the game regularly and not have to be involved in combat to play. Players can also lead their factions where owning land will offer more opportunities to earn rewards and comes with responsibilities.
Rewards
Currently, players who have possessed any Mirandus item have been granted a Golden Ticket to their Gala wallet. Each ticket allows one spin of the Wheel of Fate and the potential to reap great rewards like deeds, buildings, exemplars, and new elusive Goblin Fortune cards.
To earn money, one has to:
Explore the wilderness; hence rewards would be high if one is willing to claim a deed far from the city's protection
Buy and sell items where GALA is the token used to buy and sell ETFs within the Mirandus and the market.
Set up the bases like a homestead in the wilderness where you can generate resources, like cities
Gala Node License. A license purchased awards tokens and the opportunity to receive more rewards like limited edition NTFS for helping to maintain the network.
Groupings of Mirandus Exemplars
These are elite avatars with unique abilities which allow them to perform specific actions better than others. They include Human, dwarf, orc, elf, and Halfling avatars. Players can use the avatars of their liking to enjoy the game and create a personality around them.
2. Binemon
Binemon is a virtual pet-themed NTF game featuring a role-playing game [RPG]concept where players can collect and trade NTFs eggs for profits and battle. Players must raise their beloved pals to train, breed, or sell through the in-house marketplace.
How Binemon Work
It was invented with the thought of granting crypto-based benefits that can be traded for profit and presenting the NTF concept in the game ownership. It can be played through an internet browser and mobile application. Players interact with the Binemon universe by acquiring creatures to fight them. These creatures can be divided into different races, ranks, and classes. Players can venture into a team and immediately start collecting rewards to be powerful.
Players also undergo different battle stages for reward, and only viable creativity makes them win. Winning the due awards with Ambrosia – is the primary commodity of Binemon. Ranked players benefit from perks from Binemon sponsors. Gamers can also trade earned items like eggs, characters, and items and land as NTFS on the market for DRK coins.
Binemon Tokens
The Binemon ecosystem consists of three tokens. BIN for governance, DRK for the marketplace, and AMB, representing Ambrosia.1 AMB I equal 35 DRK. Players earn ABM through battles which can be converted to DRK.
How to Play Binemon
Players must acquire adorable Binemon animals that would battle for them before participating in the game; Animals are classified into races, ranks, and classes. They can also set squads to get a better game experience. On setting the Binemon squads, players can enter the PvE game mode to start collecting rewards, combining monsters to gain a competitive advantage.
Additionally, excellent and unique tactics are needed for defense and attaining great rewards like Ambrosia which is the primary reward of Binemon.
Rewards
Ambrosia is the main and most adorable reward.
There are chances of earning PVO ranks for other captivating bonuses.
Also, higher-ranked players have a great shot at getting benefits from sponsors.
Advantages
Players could increase the pool attribute by hatching the Binemons to obtain rare body parts and stat bonuses.
A rare and potent Binemon creates an opportunity for players to win both PvE and PvP as it significantly affects its price tags in the market.
The tournament mode is a type of PvP mode with a high competition level hence substantial despite the early development stages. This helps players enhance players character and be formidable.
Guild war enables players to capture and get territories through intense group efforts.
3. Guild of Guardians
Guild of guardians is a mobile RPG where players can turn their gaming passion into assets. It is a multiplayer, fantasy, action RPG where players build their dream team of Guardians and compete in a guild to earn epic and tradable rewards. The game is available on android and IOS.
Players can access this game for free and enjoy what the game has to offer without spending any money.
How It works
The game runs on the high-speed Immutable X Ethereum layer two networks and is free to play, so there is no need for upfront investment. It is also designed not to follow a pay-to-win mechanism by ensuring that skills and strategies are the key things that lead to level advancements and wins.
The gameplay mechanics create a fun, and engaging experience as the strategies outsmart others to win guild competitions. The game has its NTFs and token-backed economy, allowing users to earn monetary rewards and assets to trade on the platform's gas-free marketplace and other exchanges and marketplaces. Players go head-to-head against each other by pitting their selection of guardians and joining guild competitions to earn in-game rewards.
How to play
The game isn't still out yet, but these are the step to take and get started:
1. Get a crypto wallet: they store crypto and NTFs where one is needed to play the game. The game supports multiple wallets, opening the field to sign in.
2. Join the mailing list: Preregister the game using your email address.
3. Purchase NTFS: Guild of Guardians for sale, which can be purchased on secondary marketplaces.
4. Mobile device: Guild of Guardians is a mobile game; hence a mobile is needed.
5. Select a hero based on a particular strategy where each has unique attributes that affect their roles and then join the Guild.
6. Bring a team of heroes into dungeons filled with monsters, bosses, and unforeseen traps. This helps one earn rewards such as resources, currencies, and in-game equipment that can be used to upgrade heroes.
Particular and deep strategies are required to better the performance while playing the game since the battle depends on multiple aspects like skills, Guild, and elemental synergies. It is expected that developers will introduce more game modes like guild raids and land gameplay in the future.
Use Case for the Guild of Guardians token.
These tokens are used in the following cases:
Payment for in-game assets
A reward system for players
A governance tokens
Fuel for minting NFTs
The Guild of Guardians Gems [GOG] taken from minting fees of NTFS in-game are allocated to the rewards pool. Token holders are used to staking and earning active rewards. It also has governance tokens that allow token holders to participate in voting functions like deciding on developer grants, changes in token supply, and platform parameters. These tokens are bought by swapping cryptocurrencies for GOG on Sunhiswap, OKX, and FTX.
Rewards
Ways of earning include through the game include:
Guild crafting: P can create NTF items through this method using their Guild. Craft materials are collected from the dropped items, and crafted objects are sold in the market, where profits are allocated to every player.
Daily Gems: These assets are issued when players participate daily and complete the daily quests or other game activities. They are rewarded with the Guild of Guardians.
Leaderboard Prizes: The game gives rewards depending on the leaderboard every season to keep the game lively and competitive.
Hero Merging: Common heroes in Guild of Guardians are not tradeable. Different tactics can help players merge multiple heroes like Epic and sell them in the market.
4. Age of Rust
Age of Rust is an action-adventure, story-driven single-player game. The player solves the puzzles to progress and collects NTFS treasures backed by Enjin coin [ENJ]. SpacePirate Games, LCC developed it.
How It works
Players explore abandoned ships, caverns, and ruins on faraway worlds. They solve puzzles with varying degrees of difficulty. Successfully solving puzzles rewards players with cryptocurrency and NTFS, which can be used in secondary markets or the game.
Age of Rust is a developed game with unique experiences where machines act like humans, like in playing the Quinn 7 character, one of the most prolific cipher hackers of the 22nd century. The prominent role is to find out what happened and how to reverse it through puzzle-solving abilities fending off the known or unknown dangers.
The gameplay is divided into three mechanics. These are:
Adventure progress: this division for furthering the stories, like finding a hidden lever to open the door.
Crypto puzzles: this dynamic is about blockchain-based inventory and can issue cryptocurrency rewards.
Crypto treasure hunt: this is where a grand goal hidden behind clues spreads across the game, combining the treasure trove of a 20- Bitcoin [BTC] reward.
How to play
The player has the point of character Quin 7, whose default controls are for traditional keyboard layout controls of [W, A, S, D] with a point and click the component of the mouse. These can all be adjusted within the game with the interest of comfortability.
The game combines adventure and action styles of the game for players to fight enemies and provide a solution to the puzzles. AAA graphics offer an immersive pace with a complex dystopian future back story. It is like Alien Isolation and Myst games.
How to Play and Earn:
The initial upfront cost for the game is $14.99. It unlocks the first season of Age of Rust, while the second and third seasons are opened in the game currency rust bits. Rustbits are earned by completing the game challenges and puzzles. The game runs on the Ethereum blockchain, and the primary token utilized is the Enjin token.
It also has NFTs that are traded in the Enjin marketplace, and the in-game cryptocurrency rewards are given out in Enjin tokens and BTC for more enormous treasure hunt rewards in season 3. The game's play-to-earn dynamic is achieved by completing word puzzles and advancing new areas in the game to earn NFTs and crypto tokens.
Challenges for Age of Rust
The main challenge is that the game had been launched on a traditional online platform, steam back. However, Steam and its parent company, Valve, updated their terms of service to remove games built on blockchain technology and disallow cryptocurrency and NTF trading. The decision affected and roasted the Age of Rust and generally involved the blockchain industry widely.
5. Spider Tank
Spider Tank is a PVP Brawler designed and developed by award-winning Netherlands-based GA MEDIA. Players choose between several Tank Bodies and Weapons in the garage, then battle it out in one of the many Spider Tanks Arena maps.
How It Works
The game checks on the style's designs and focuses on making great content for esports. Players compete in teams for map control, making Spider Tanks somewhat akin to other games in the familiar MOBA genre. It also integrates play-to-earn play to create mechanics that allow players to reap remunerative benefits. Players are designed to win prizes based on various criteria and through skill-based competitions.
The core of the game is all about your tanks:
Each tank has two main components, a weapon, and a body.
Every weapon can be used with everybody, creating many options for your tank.
Each piece is an NTF on the Ethereum blockchain, which all have varying values.
Players can earn new articles by playing the game, making it one of the most exciting Play to Earn titles.
How to play
The game is still in development, but it is based on Gala Games Launcher and has everything needed. It contains three different game modes which have distinct objectives over other maps. Winning in all of them increases the chances of earning more significant rewards.
Two teams of 3 players battle to the death, and this is called deathmatch as the most skilled team wins.
Teams battle for the flag, a traditional but great mode of objective control since the team continues to earn the winning points.
This is the game mode that brings out the developer's charm. Chickens are spread around the map, and the team's objective is to rescue as many as possible.
Challenges of the game
Some of the significant challenges that you can face while playing the game include:
It is hard to get into the game.
The installation process is a bit longer than usual and obtaining the first tank is difficult.
Secondly, even though the game is free, one must buy parts to earn the game rewards.
The gameplay is repetitive but also gratifying when acquiring a new part.
Rewards
Spider Tank is giving out around $1.5 million worth of prizes in the Gala to incentivize the players.
Players compete by climbing the leaderboards in the game to win prizes and share $250 000 in weekly rewards.
Conclusion
Blockchain gaming is one of the fastest growing areas in the technology industry. It's advantageous to the players as it allows them to earn money while enjoying their favorite games. However, it is advisable to learn how to DYOR to single out the most promising projects in the crypto space. Also, do not invest any amount you cannot afford to lose in crypto.