600,000 BTC worth $6.75 Billion Held by Public Companies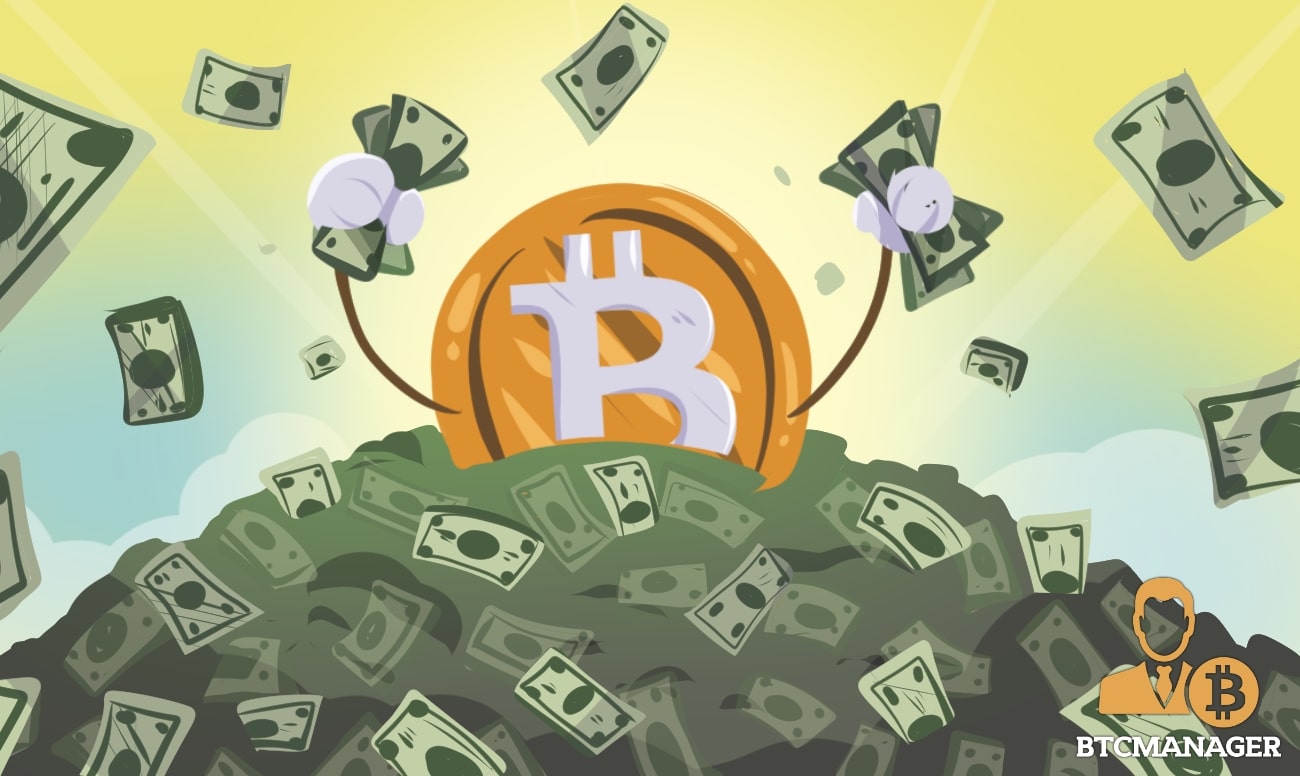 Public companies like MicroStrategy, Square, Grayscale Investment, and others, have in their treasury a total of over 600,000 BTC, worth more than $6.75 billion, as of Oct 12.
MicroStrategy, Square Investing in Bitcoin as a Shield Against Inflation
Coincidentally, this at a time when the Bitcoin price continues find support.
Last week, the coin soared past $11,000 just five months after a halving event and less than five weeks before a U.S. Presidential Elections.
Of the 13 listed companies, MicroStrategy, whose CEO Michael Saylor remains a vocal supporter of BTC, has so far sunk $425 million from their treasury. 
At today's prices—given the price appreciation in the last few days, MicroStrategy is roughly $7 million in the money. 
According to Michael Saylor, Bitcoin—like other safe-haven assets, is a store of value and a shield against inflation. 
Considering the money printing from central banks across the world and the determination from governments to prop their respective economies from the effects of the Coronavirus Pandemic, he expects inflation to rise to 10 percent. 
Already, the U.S. Federal Reserve chair, Jerome Powell, is willing to let the country's inflation to "run hot" above the two percent mark.
In a tweet on Oct 4, the CEO said:
Positive inflation drains the energy from your life. Negative interest is an attempt to stop the flow of time. Channel your energy into #Bitcoin and move forward toward the future you deserve.

— Michael Saylor⚡️ (@saylor) October 4, 2020
Earlier, he lauded Bitcoin as "digital gold – growing harder, smarter, faster, & stronger due to the relentless progression of technology."
After announcing a $50 million investment in Bitcoin from their treasury, representing one percent of the NASDAQ-listed company, Square Inc is also $3 million in profits. Square believes "cryptocurrency is an instrument of economic empowerment and provides a way to participate in a global monetary system." 
In an accompanying white paper, the parent company of Cash App explained that because of the unprecedented uncertainty from the macro-economic and currency regime advises their decision to expand their "largely USD-Denominated balance sheet" and make a meaningful investment in Bitcoin.
Grayscale Ramps Up their BTC Purchase
Meanwhile, Grayscale Investment has been ramping up its BTC purchase. In the last week of September, the fund manager bought an additional 17,100 BTC. In total, Grayscale now controls over 450,000 BTC.
In August, as BTCManager reported, Grayscale Investment ran a Bitcoin ad on CNBC, Fox Business, and other leading business channels in the United States.