A Chat With Qtum Team Leader, Patrick Dai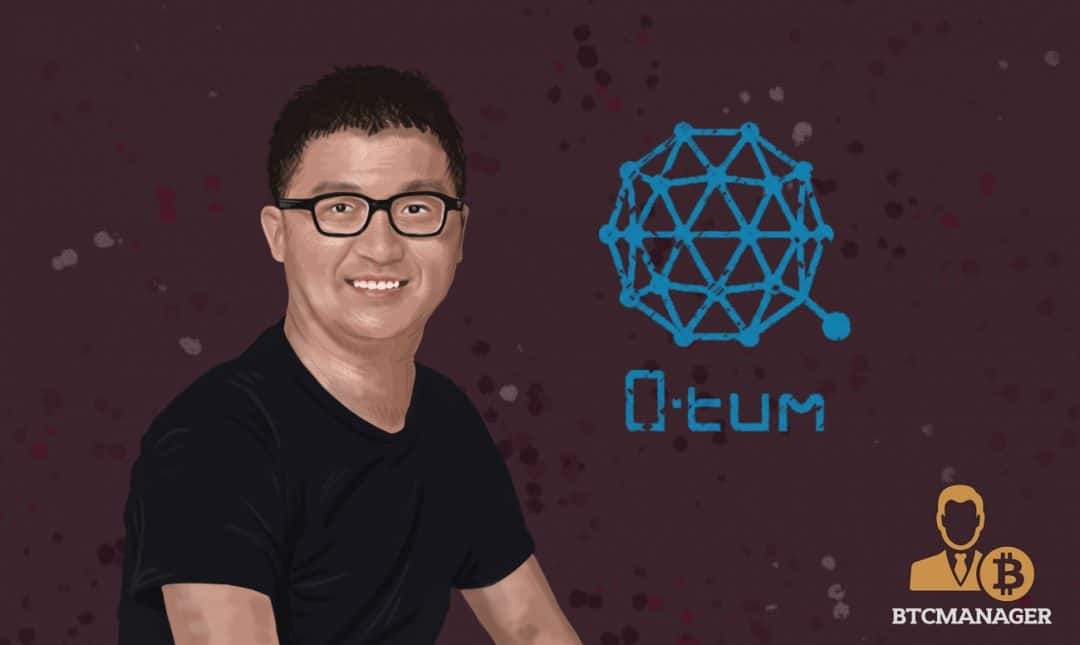 Qtum is a new project which can be described as a hybrid of Bitcoin and Ethereum with a focus on mobile and business applications. Qtum puts the Ethereum Virtual Machine (EVM) on top of the Bitcoin UTXO model and joins the two with something called an Account Abstraction Layer. This enables execution of smart contracts and decentralized applications, comparable to the Ethereum blockchain, but in contrast to Ethereum, Qtum is built upon Bitcoin's well-established UTXO transaction model and employs a Proof-of-stake consensus mechanism.
The Qtum model increases security, allows compatibility with both Bitcoin and Ethereum applications, and is able to utilize the SPV protocol. Qtum will launch in September with a 128 second block time, 2MB block size, and 100 million total coins. BTCManager recently interviewed Qtum's Patrick Dai to find out more about the project.
What do you think will be the most attractive feature that Qtum will offer to Users? Which feature will be most attractive to Enterprises?
We think our mobile functionality, thanks to the Simple Payment Verification (SPV) protocol, will be one of the most attractive features of Qtum. The SPV protocol allows for lite clients to operate in a more decentralized manner that way users can trust a community of nodes instead of they a company to be notified of transactions.
We think this feature will also be attractive to enterprise users as well because they can have mobile devices that operate based on this protocol. This would give businesses more control over their operations and enable the to use Qtum in a broader range of applications.
Can you explain why you chose to launch with PoS 3.0 and what are the particular benefits of this consensus method over others?
We chose to launch with PoS 3.0 because it is the most tested PoS implementation for UTXO blockchains. We want to continue building upon Sunny King's classic version of PoS and make it even better.
What is the time frame for distributing Qtum tokens to the purchasers in the ICO, and how will this be done?
The Qtum tokens will be released when the mainnet is live, which is planned for September. The Qtum tokens will be distributed via the platforms that took part in the crowdsale.
Have any Dapps currently running on Ethereum shown interest in porting over to Qtum? Would Dapps have to choose one chain, either Ethereum or Qtum, or is it possible for a Dapp to run on both chains at the same time with some method for syncing the Dapp between chains?
Some decentralized application developers have approached Qtum to build using our platform. Some are in the works to launch on both platforms while others want to launch on Qtum exclusively. Depending on the application, syncing may not even be necessary. Although, we imagine that blockchain systems will be more interoperable in the future which could help overcome these challenges.
Can you tell us about the Mobile feature that allows Qtum iPhone user to send Qtum tokens via SMS text message easily? Will there be an Android version?
Rather recently, Apply made iMessage more of a platform similar to other messaging apps that allows users to send Qtum tokens via text messages, although it still does require data. That being said, Qloha, one Qtum project that is already underway, aims to allow WeChat users to send Qtum tokens to their friends. The plan is for Qloha to operate on multiple messaging platforms.
Do you foresee any problem scaling smart contracts on a UTXO based blockchain with a 2MB block size limit? Can you talk about how the EVM and the UTXO chain communicate with each other?
Scaling is always one of the problems that any growing platform, business or application faces. Since we are launching with Segregated Witness, transaction malleability will not limit possible layer two technologies like Lightning networks that will allow Qtum to scale more easily.
As for the EVM on UTXO, Qtum built an Account Abstraction Layer and added three new OpCodes that allow for smart contracts to operate on our platform. Your readers can learn more about that particular subject on our website; Account Abstraction Layer Overview.