A First Look at Peepeth: Ethereum Based Microblogging Service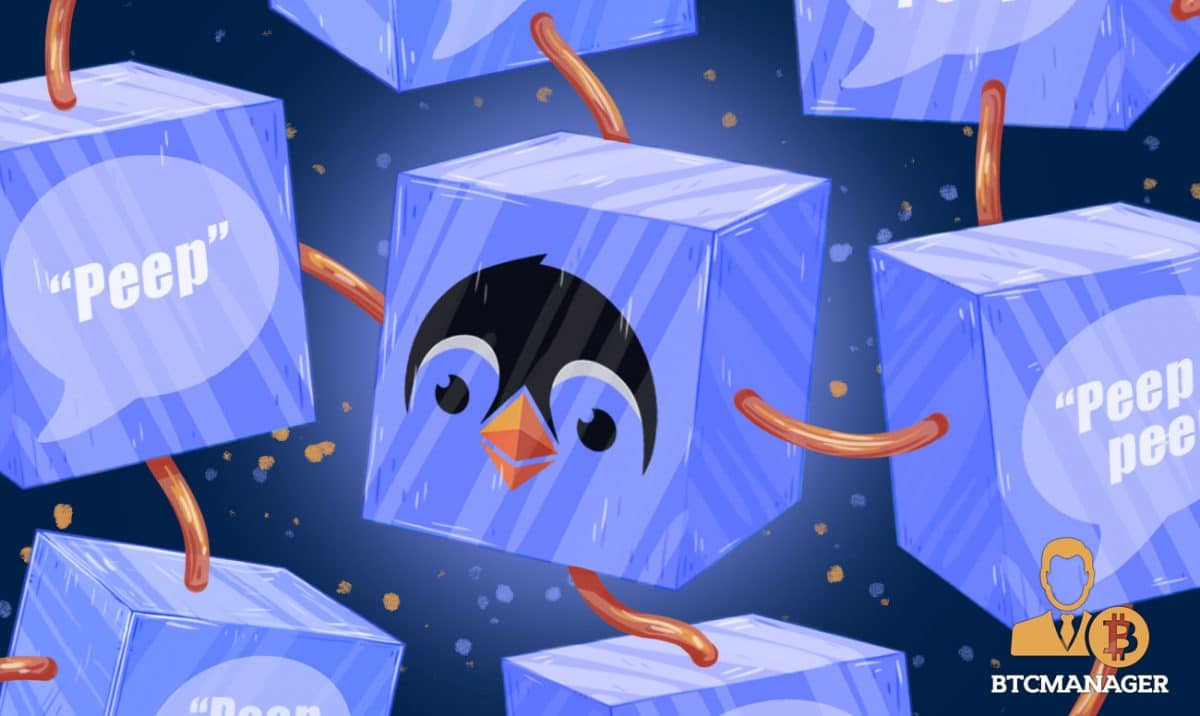 Many have compared the evolution of blockchain technology to that of the emergence of the internet age. Right from its conception, both innovations have been seen as a disruptive technology capable of causing radical shifts in many different business processes. So, just as social media revolutionized content sharing and introduced digital advertising to the world, so is blockchain being applied to implement a new age of decentralized social media platforms.
Peepeth Smart Contract
On March 28, 2018, a Reddit user by the name of r/madame_BOV released a post introducing a new service called Peepeth, a microblogging DApp that is powered by the Ethereum blockchain.
Twitter is the most popular microblogging service in the world and Peepeth has been created to appeal to a wide audience which includes non-crypto enthusiasts. Below is a brief summary of the innovative service.
Peepeth uses a stateless smart contract protocol which stores all the platform's data on a decentralized Interplanetary File System (IPFS) data store.
By not storing data on the blockchain, Peepeth is able to drastically reduce transaction fees by eliminating the cost of 'gas' per transaction. The smart contract framework employed by Peepeth only stores a link to the IFPS repository.
The blockchain also enables Peepeth to be a decentralized alternative to Twitter that is immune to manipulation. User authentication is easily achieved by an Oracle contract which is then linked to social media accounts.
Peepeth.com
The Peepeth.com website is the front-end for the platform's smart contract protocol which reads to and also writes from the smart contract.
The website adds enhanced functions and features to the Peepeth platform that cannot be implemented from the blockchain. These include social media posting, email notifications, and other digital means of communication.
Peepeth.com shares many similarities with most web applications with the major difference being that its data center is open source.
But, since it is the front-end of the Peepeth platform and it is designed to be available to just about anyone, the Peepeth.com platform is of necessity, centralized.
This centralization means that unlike the Peepeth smart contract protocol, it is not immune to censorship. The good news for potential users, however, is that anybody can create another front-end platform and restore all the data that has been saved in the IFPS repository.
How the Platform Works (Bulk Posting, Sign in, and Social Verification)
Activities on social media platforms are numerous and repetitive. We follow, like, subscribe, post, and comment on thousands, if not millions, of items that pique our interest.
If payment had to be made for each activity, the cost would be too much to bear for most people. To make the process cheaper, Peepeth uses bulk posting which allows users to interact with the platform via the website, aggregating their actions with the corresponding timestamps and subsequently saved in a batch.
This batch can then be sent for storage on the blockchain for only a fraction of the fee that it would have cost for each activity individually.
Lastly, to use Peepeth, you must have an Ethereum address which must be linked to your Peepeth account. By connecting your Ethereum address to your Peepeth account, the user can enjoy all the benefits of bulk saving and posting as well as notification management.
According to the Reddit post, plans for the Peepeth platform include a mobile app and the introduction of more features. The current revenue model is based on charging fees for social media verification.