Aave (AAVE) Launching DeFi Pools for Institutional Investors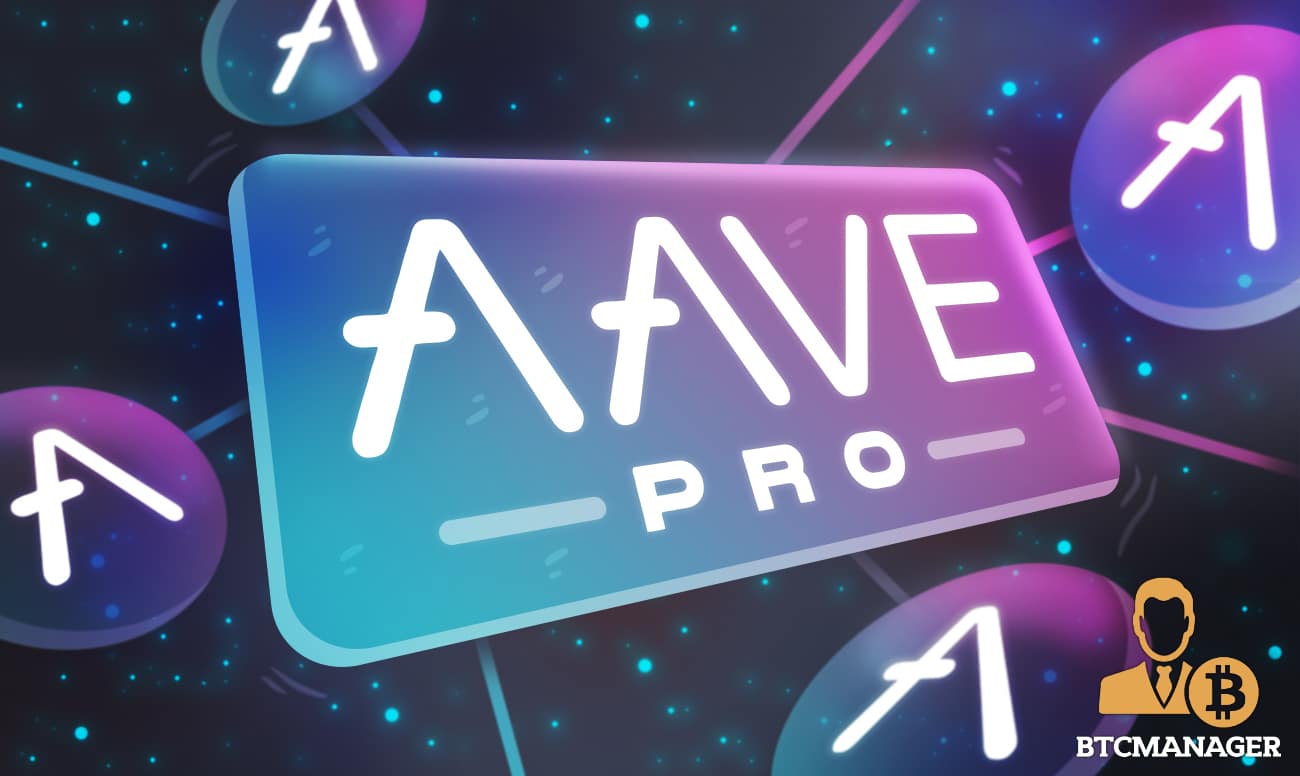 Aave (AAVE) has confirmed plans to roll out Aave Pro. The team says the new offering will consist of permissioned liquidity pools accessible to only whitelisted users who have passed through a know-your-customer (KYC) process, according to reports on July 6, 2021.
Aave (AAVE) Eyes Institutional Investors 
Aave (AAVE), one of the leading decentralized finance (DeFi) lending protocol in the world in terms of total value locked, is looking to attract institutional investors to its platform via permissioned liquidity pools. 
Per sources close to the matter, the proposed product is called Aave Pro, and it's designed to offer professional and institutional investors that have passed Aave's know-your-customer protocols access to liquidity farming and lending.
The team has hinted that users will be able to earn between 2.1 to 3.2 percent on their deposited coins, in a low-risk manner. Commenting on the new DeFi offering, Stani Kulechov reiterated that Aave Pro will help institutional investors effectively eliminate all barriers to entry into DeFi 
In his words:
"Aave Pro provides accessibility to institutions without knowing their counterparties, while also mitigating their risk of compliance."
The team says Fireblocks, a digital asset custody, transfer, and settlement platform, will initially handle the KYC processes, with other crypto custodians expected to join the project in the future.
DeFi Too Hot for Institutional Investors 
While the decentralized finance ecosystem has been growing exponentially since 2020, with the global DeFi space now having a combined total value locked of $111.84 billion, according to Defi Llama, the lack of regulatory clarity, coupled with the incessant rug pulls, has so far made it almost impossible for institutions to venture into DeFi.
Also commenting on the new Aave DeFi product, Mike Novogratz, Founder of Galaxy Digital, noted that institutional investors can only be comfortable investing in DeFi if regulators such as The Department of Justice play their roles in the industry or when segregated accounts such as Aave Pro starts gaining traction.
"I think both of those are going to work to protect, to give a prophylactic to the user. You're going to see an increase in users because somebody like us, we're going to be more comfortable participating in DeFi more aggressively," Novogratz said.
It's worth noting that Aave is not the only platform making plans to attract institutions to DeFi. As reported by BTCManager, Circle is launching a DeFi API that will give institutional investors access to Ethereum-based lending markets starting with Compound Finance (COMP).
At press time, the total value locked in the Aave (AAVE) protocol sits at $10.73 billion, according to DeFi Pulse.