Aave, Fireblocks Fostering DeFi Accessibility to Institutions via Aave Arc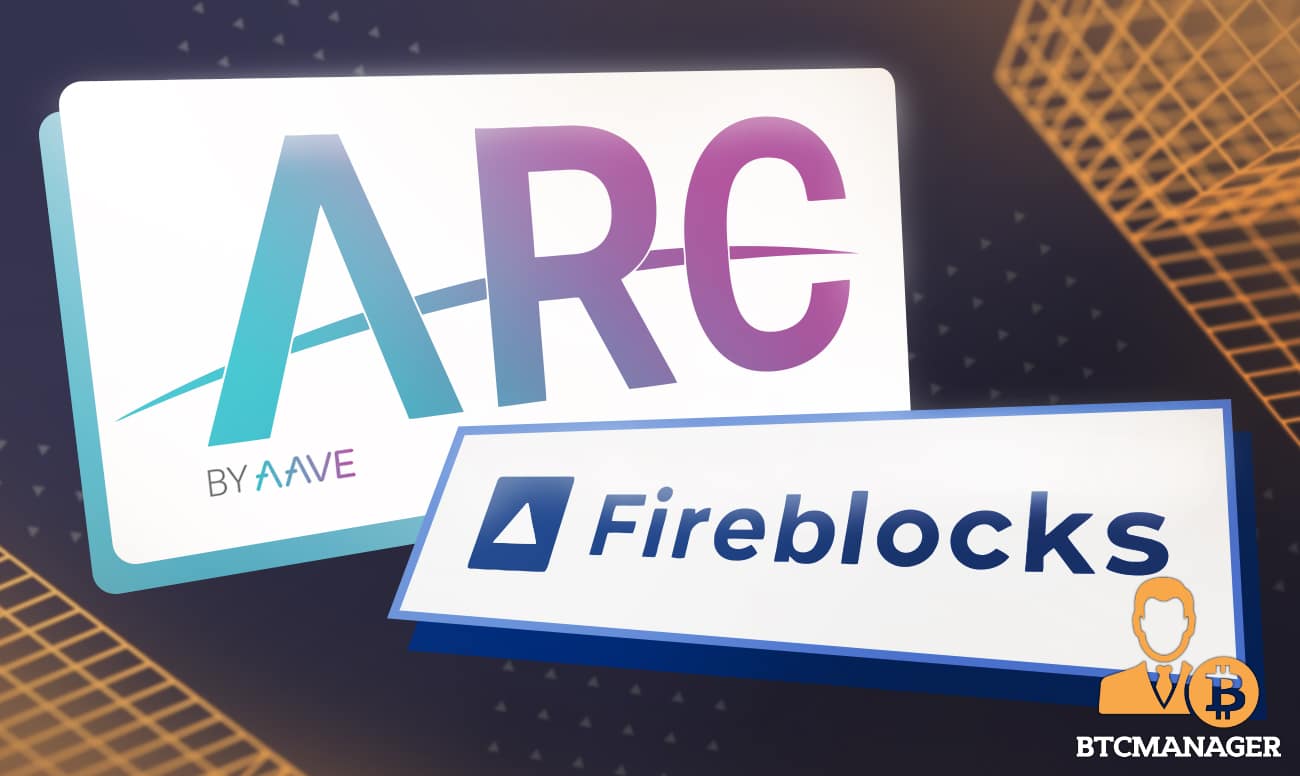 Aave has announced the launch of Aave Arc, a new permissioned decentralized finance (DeFi) liquidity pool for financial institutions. Aave has chosen Fireblocks to be the first whitelister for the protocol, conducting KYC/AML processes for financial institutions on the platform.
Aave Unveils Aave Arc
Since the introduction of MakerDAO in 2015 – one of the earliest foundations of decentralized finance – the DeFi space has blossomed to become a multi-billion dollar ecosystem that opens a whole new world of opportunities to retail investors.
While it appears that DeFi has come to stay, just like bitcoin (BTC) and other established cryptocurrencies, experts have made it clear that the industry will not achieve its full potential without the participation of institutional players. 
Now, the Aave (AAVE) team has announced the launch of Aave Arc, a decentralized finance protocol designed to make it easier for financial institutions to enjoy the benefits of decentralized finance. 
Per a blog post by the team, Aave Arc provides separate deployment of the Aave V2 liquidity pool for institutional players, enabling them to securely provide liquidity, borrow funds and carry out other DeFi activities. 
Attracting More Institutions to DeFi
While a good number of DeFi platforms, including Steady State, Everynet, Compound (COMP), and others have been doing their best to formulate institutional-grade DeFi solutions, blockchain research firm, Blockdata has made it clear that the industry could surpass the $1 trillion mark in the next decade if DeFi accessibility is made easier for institutional players. 
Notably, the Aave team has hinted that the Aave Arc platform is designed to offer institutions the decentralization benefits of DeFi, while ensuring that only whitelisted entities that have passed the rigorous KYC/AML processes can participate.
Stani Kulechov, Founder and CEO of AAVE said:
"DeFi represents a powerful wave of financial innovation including transparency, liquidity, and programmability, and it's been inaccessible to traditional financial institutions for far too long. The launch of Aave Arc allows these institutions to participate in DeFi in a compliant way for the very first time."
Aave has chosen Fireblocks to function as the first whitelister of Aave Arc and Fireblocks claims to have developed a whitelisting framework that references globally accepted KYC/CDD/EDD principles, in accordance with the guidelines of the Financial Action Task Force (FATF). 
The framework put in place by Fireblocks will also support real-time monitoring of the Aave Arc pool, while also enabling it to verify the identities and beneficial ownership of legal entity customers. So far Fireblocks has whitelisted 30 licensed financial institutions to function as suppliers, borrowers, and liquidators on Aave Arc.