AC Milan Partners with Sorare, Fans can Now Buy Players' NFTs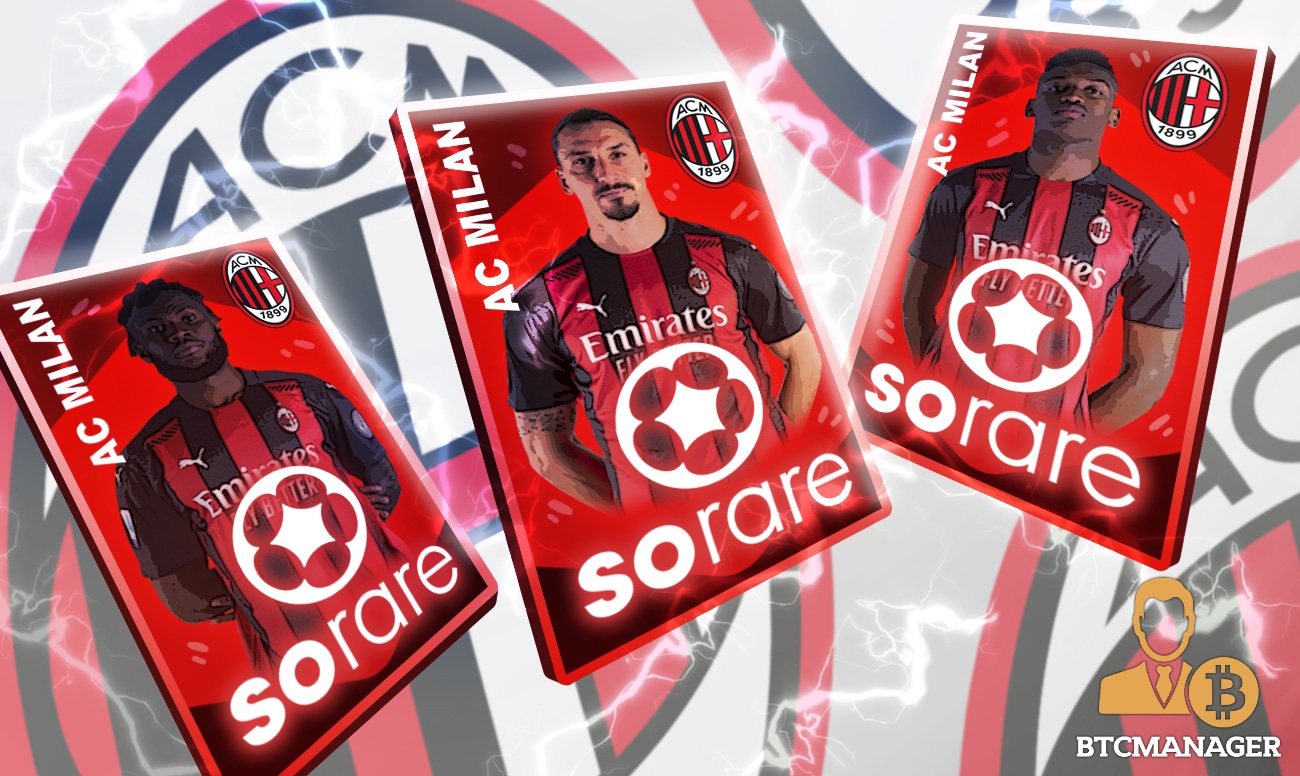 Sorare — a football fantasy game on the blockchain redefining how fans interact with their stars and clubs, is partnering with AC Milan–a 123-year-old Italian footballing club, as per an update on Mar 25.
We're delighted to welcome the iconic @acmilan to #Sorare!

The first Edition card sales are on auction now 🚀

🔴⚫ Official digital #ACMilan cards, only on https://t.co/LI6ByUzvyf pic.twitter.com/kqHcRCK7ko

— Sorare (@Sorare) March 25, 2021
Sorare is Where Football Fans put Their Passion to the test
Following this deal, the first edition digital cards of star AC Milan players are now on auction.
All cards are officially licensed.
For each season, there is a limited supply of cards, all of which won't expire. Beginning 2020-21 season, Sorare began minting three categories of cards: Unique—of one which card is minted and is, therefore, the rarest, Super Rare with ten cards, and Rare with 100 cards.
Each digital card's value will vary depending on the player it represents, the player's nationality, the club, and the serial number.
AC Milan Joins over 100 Football Clubs
Subsequently, AC Milan joins a long list of the world's famous footballing clubs, including Paris St Germain, the French Ligue 1 Champions, Real Madrid — a footballing force in Europe and Spain, and many other clubs across the globe, including those in Mexico.
Overly, there are over 100 football clubs and more continue to join every month.
The Rise of NFTs in Gaming
Sorare utilizes the transparent Ethereum blockchain and NFT. Here, they can mint limited-edition cards, giving fans a new way of interacting with their star players.
With AC Milan now part of the growing Sorare ecosystem, fans can buy digital collectibles of Zlatan Ibrahimović, Franck Kessie, Gianlugi Donnarumma, and others.
Besides digital collectibles being tied to a particular season,  they are also guaranteed by the provenance of the blockchain that assures holders of traceable scarcity.
Within this season, Sorare users can trade cards, enter tournaments, and most importantly, and in the way of giving back to the dedication of fans dotted across the globe, win prizes worth thousands of dollars every week.
Furthermore, Sorare digital cardholders can participate in third-party games. Sorare aims to eventually partner with game publishers so that Sorare cards can carry value across multiple games, not just their 5-a-side fantasy football game, SO5 game.
With AC Milan's track record in academy success, it is the best time to register and scout for potential players whose value will likely surge later in the professional career. By signing up, players stand a chance to win a random AC Milan NFT card.