AccuWeather to Run Chainlink (LINK) Node for Accurate Weather Data on Blockchain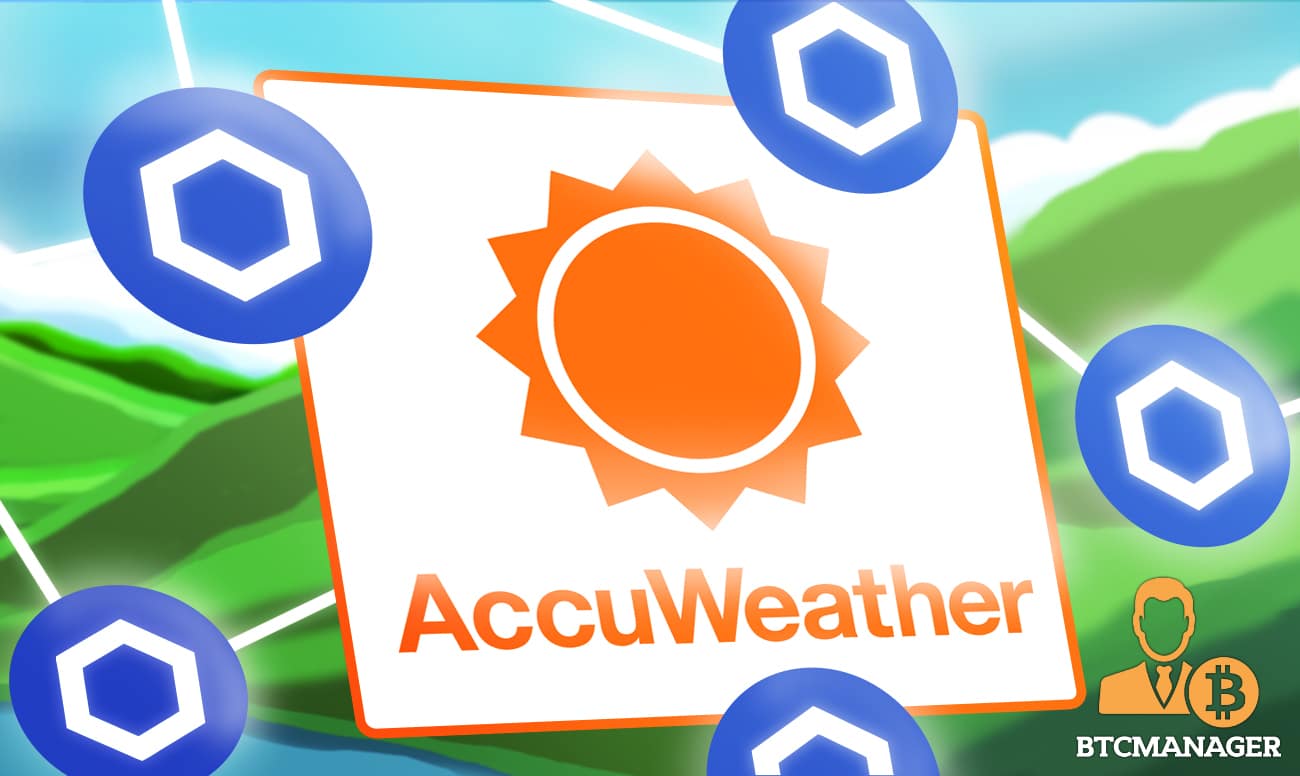 AccuWeather, a leading weather forecast data provider recently announced it was running a Chainlink (LINK) node to bring the most accurate weather data to blockchains.
Securing Weather Data via Blockchains
In an announcement made yesterday, AccuWeather said it was launching a Chainlink node to place its weather APIs directly onto blockchain-enabled smart contracts.
For the uninitiated, AccuWeather is the world's leading and most reliable weather information data provider trusted by hundreds and thousands of weather forecasting agencies the world over. Among other weather-related data, AccuWeather provides information such as temperature, precipitation, wind speed, and natural disaster classifications.
The firm said that by running Chainlink nodes, it will be able to supply and sell its data directly to smart contract applications running on different blockchains. In addition, it will also be able to cryptographically sign the data so users are assured it came directly from AccuWeather's API.
The AccuWeather data-fed smart contracts can be tapped to include NFTs that can change depending on weather forecasts, weather prediction markets against natural disasters, and automatic supply chain shifts dependent on the weather.
"Innovation is in our DNA at AccuWeather and integrating Chainlink demonstrates another way in which we deliver best-in class products to users and consumers in a diverse and growing number of platforms and spaces," said Kurt Fulepp, AccuWeather Global Chief Product Officer.
Adding:
"As one of the initial weather-related data products to join Chainlink, we are thrilled to expand our reach in bringing value to the emerging blockchain-based market."
Chainlink the Most Trusted Oracle Solution
AccuWeather adds that it chose Chainlink after examining several oracle solutions given the fact it is the most widely used and trusted solution for smart contract developers.
In addition, Chainlink already supports numerous weather-based applications running on blockchains such as Arbol and Etherisc for parametric crop insurance.
In related news, BTCManager reported on February 1 that leading crypto trading platform Kraken had announced it would run a Chainlink node to provide accurate price data to Ethereum developers and different DeFi protocols.
At press time, LINK trades for $23.59 with a total market cap of about $10.4 billion, data shows.