Admins of Largest Dark Web Marketplace Arrested in Germany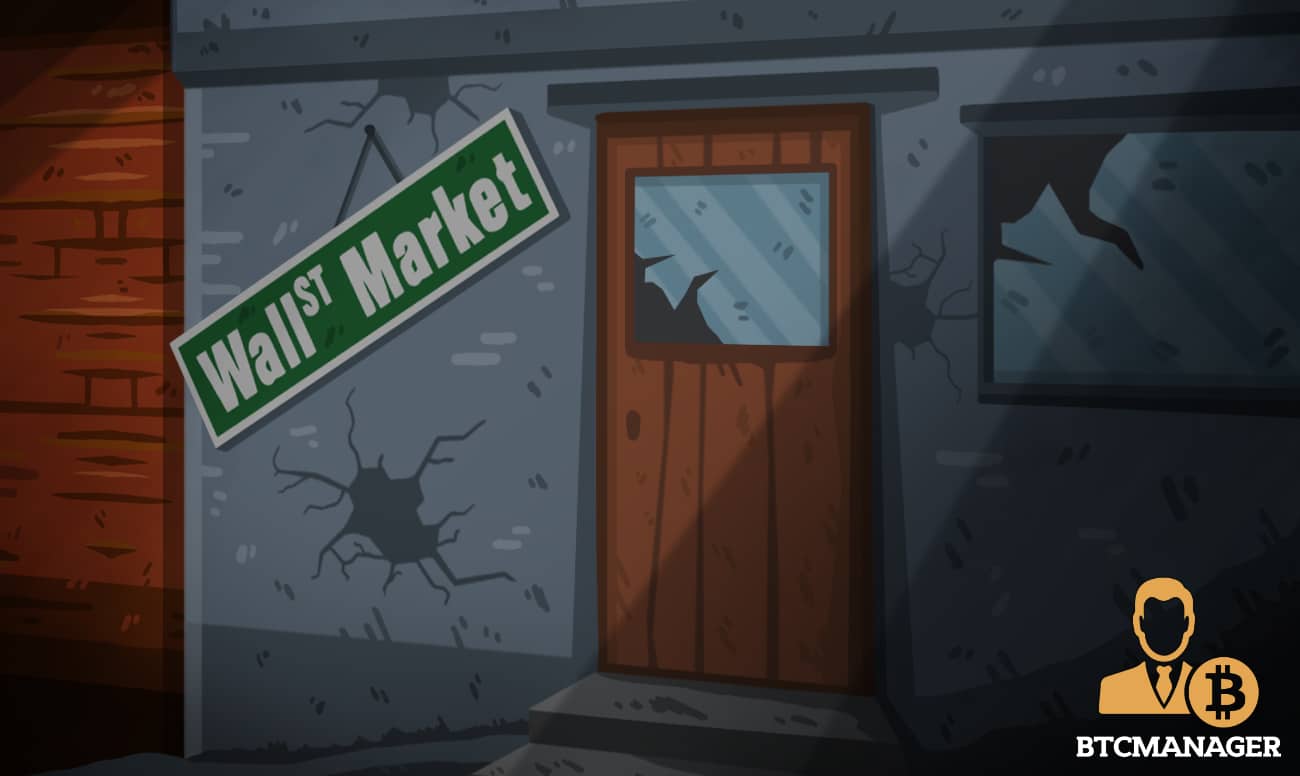 In a major operation to uncover dark web business, the German Federal Criminal Police pulled down the shutters of the largest dark web market, the Wall Street Market. In a similar operation earlier this year, Finnish Customs and the French National Police busted Silkkitie, aka the Valhalla Marketplace, along with its entire content, Europol announced Friday, May 3, 2019.
Stronger Together
The Wall Street Marketplace, a dark web marketplace for criminal goods such as drugs, weapons, and stolen data with over 1.5 million customer accounts and approximately 5,400 registered vendors, was shut down after a cooperative investigation carried out by the German Federal Police, Dutch National Police, Europol, Eurojust, and US security agencies.
The German authorities successfully arrested the three alleged men, aged 23, 29 and 31, running the illegal business. The house searches of the three led to the confiscation of €550,000 in cash, Bitcoin and Monero valued in 6-digits, a number of vehicles, computers and data storage. As part of the same operation, in the U.S territory, Los Angeles Attorney General arrested two of WSM's largest narcotics supplier in the US who worked under the pseudonym Platinum45 and Ladyskywalker.
Acknowledging the importance of international cooperation in law enforcement, Europol's Executive Director, Catherine De Bolle, said that criminals are wrong to think that illegal activities are anonymous on the dark web, and they can be brought down just like the WSM.
Previously
According to the press release published on the official website of the U.S Department of Justice, the administrators of the WSM successfully pulled off an exit scam in April by transacting virtual currency worth $11 million stored in the escrow wallet and user accounts of the marketplace.
Commenting on the  April scam, the Assistant Attorney General Brian Benczkowski, stated that after realizing that their business was getting dismantled by the authorities, the administrators of WSM, as a last resort, did an exit scam to flee with the customers' money. However, the latter didn't work out pretty well for them.
Further discussing the success of the operation, he stated:
"The arrest and prosecution of the criminals who allegedly ran this darknet marketplace is a great example of our partnership with law enforcement authorities in Europe, with the support of Europol, and demonstrates what we can do when we stand together."