Dark Web Powers the World's First Jihadi Cryptocurrency Crowdsourcing Effort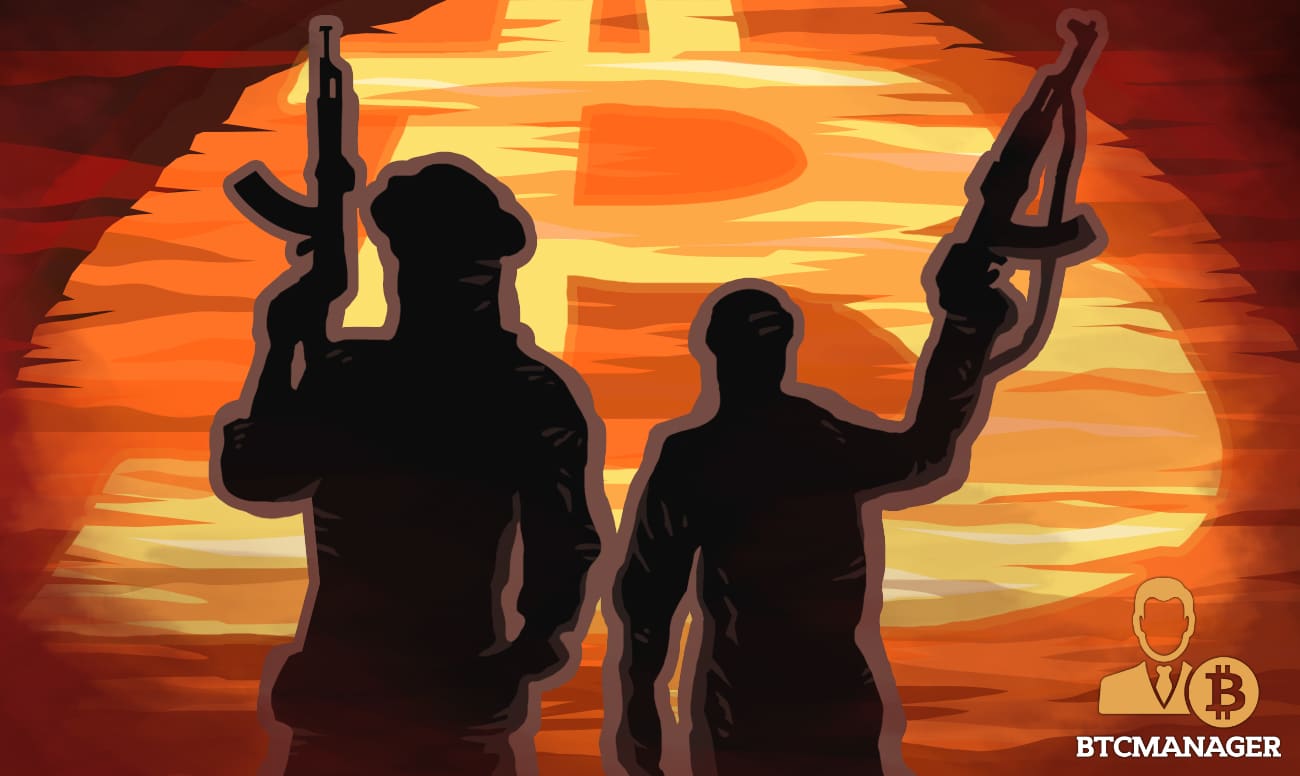 Benjamin Strick, a specialist in open-source investigations in international crime, terrorism, and human rights abuses, recently discovered a crowdsourced mujahideen platform that allows anyone in the world to fund Jihadist projects anonymously.
Any funds on the Sadaqa Platform can be donated via a variety of cryptocurrencies including Bitcoin, Monero, and Ethereum. While media organization Foreign Affairs believes that cryptocurrency technologies currently have a fairly limited use for terrorists, these barriers are predicted to fall over time as cryptocurrencies become more accessible to the public.
Introducing SadaqaCoins: A Cryptocurrency Crowdsource Platform
According to the SadaqaCoins website, their goal is to assist Jihadists by creating a crowdsourcing platform to connect project organizers to supporters of their campaign. The site functions very similarly to the crowdsourcing platform Kickstarter. However, instead of hosting creative projects, the projects on SadaqaCoins are designed for people who are interested in supporting the Jihadist cause.
The website currently runs on the dark web which can only be accessed via a tor browser through its onion link. Strick has, however, provided a mirror version of the site which can be seen here.
Like other crowdsourcing websites, the creators of the Jihadi Cryptocurrency crowdsourcing platform have made it a fast and easy process for supporters and donors. Patrons select a project of their appeal, and transfer cryptocurrencies of their choice and the SadaqaCoins platform handles everything else.
Since SadaqaCoins is a relatively new project, they are also using their platform to request assistance to help grow the venture. The organization is seeking for cryptocurrency donations which will go towards expanding their website, investing in an Intel laptop, hardware cold wallets to securely hold cryptocurrencies, and translation services for the site.
Since it's a new project, there have not yet been any transactions and donations to the website. Strick is, however, keeping an open eye to see if there are any donations in the future.
Jihadist Crowdfunding Projects on the Rise
In an exclusive conversation with BTCManager, Strick noted that, while SadaqaCoins is the first Jihadi cryptocurrency crowdsourced site, there will be many more projects to come.
Terrorist groups will be interested in leveraging emerging technologies like cryptocurrencies and blockchain technology; something that we should remain cautious and vigilant about since many projects have "only started in 2018."
Strick also mentioned that other Jihadi Groups are accepting cryptocurrencies as forms of donations. These include Malhama Tactical, a private military contractor that trains fighters in the Middle East, and Al-Sadaqa, a mujahideen crowdfunding group. Malhama Tactical, also leveraged social media to their advantage and was once "very active on Twitter."
They were however quickly banned from the social media site and have instead, jumped on messaging application Telegram. Strick added:
"All three use Bitcoin as an anonymous way for people in wealthier countries to fund the jihad movement."
Unlike the other two projects, SadaqaCoins is, however, a platform that can assist and host other projects on its page. An example of a recently formed project is called 'We Hunt.'
According to its page, "this project aims at equipping already trained and experienced Snipers with much-needed equipment and resources which will inshaAllah be employed in either training exercises or combat operations in the near future."
While SadaqaCoins touts that cryptocurrency donations are anonymous and secure on its platform, this is not completely true. Strick noted that Bitcoin donations are not completely anonymous and a donor's identity can be revealed with open-source information.
According to Science Magazine, the transactions and movement of cryptocurrencies like Bitcoin are all recorded in a public ledger. Hence why law enforcement is now even "seeing cryptocurrency as a tool for prosecuting crimes…[since] investigators can follow the money."
Cryptocurrency Crowdsource Financing Meets Dark Web Marketplaces
While there have been many different ways to finance terror in the past, what's interesting about SadaqaCoins is the rise of dark web marketplaces, and cryptocurrency crowdsource financing.
Although Foreign Affairs noted that the use of cryptocurrencies to fund terrorist groups is not widespread yet, the greater pressures that exist on terrorist finance methods along with easy to use cryptocurrencies may be the combination of factors that leads to a quick and large-scale adoption of cryptocurrencies by terrorists and extremists.
With the creation of newer cryptocurrencies, especially ones that provide greater anonymity like Zcash and Monero, Foreign Affairs believes that if these cryptocurrencies can provide the privacy features they promise, it would be a great tool for terrorists; only until law enforcement finds a new way to track these tokens. Regardless, while cryptocurrencies are not being heavily used by terrorist organizations today, it's not so far-fetched for them to leverage cryptocurrencies and blockchain technology in the future.