Affyn Unveils NEXUS World Metaverse Viewer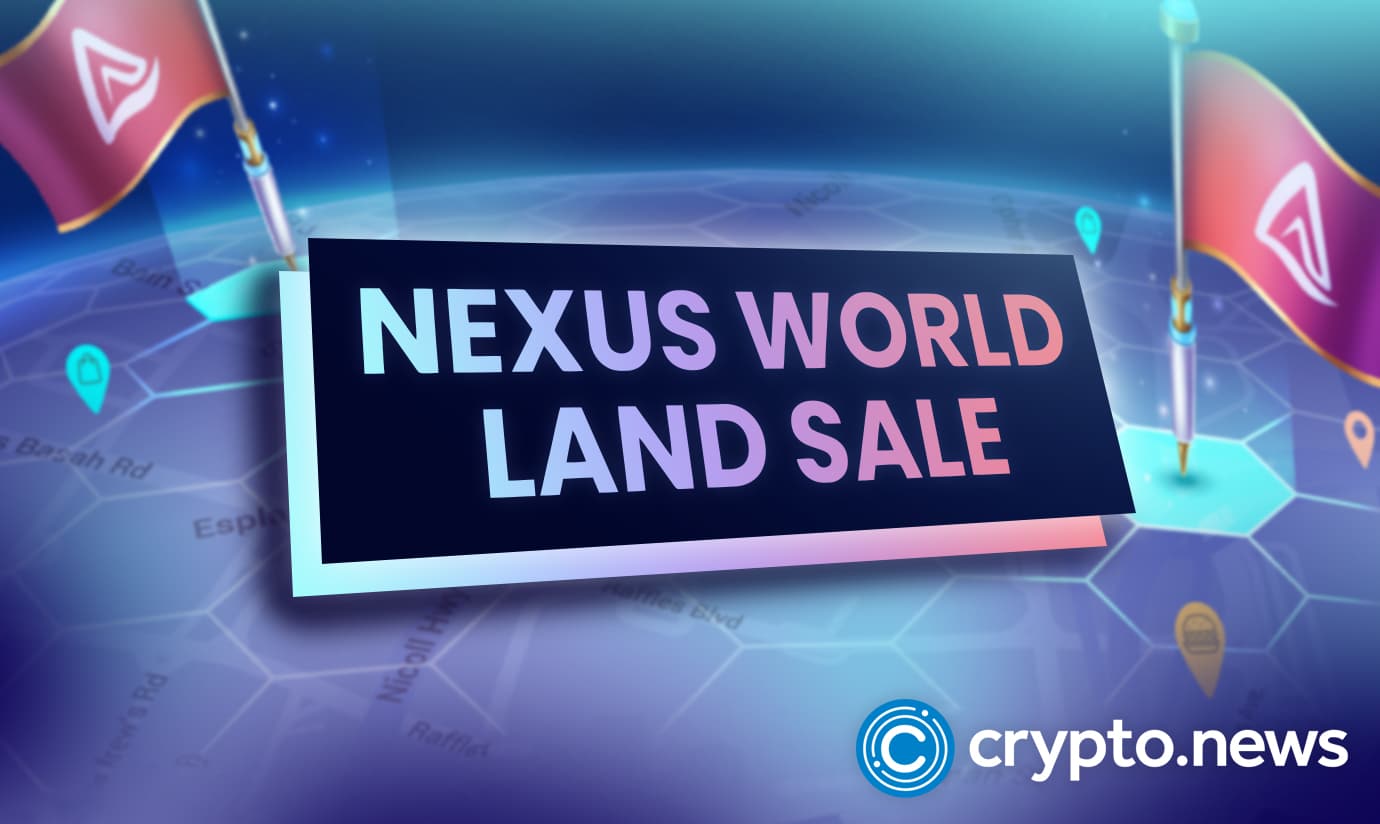 The Singapore-based metaverse protocol, Affyn, has unveiled its virtual real estate solution, Nexus World, to give users a uniquely immersive experience when they're in the metaverse.
The Rapid Growth of Metaverse Real Estate
A metaverse is a virtual world or space where users can socialize and interact through avatars, with features that often gamify social interactions while simulating real-world environments. Some metaverses also allow for VR integration, providing a more immersive experience for their users.
One of the core features of the metaverse is its use of well-structured economies backed by their ecosystem cryptocurrencies.
This allows their users to purchase in-world items and assets that hold real monetary value. Chief among these assets is virtual real estate, represented by parcels of land that constitute the respective metaverses and can be freely traded among its users. These land parcels are NFT-based assets tradable on decentralized platforms, such as OpenSea or Sandbox, that allow property exchange across metaverse worlds.
The virtual land niche in the metaverse has been on the rise since its inception. In July 2022, a global market research firm Technavio, predicted the real estate market in the metaverse to grow past USD 5 billion by 2026. The report stated that the rise would be fueled by the growth of the metaverse into a mixed-reality environment where people can take advantage of these spaces.
Several metaverse projects have been important players in the space, offering users various options to buy virtual lands and construct houses or buildings on their proprietary parcels as they see fit. These projects include the Ethereum-based, Decentraland, Sommnium Space, The SandBox, CryptoVoxel, and Nexus World.
The Affyn NEXUS World Metaverse
The Nexus World is a virtual real estate metaverse developed by the P2E protocol, Affyn. Nexus World is unique compared to other real estate metaverses in that the entire metaverse is mapped according to the real world.
A unit of Land called the Freehold Land is represented by a hexagon, and there are approximately 33.9 billion hexagons in the entire Affyn NEXUS World metaverse. The hexagons are categorized as typical (81.7%), rare (15%), epic (3%), and mythical (0.3%).
Nexus World provides many avenues for players to earn rewards in NFTs and other digital assets. Landowners can earn rewards from other players participating in activities on their land. This means that the more you host exciting events and campaigns on your land, the higher the traffic, and as a result, the more your rewards.
Landowners can also earn by designing their lands to include an array of natural features to beautify and then rent them out to other players within the ecosystem.
The metaverse gives its players a unique experience, boosted by different weather conditions within the metaverse called Biomes. There are four main types of Biomes: Grassland, Desert, Rocky, and Snowy.
There's a total of 100,000 plots of land in Nexus World, half of which will be available to buyers before the platform launch, and the remaining 50% will be on sale after the launch.
Each Land NFT in the NEXUS World is a Hometown. The owner of the Land functions as the Mayor of the Hometown. For a player to earn in NEXUS World, they must become a Citizen of a Hometown.
While Players can apply to become Citizens for free, the application must however be approved or denied by the Mayor. When Citizens earn in the NEXUS World, a portion of their earnings will go to the Mayor as taxes.
Owning A NEXUS World Land
The first step to owning Land in NEXUS World is to purchase FLAGS. The FLAGS will in turn be used to purchase the Lands. At any point in time, a member of the NEXUS metaverse can only possess a maximum of 55 Flags.
The FLAG sales are in phases. The first FLAG sale took place in Affyn marketplace on October 8, 2022. The second phase of the Affyn Flag sale begins in December 2022. A total of 11,828 Flags will be up for grabs, at a price of 2,995 FYN tokens per Flag. Whitelisted users will be able to join the public sale 24 hours before the sale date.
Importantly, the Affyn team has made it clear that it will begin unveiling Cities in its metaverse. Players will be able to plant their Flags and claim their Land in the City. In December, users will be able to select their desired Land location, plant their Flags, and claim their Lands in their chosen City, on a first-come, first-served basis.
Affyn wrote:
Upon claiming, your Land will be minted to become NFTs recognizable with artwork visible on OpenSea. They will also have their own unique corresponding geo-location in the real world and be identified by Cell ID, latitude, and longitude. Each NFT can eventually be utilized in the NEXUS World."
The NEXUS World Viewer
In a bid to make it easier for members of the NEXUS metaverse to decide on the Lands to claim, the team has launched the NEXUS World Viewer. It gives users access to see important details and preview plots of Land available for sale in the City.  
The NEXUS World Viewer is loaded with several features designed to make it easier for users to navigate the entire metaverse and see what the Lands look like, including Zoom Control, which gives users a larger or smaller view of the Cities and Land, Search bar, Color-Coded Land Rarity, Land Details Panel, Land Features, and more.