AI Trader Launches Game Changing OCO Trading Mode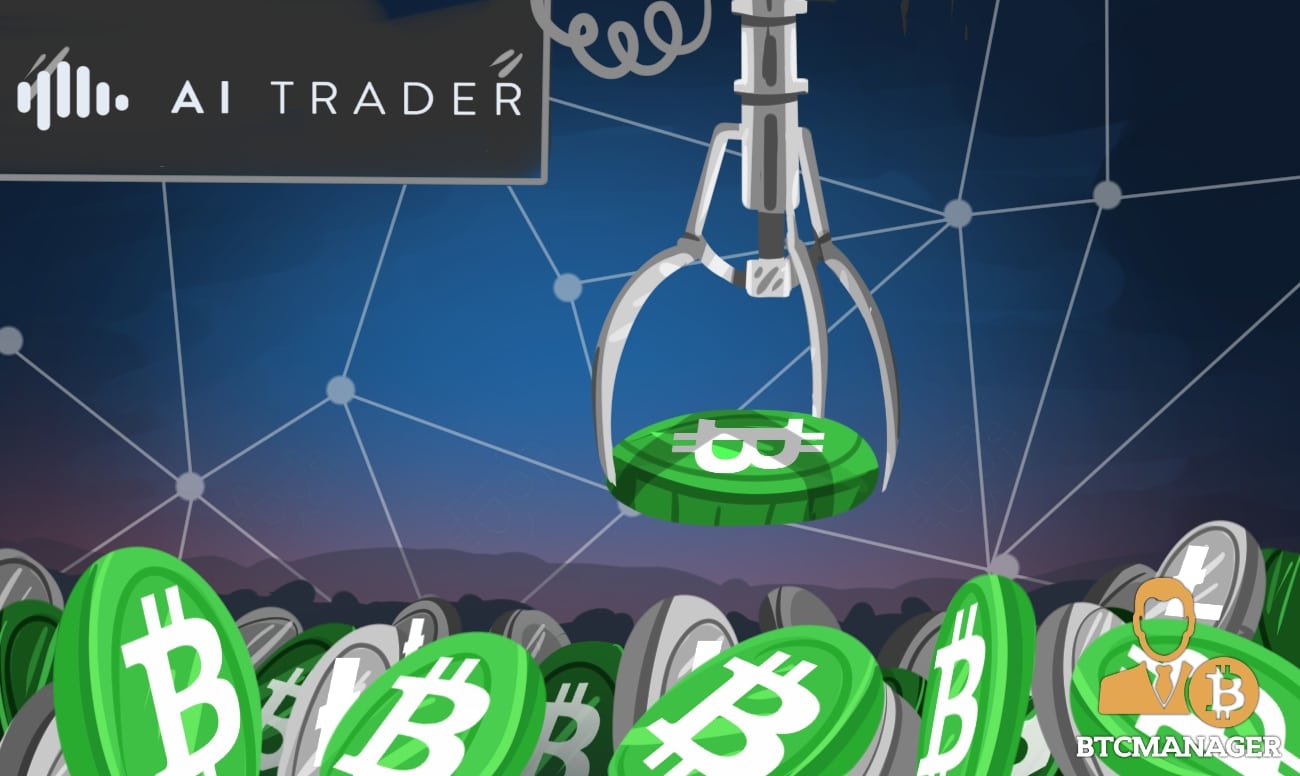 GPU mining firm Kingdom Mining has launched a revolutionary new 'One Cancels Other' (OCO) trading system which greatly minimises risk for users of its recently released AI Trader platform.
Kingdom Mining revealed that the enablement of OCO trading on all pairs on its platform is a world first. The move promises to fundamentally alter the process of retail cryptocurrency trading and increase its popularity by substantially reducing the risk involved, and using AI Trader's deep learning technology to provide market insights and analysis that gives users pointers to buy or sell.
OCO Trading Mode
"One Cancels Other" (OCO) is a type of trading protocol where two conditional parameters that trigger automatic actions exists side by side. For example, in the event that an investor trades with assets worth $100, they may set up a conditional function instructing the platform to automatically sell a certain amount of their holdings if the asset price goes above $115, so as to take profit.
A function may also be set up to automatically sell an amount of their holdings if the price falls below $85, so as to stop loss and exit losing positions quickly. On existing platforms, only one of these parameters may be set at one time, meaning that investors are either trading defensively with a 'stop loss' function, or taking on risk with a 'take profit' function.
With OCO, AI Trader enables users to run both functions concurrently, ensuring that both their safety position and their profit position are protected by the platform. It works by giving priority to whichever market condition takes place first, automatically triggering the take profit or stop loss functions along with real-time price movements.
Investors are thus able to earn returns and mitigate losses simultaneously, which has not been possible before now. What this means is that a whole new vista of crypto trading and investment is potentially now open to a vast market of casual retail traders and investors who do not necessarily have the time to actively manage and monitor trading accounts.
Using the power of machine learning in conjunction with OCO trading, it is thus possible to be a literal 'passive investor'. In addition, for more engaged investors, the platform's proprietary AI solution provides buying and selling recommendations and analysis to users also in real-time.
AI Trader Market Entry
In anticipation of projected excess demand following a strong response from the cryptosphere, AI Trader is currently accepting new user subscriptions up until July 20, 2018, after which entry will be restricted to a referral-only basis. A referral program is also set to be instituted with benefits including ten percent lifetime commissions for referred customers amongst other things.
Once registered, users have the choice between the AI trading mode an the OCO trading mode. In the former, they choose their selected trading strategy and authorise the AI to begin executing trades in search of the best possible returns with minimal risk. Using proprietary dynamic equity management algorithms, AI are able to claw back any losses using the same strategies employed by human traders.
A full 30-day breakdown of the AI's trading performance is available to users, who can also get hold of a comprehensive transaction breakdown on every computer-executed trade. Three general AI behaviour archetypes are available to users – behaviours directly based on human trader behaviour and constantly refined and tweaked using data fed into the machine learning program.
Aside from the potentially game-changing OCO functionality, AI Trader users also have access to a number of useful features, such as leverage trading powered by Bitmex, where users can get into the market trading as little as $1. The speed of data analysis and trading permitted by deep learning AI gives users unrivalled ability to execute margin trades with the highest possible leverage.
Reportedly developed in partnership with AI and machine specialists alongside traders from Morgan Stanley and Deutsche Bank, the platform is currently live at https://aitrader.ai,
Where registered users may execute currency trades and leverage trades. Early usage results indicate that the OCO integration has significantly reduced HODL (crypto holding) risk, while delivering monthly returns of 82 percent and 120 percent respectively for currency trading and leverage trading.
In the interest of transparency, AI Trader users have access to details and results of all their transactions on the platform whether in AI trading mode or in OCO trading mode, and this database is constantly updated in real-time, giving investors a 360-degree insight into their trades and asset movements.
Subscription Details
The platform offers three different pricing packages starting at $150. Payments are currently accepted in Litecoin, Bitcoin Cash, credit cards and PayPal. New subscriptions will close on July 7, 2018, until further notice. A ten percent discount is also available through July 1, 2018, at 24:00 GMT by following this link: https://app.aitrader.ai/referral/ccn
Here is an independent review by Bitcoin Trading Challenge, a cryptocurrency day trader educating other traders within this market.
https://www.youtube.com/watch?v=3udlmtxDNoU&t=16s<
Platform Overview: https://vimeo.com/271853160<
More details about the platform: https://aitrader.ai
Follow AI Trader on Twitter: https://twitter.com/Aitrader_Ai
About AI Trader: https://app.aitrader.ai/about
AI Trader Team: https://aitrader.ai/teamh
Contact AI Trader: [email protected]
*Trading is subject to market risks and AI Trader in no form guarantees returns.
Disclaimer: BTCManager does not endorse any content or product on this page. While we aim at providing you all important information that we could obtain, readers should do their own research before taking any actions related to the company and carry full responsibility for their decisions, nor this article can be considered as investment advice.