Airbitz Enables Equity Crowdfunding With Bitcoin Via Wefunder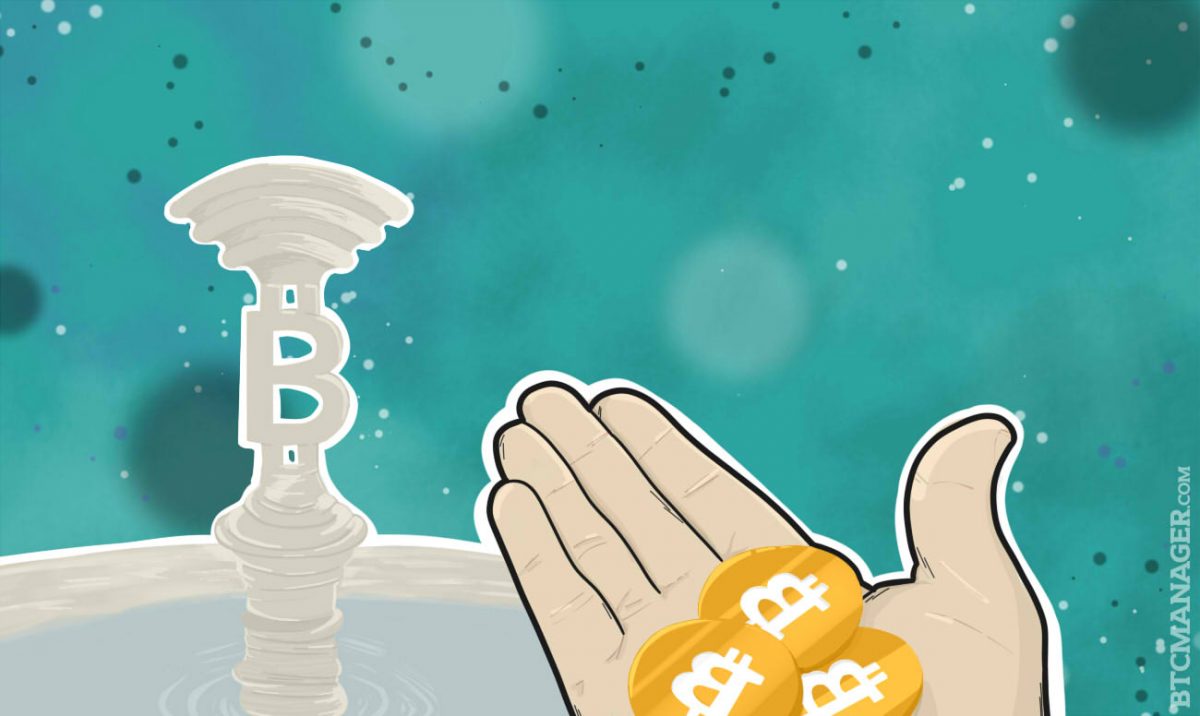 The cryptocurrency and blockchain space has grown considerably in the past few years, with heavy investment flowing from both capital investment to a new form of investment called the initial coin offering, or ICO, which is uniquely offered through blockchain companies and their technology.
However, a new form of investment is being made possible through Title III of the JOBS Act, put forth by the Obama Administration in 2012. Airbitz, a single sign-on security platform for blockchain apps, is allowing fans of the technology, or anyone for that matter, to invest in a crowdfunding campaign using Bitcoin.
Originally a business which was mainly focused on the Bitcoin space, Airbitz has seemingly pivoted beyond just Bitcoin as a cryptocurrency and is now expanding its focus to becoming blockchain agnostic with their Airbitz Edge product. Even working with Ethereum-based company Augur, Airbitz is allowing businesses to provide an opportunity for their customers to encrypt and back up private keys associated with their service in a decentralized manner.
The crowdfunding campaign will be executed through Wefunder, an equity crowdfunding website which allows anyone, even non-accredited investors, the opportunity to invest in startups. The Airbitz Wefunder page states that they're seeking to raise between $100,000 to $1 million. At the time of writing this article they have raised $34,000.
"We've built a security model that ultimately protects the end-user and is robust enough to handle the storage, backup, and synchronization of sensitive data," said Airbitz CEO Paul Puey.
"The campaign will accelerate progress towards the creation of secure, user-friendly, decentralized applications by powering additional functionalities, digital currency support, and integrations for decentralized apps."
When asked through email what Puey found inspiring about the Wefunder model versus private equity or ICO's, he responded:
"We wanted to take part in utilizing this new legislation that opens up startup investing to the general population vs only high-net-worth individuals that make up less than 1 percent of the population. Bitcoin democratized access to a digital financial service. Title III does the same with investing and is therefore very in line with our company mission. We have a strong user base with a passionate following and wanted to enable them to take part and feel a sense of ownership in a product they already use."
"Only an equity crowdfunding campaign can do that. We chose to utilize WeFunder because they have the best reputation and highest success rate for Title III crowdfunding campaigns. They have had a close eye on enabling bitcoin payments for some time and were awesome to work with in enabling bitcoin integration with BitPay."
As Airbitz continues foray into other blockchain technologies and platforms, these funds will ensure that they are able to work with even more potential technologies down the road. When asked what he thought would be some ideal technologies to work with, Puey stated:
"Any decentralized app on Ethereum, Rootstock, bitcoin, or other crypto platforms can take advantage of our platform, and we have some exciting partnerships to announce in the coming weeks. In addition, any application that wants to enable secure, private data that only the user can access would benefit from utilizing Airbitz. We see potential use cases for private key authentication for IoT devices & access control, secure notes programs, password managers, health care record storage, financial management applications, and a myriad of other uses."
Puey went on to elaborate on the nature of this crowdfunding campaign compared to the hotly discussed and controversial ICO's currently going on:
"We have never entertained an ICO as it simply does not fit our product. We aim to be the engine that powers the security behind blockchain apps. Requiring transactions in another currency in addition to the native blockchain application's currency is a friction point we did not want to add. We feel there is a right place for ICOs and a right fit for true equity funding. We're clearly a fit for the model we chose."