Alexander Vinnik's Lawyer Proposes Prisoner Swap Deal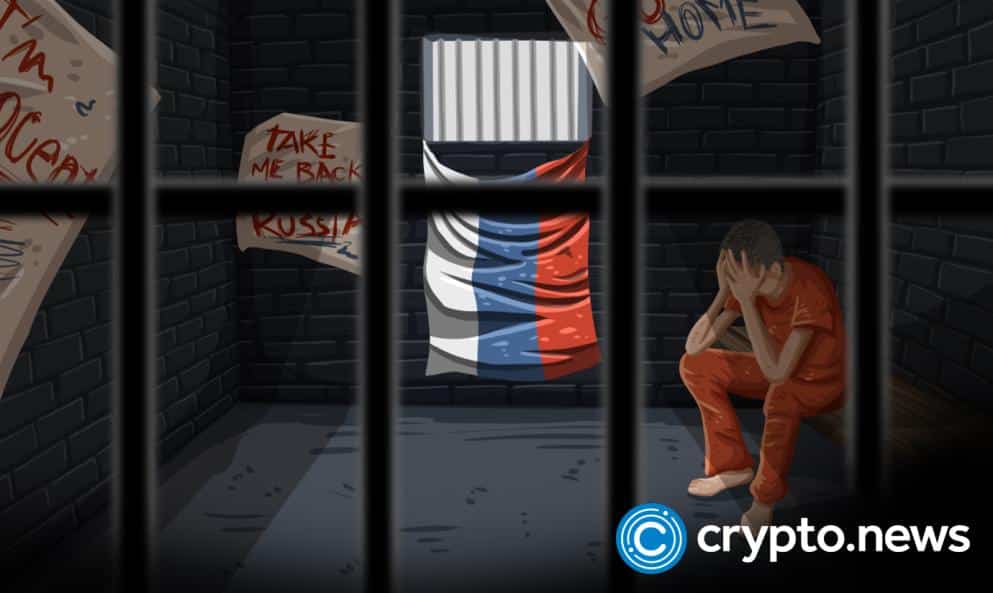 As relations between the U.S and Russia remain fractured due to the latter's invasion of Ukraine, the lawyer for Alexander Vinnik, a Russian citizen accused to have laundered over $4 billion worth of crypto, has called on the Russian leadership to broker a prisoner exchange involving his client with Washington, according to reports on September 6, 2022.
Alexander Vinnik Faces 55 Years in Prison
After more than five years of litigation, Vinnik is trying to find a way to freedom. His lawyer, Frédéric Bélot has requested Russia's Foreign Minister Sergei Lavrov to set up a prisoner exchange including his client.
"Now the only thing that can save Alexander is for the Russian Federation to enter into negotiations with the American authorities within the framework of the exchange of prisoners between the countries mentioned," lawyer Frederic Belot said in the letter obtained by Reuters on Tuesday, 6 September 2022.
In a statement dated August 5, 2022, the U.S Department of Justice noted that according to "the indictment, Vinnik and his co-conspirators allegedly owned, operated, and administrated BTC-e, a significant cybercrime and online money laundering entity that allowed its users to trade in bitcoin with high levels of anonymity and developed a customer base heavily reliant on criminal activity." The alleged money launderer is facing up to 55 years in prison if found guilty.
Alexander Vinnik's request comes about a month after U..S Secretary of State Anthony Blinken revealed that Washington made a "substantial offer" to Russia to release US citizens held there. The supposed offer pertains to WNBA star Brittney Griner and former US marine Paul Whelan, who is detained in Moscow on separate counts.
Vinnik Denys Any Wrongdoings
Vinnik's woes started in 2017 when he was charged under a 21-count indictment for allegedly laundering over $4 billion of bitcoin through his crypto exchange BTC-e. The Department of Justice said he also laundered funds obtained from the Mt.Gox hack through several exchanges. Internal Revenue Service's Criminal Investigation Chief Don Fort said Vinnik "stole identities, facilitated drug trafficking, and helped to launder criminal proceeds from syndicates around the world."
He was caught and arrested that same year while he was away with his family at a beachside village in Greece at Washington's request. Shortly after his arrest, the U.S., France, and Russia fought for his extradition before finally moving him to a prison in France.
Vinnik has always maintained his innocence as regards allegations he's been charged with, and his lawyers say he continues to deny all the charges against him.
Vinnik's lawyer has stated in the letter that his client's time in prison in France was stressful, further stating that psychiatrists determined he faced an episodic loss of memory due to his time in isolation. The French government had "firmly rejected" Vinnik's requests to travel to Russia for his wife's funeral according to his lawyer.
The letter further notes that Vinnik's children have stopped asking when he will return home as the separation has been tough on his children.
In the U.S, he faces a maximum penalty of 55 years on charges of operating an unlicensed money service business, conspiracy to commit money laundering, and engaging in unlawful monetary transactions. At press time, bitcoin (BTC) is changing hands for $19,819.