Algorand Announces First Smart Contract to Offset Carbon Emissions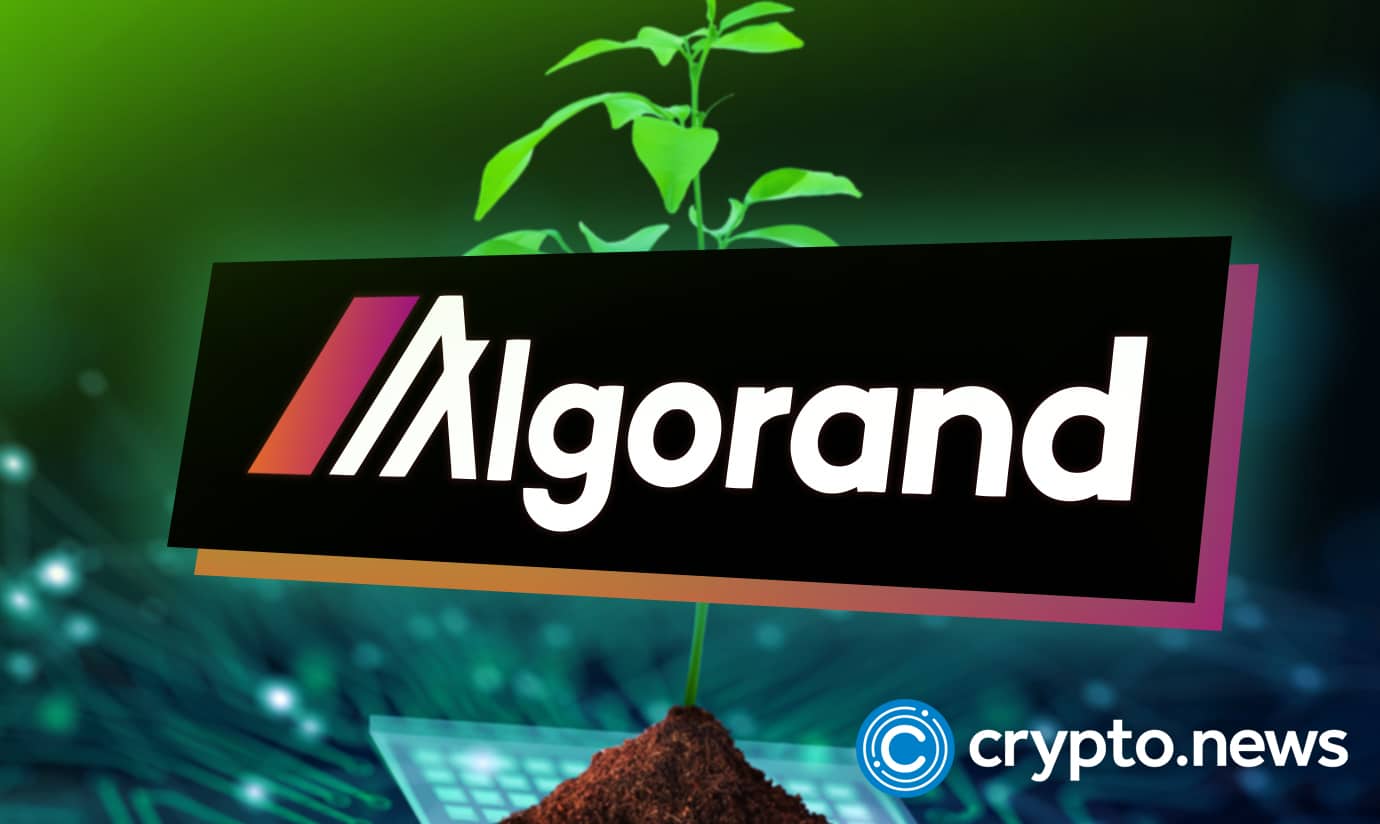 The world's first carbon-negative blockchain, Algorand, announced on April 22, 2022, that it would install the first smart contract to automate the offsetting of carbon emissions.
A major development
Algorand's new self-sustaining smart contract will automatically apportion every transaction fee to offset its carbon emissions. The blockchain protocol for all businesses is doubling down on its commitment to the environment, and sustainability has been part of its goal.
Additionally, the Algorand network stands out from other blockchains because it is energy efficient and has never experienced drawbacks. Furthermore, its proof-of-stake consensus mechanism stands out because it requires less power at a cheap rate while delivering effective services and security.
According to Naveed Ihsanullah, Vice President of Engineering Research at Algorand:
"Climate change is among the most pressing issues the world faces today. Efficiency and a minimal energy consumption footprint simply must be table stakes for all enduring future technology.

Algorand, a blockchain leader in this space, is seeing tremendous adoption from eco-conscious brands, creators, and developers, and we're proud to take another step forward in our commitment to sustainability with the introduction of smart contracts permanently enforcing our carbon offsetting pledge."
Echoing this sentiment, Algorand tweeted to its followers saying:
Last year, Algorand collaborated with ClimateTrade, another blockchain-as-a-service that helps organisations improve sustainability efforts. ClimateTrade has a verifiable carbon credits marketplace running on the Algorand blockchain allowing smart contracts to use a part of the network's transaction fees to earn the required carbon credits.
Celebrating Earth Day
Algorand has plans to mark Earth Day on 22 April 2022 by turning New York City's Times Square billboards green. It will also darken Time Square to show off its dedication to sustainability.
This event will kick off by 8 p.m ET, with the massive billboards displaying a call to action before falling dark for an hour.
Algorand Announces New Features
Last month, Algorand Network released a statement that announced an upgrade to include contract-to-contract calls in its smart contract functionality. In addition, the upgrade will release post-Quantum Secure Keys for Trustless Cross-Chain Interoperability.
Developers can quickly build complex apps for the network. Additionally, network members can venture towards trustless cross-chain interoperability with quantum-secure keys using the smart contract-to-contract features.
These network upgrades follow the Algorand Foundation's $50 million incentive program focusing on developer tooling and EVM compatibility.
Algorand leading the blockchain world in net-carbon emission
Algorand has been the gatekeeper in sustainable blockchain technology because it was built to influence the environment minimally. Furthermore, the protocol does not require much computational power or electricity. As a result, Algorand's digital asset creation generates 120 million times less CO2 emissions than the Bitcoin blockchain.
Due to Algorand's position on climate change issues, the blockchain protocol has seen other organizations with similar goals adopt its technology, including PlanetWatch, GlobalCarbon Holding, and ClimateTrade.
In addition, Algorand has collaborated with major environmental-centered organizations, like Climate Ride, Premios Verde, Envision Racing, and SailGP, whose objective is to push for sustainability and environmental responsibilities through worthwhile projects.