AllianceBlock's Fundrs P2P Funding Platform Lists dua.com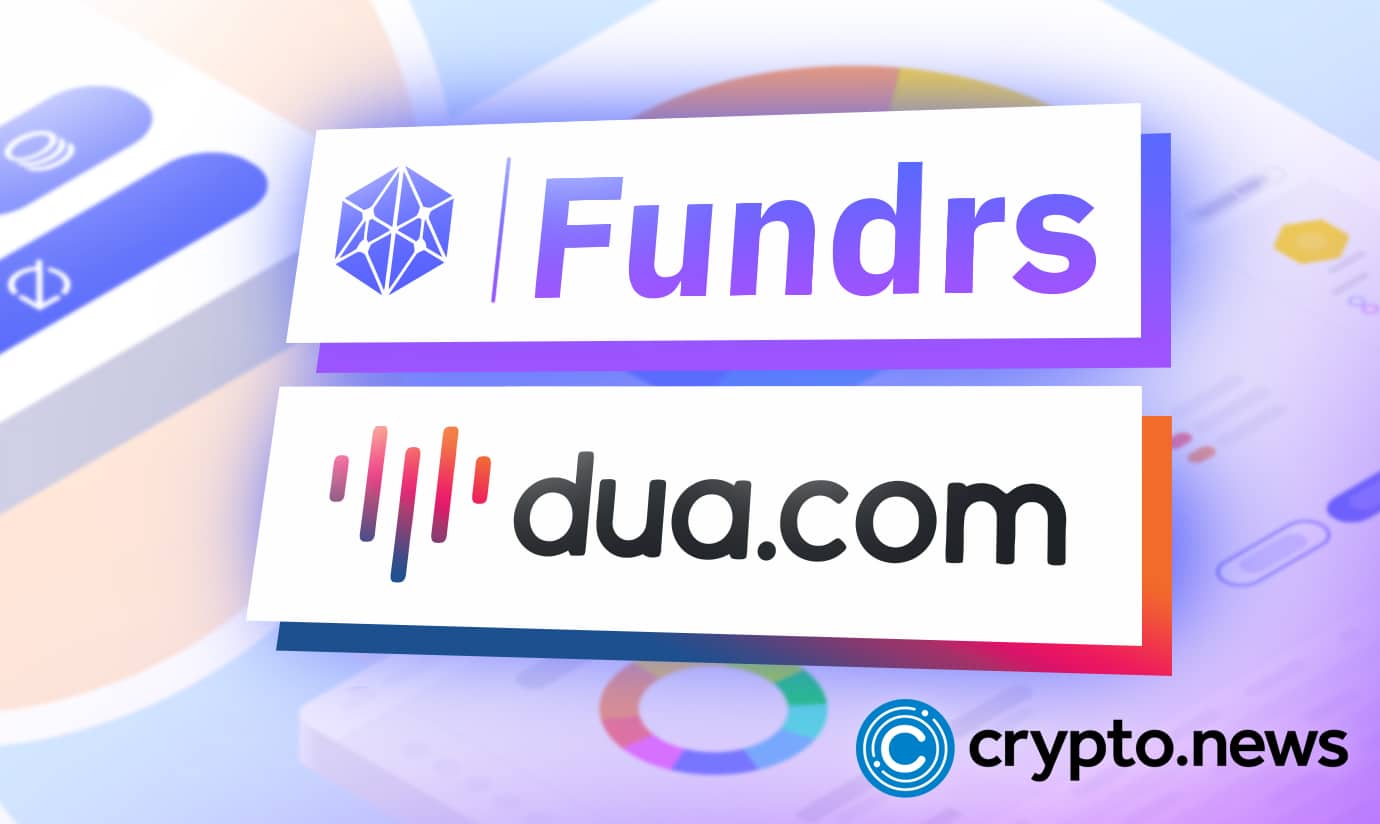 Fundrs, a decentralized peer-to-peer (P2P) funding platform from the stables of AllianceBlock, has successfully listed the Dua Foundation as the first project on its platform, fulfilling its longstanding dream of creating a participatory funding system based on reputation and merit. The listing follows the release of the Dua whitepaper and solid plans of developing Dua_ID.
Fundrs Lists DUA Token
Earlier in August 2022, AllianceBlock, a project that claims to be building seamless gateways between TradFi and DeFi by bridging traditional finance with compliant, data-driven access to new decentralized, ecosystem-scaling tools such as funding and interoperability, launched Fundrs.
Fundrs is a peer-to-peer (P2P) funding platform powered by Avalanche and Ethereum blockchain networks. For AllianceBlock, the Fundrs vision began in 2018 when it started nurturing the idea of creating a decentralized participatory economy fueled by a fully decentralized P2P funding platform based on reputation and merit.
Fast forward to October 2022, and AllianceBlock has reached a significant milestone in its Fundrs journey. Fundrs has successfully listed its first project in Dua Foundation (DUA), a project powering the internal economy and matchmaking experience of international migrants, expatriates, and diaspora communities.
Commenting on the important milestone, Rachid Ajaja, Founder and CEO of AllianceBlock said:
"Fundrs is a revolutionary step in our vision towards a truly decentralized participatory economy. It is a culmination of our original vision in 2018 to provide unbiased access to a peer-to-peer funding platform based on reputation and merit. With dua as our first listing, we will be able to target globally fragmented communities which are fully in line with our mission to bring access to the best companies in a fair, transparent, and inclusive participatory economy."
The Fundrs Ecosystem
As innovative technologies like blockchain, and Web3 continue to gain traction globally, platforms such as Fundrs provide the launchpad for startups and young ventures to have access to capital as well as business advice that is available, traditionally, to just a select few.
Fundrs is an important part of AllianceBlock, as it provides opportunities for "Seekers" (builders looking to raise capital) to involve Funders (investors) during the early stages of their projects. Ajaja added:
"In all, embracing this new form of funding is not just an effort to broaden access to capital. It is a step on the way toward a new, democratized, participatory economy that is fair, transparent and inclusive, where the ideals of the masses are reflected rather than the ideals of those with access to immense wealth, gleaning the benefits of collective input along the way."
By putting in place an end-to-end development infrastructure for blockchain startups and builders, AllianceBlock has effectively created a seamless getaway from TradFi to DeFi, bringing to life a new start-up-as-a-service model that allows capital providers to play crucial roles in the lifecycle of any project, including funding, advising, marketing, and more.
All processes on the Fundrs platform are controlled by smart contracts and the fundraising rounds, including private sales, pre-sales, and decentralized lotteries, are designed to be transparent and fair.
Going forward, the team plans to make Fundrs available on mobile devices, add support for more chains and integrate the AllianceBlock Trustless Identity Verification (TIDV) system into Fundrs.