Allied Payment Network Allies with NYDIG to Enable Customers to Buy, Sell, Hold Bitcoin (BTC)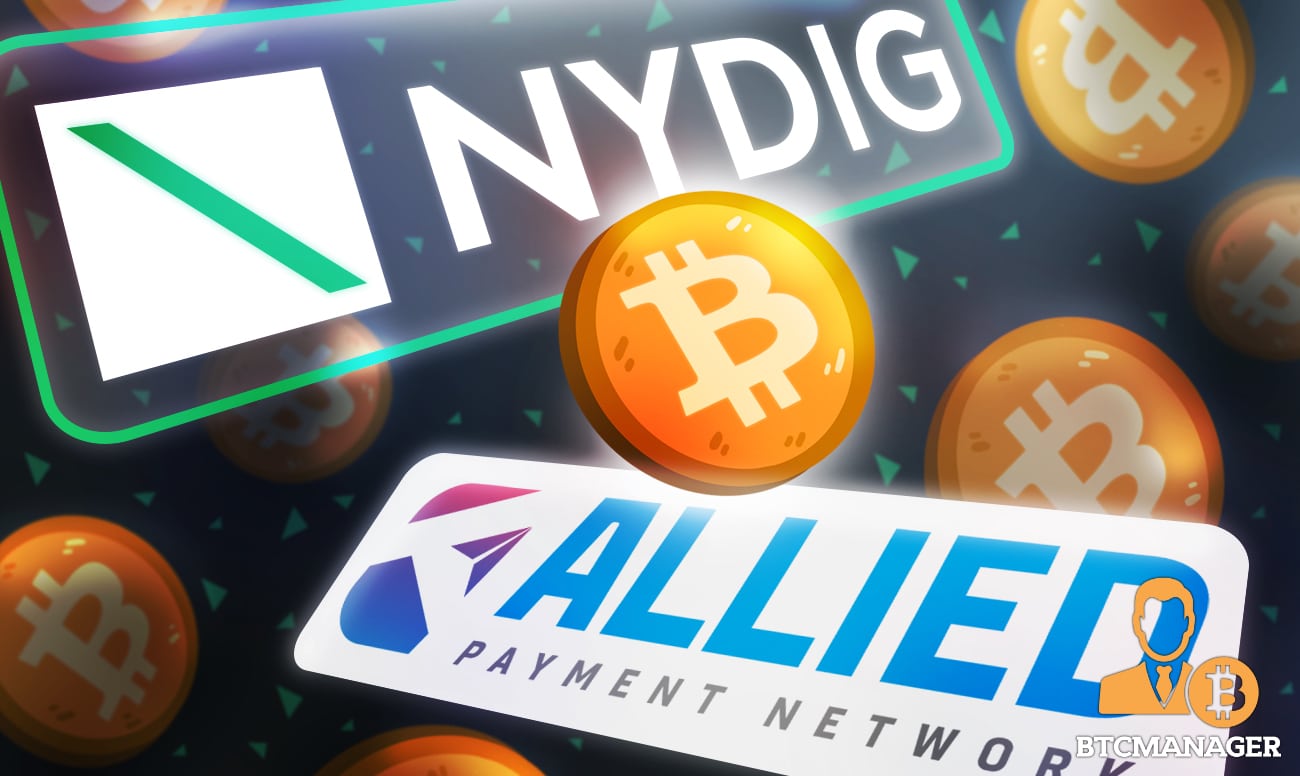 Online and mobile digital payments service provider Allied Payment Network (Allied) has inked a partnership with bitcoin-focused technology and financial services firm NYDIG to allow customers to buy, sell, and trade the premier cryptocurrency.
Enabling Support for Bitcoin
In a press release issued today, Allied announced its partnership with NYDIG will enable financial institutions to offer their customers the ability to trade bitcoin. Notably, this alliance makes Allied the first company in its industry to integrate such a service into its platform.
In addition, the partnership will also see Allied make an allocation to bitcoin for its corporate treasury. This will be facilitated by NYDIG, the release notes.
BREAKING: Allied Payment Network, a digital payment provider, has announced they will put bitcoin on their balance sheet.

Bitcoin is inevitable.

— Pomp 🌪 (@APompliano) July 6, 2021
By partnering with NYDIG, Allied's customers will have seamless access to NYDIG's secure, regulated platform for bitcoin as soon as they log in to the respective financial institution's bill pay platform via online banking or mobile app. Further, the two entities will work together toward achieving additional capabilities such as the ability to make digital payments funded via BTC.
Commenting on the development, Ralph Marcuccilli, Founder and CEO, Allied, noted:
"Allied's primary focus is to make it easier for financial institutions to provide value-based technology that differentiates them in the marketplace, attracts new depositors, retains through high engagement, and generates revenue. Providing access to bitcoin does just that, and is a game-changer for many community institutions that are struggling to compete."
Similar sentiments were echoed by Patrick Sells, Head of Bank Solutions, NYDIG. He said:
"Our partnership with Allied will enable financial institutions to bring bitcoin to their customers in a secure, compliant way. Together with Allied, we are excited to help financial institutions compete and to help consumers get seamless access to Bitcoin via their existing trusted relationships."
Companies Continue to Add Bitcoin to Balance Sheets
A trend debuted by business intelligence solutions provider MicroStrategy, an increasing number of firms the world over are adding cryptocurrencies to their balance sheet for asset diversification purposes.
In similar news, BTCManager reported how Elon Musk's Tesla purchased bitcoin worth $1.5 billion to add to its balance sheet.
At press time, bitcoin trades at #34,197, according to data on CoinGecko.