Altcoin Explorer: Meet IOSToken, the Scalable and Secure Blockchain App Platform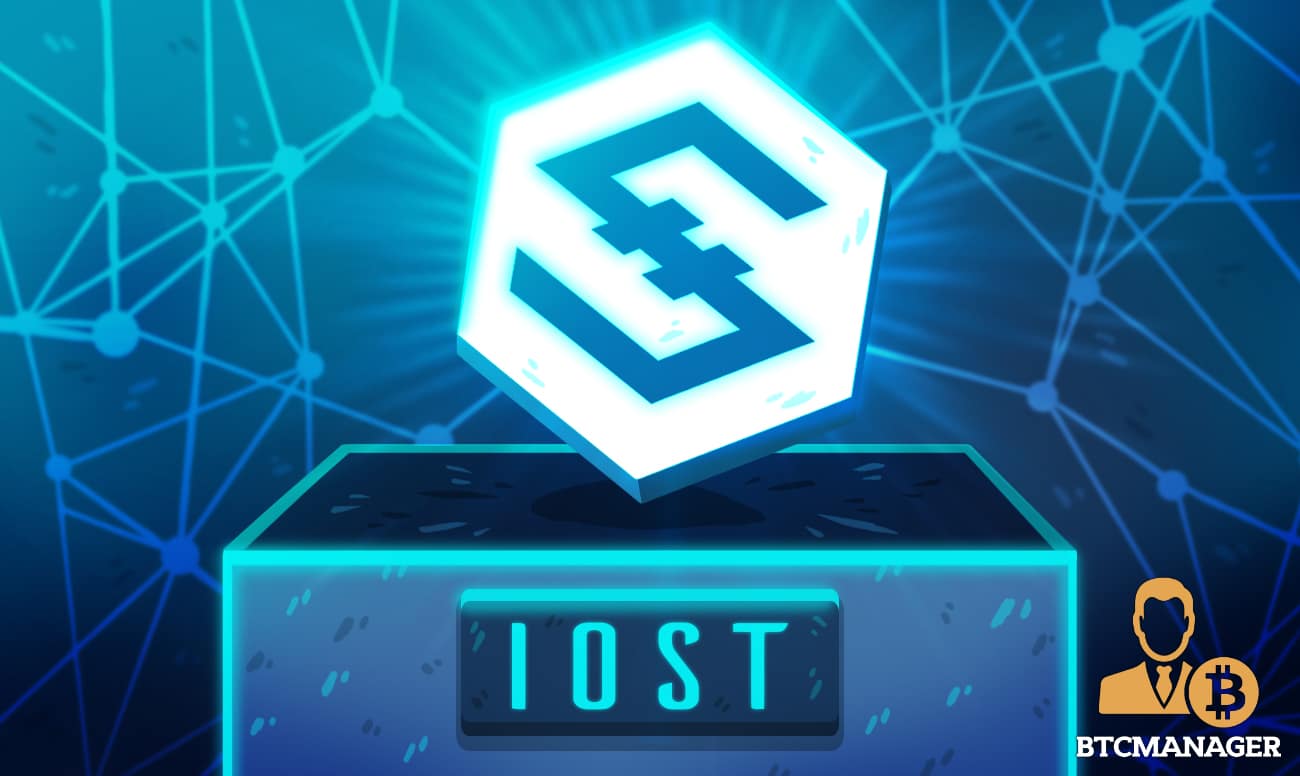 The Internet of Services (IOST) launched its project during one of the most difficult times for the market, the beginning of the 2018 crypto winter. Despite this, IOST was able to fulfill its promises by gaining traction on the market and creating a product that delivers up to 100,000 TPS with scalable and secure infrastructure so that developers can innovate and build.
A Blockchain for the Masses
As we all know, so far, blockchain technology had problems when it comes to satisfying an increasingly large pool of users. The main platforms handle a handful of transactions per second and have yet to find the solution to this obstacle. The Ethereum blockchain, for example, has been running for some time almost at maximum capacity and if companies like Google and Amazon wanted to take advantage of this technology, they certainly could not rely on this solution. At the end of 2017, during the famous crypto bubble that highlighted the limits of existing blockchains, a Chinese project that aimed to address the fundamental scalability challenges faced by blockchain technology was born in order to empower people, services and machines to scale robust. services on a blockchain network.
The name of the project is "Internet of Service" (IOST) and is focused on blockchain applications at an enterprise level. IOST is the token behind the Internet of Services (IOST) which uses a sharding architecture and consensus mechanism that enables processing of up to 100,000 secure transactions per second (TPS). The reason IOST provides large scalability is that it wants to enable developments to deploy large scale DApps that have the ability to support massive numbers of users – services like Facebook and Amazon.
The Foundations of IOST
To achieve this level of scalability, IOST has created a new unique consensus algorithm that eliminates the need for Proof of Work (PoW) and uses an approach similar to that of Proof of Stake (PoS). IOST created the Proof of Believability (PoB), a mechanism that allows reaching consensus through IOST token balance, repo-based token balance, network contributions, and user behaviors. A faster grade Byzantine Fault Tolerance mechanism, Atomix Commit protocol, microstate blocks, and an efficient distributed sharding protocol, all of them make sure that the transactions are lightning-fast, consistent and safeguarded while processing power, reducing storage and configuration costs for validators. Let's see them in detail.
In order to increase scalability IOST implemented the aforementioned efficient distributed sharding protocol. This technology helps improve scalability by dividing the IOST network into subspaces using a methodology free of systematic errors. This is a great advantage especially for commercial enterprises because it translates into the ability to process tens of thousands of transactions in just one second. Most companies envy this level of speed and ability, as it would translate into more work in no time. The last two elements that make IOST unique among blockchain platforms are Atomix and Hyper Universe Distributed System (HUDS). The latter is a reliable distributed storage and subscription mechanism on P2P networks while the first is a fast commit grade protocol that helps implement consistency between cross-shard transactions.
2019: MainNet Launch, Staking, and Partnerships
Initially launched on the Ethereum Blockchain as ERC-20, IOST passed the MainNet on February 25, 2019, making it the fourth usable public chain platform besides Ethereum, EOS, and Tron. The launch had been very positively received and IOST was already counting the participation of 150 enterprises, including CoinGecko and Huobi, to develop the wallets, DEXs and other smart contract infrastructure for the new platform. After the launch of MainNet, the development of IOST continued undaunted. The leading distributed ledger technology has introduced a staking mechanism within its platform which has also recently been improved to better satisfy the needs of its users.
The new version makes it possible for IOST on-chain voters to "unstake" their tokens within just three days, rather than the usual seven days, thereby giving voters more flexibility while also allowing them to earn higher rewards. IOST staking allows users to receive an 11 percent annual reward with a minimum of 1000 IOST staked. For the average user, the best way to stake IOST is by voting for one of the Producers (Servi Nodes) in the Network. Then, 50 percent of all Block and Ecosystem Bonus Rewards are shared with voters. The Voting is easily done via the IOST Biss Dashboard. These strategic choices have allowed IOST to attract more than 400 partner nodes from about 20 nations as well as the interest of multinationals including the e-commerce giant Amazon, which supports the IOST blockchain through its Amazon Web Service marketplace and recently decided to give IOST greater visibility through an interview which will be published by Amazon China.
In addition to Amazon, IOST has on-boarded more than 50 dApps and has facilitated the creation of over 100 tokens and 550 smart contracts on its blockchain. Considering that these numbers have been reached in less than a year and the development of IOST continues, we expect these figures will continue to rise.
One of the reasons IOST has managed to attract the interest of all these projects is given by the incentives given by the IOST Foundation to develop on IOST. In particular, the partnership with the Institute of Blockchain in Singapore has made it possible to organize free coding training events to benefit potential developers who wish to learn to code on IOST. IOST Champ- an online educational tool was also launched by IOST Node BlockDevsAsia to supercharge the on-boarding of developers on IOST and makes use of blockchain technology this year.
At the moment IOST has a great influence and reputation on the Chinese territory, so much so that it was the first project invited by the national television CGTV- China's National TVCGTV- China's National TV. This was followed by IOST being featured on multiple national publications & news agencies such as people.cn & Xinhua. This reputation has allowed him to build partnerships also at the government level with for example Enterprise Singapore, Infocomm Media Development Authority (IMDA), EHang and the Civil Aviation Administration of China (CAAC).
Upcoming AMA
For those of you interested in knowing more about the project, the IOST team has a surprise in store for you.
On April 16, 2020, GMT+8, IOST Co-Founder Terrence Wang will be holding an AMA on IOST's official Telegram group to interact and engage with the project's universe. Interested personnel looking to ask questions can fill out this form before April 9, 2020, GMT+8.
https://twitter.com/terrence_iost/status/1247192520569782283?s=20
Conclusion
IOST is considered highly entrepreneurial. It offers solutions to the problems that large companies with an equally large customer base face daily. It appears to target primarily service-oriented businesses and in its White Paper indicates that: "IOST is a new generation blockchain technology that provides the network infrastructure to support a service-oriented ecosystem."
Its token, IOST, has a still fairly low market capitalization of around $ 34 million. Considering the high visibility it is gaining together with the performance that the network can offer, it is a very underestimated value that could present large margins for growth. The token is available on various platforms including Huobi, Binance, MXCe OKEx with volumes on average above $ 30 million over 24 hours. IOST has achieved multiple significant milestones. For 2020, IOST priority continues to be growing the ecosystem & community exponentially. IOST will bring in more strategic partnerships & initiatives to build on its early success and introduce more real-world use applications for blockchain to the wider public.