IOST Becomes First Blockchain Project Advertised by Amazon AWS China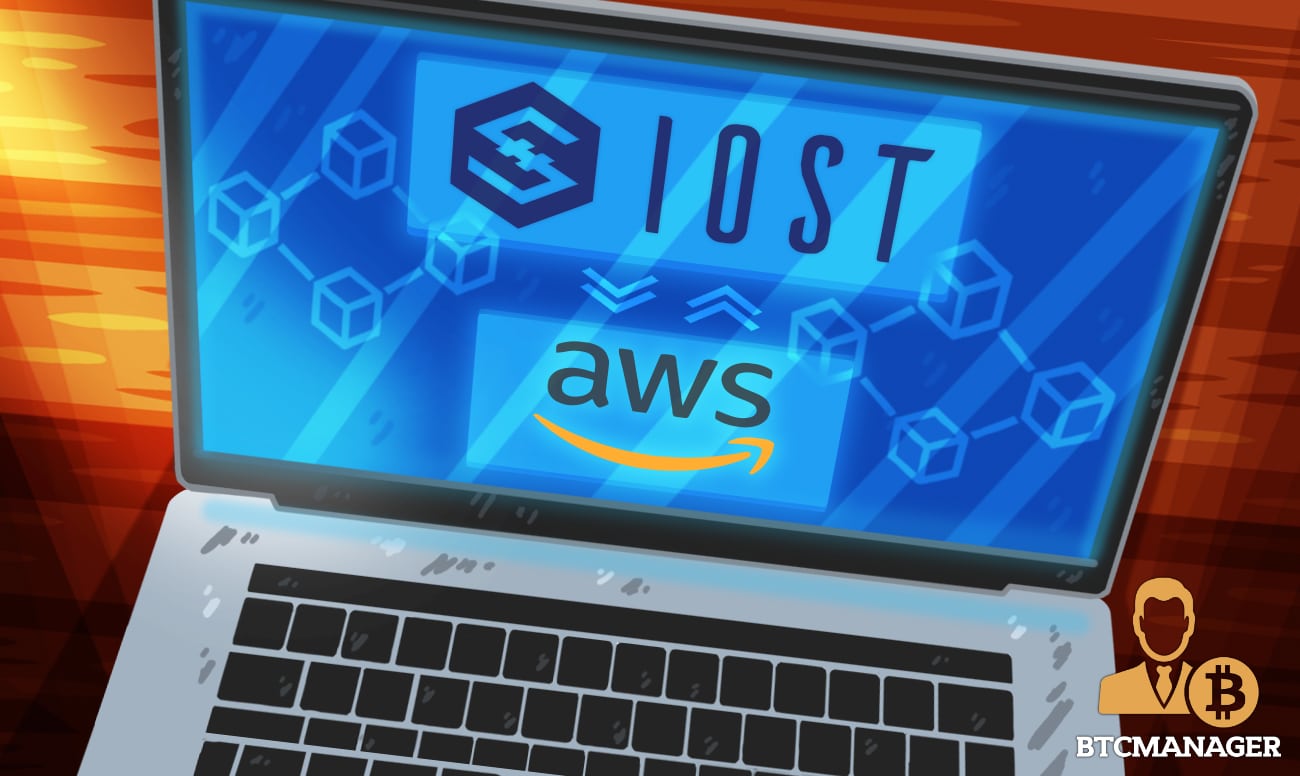 IOST's Blockchain as a Service (BaaS) platform announced on March 20, 2020, that it has strengthened its relationship with AWS China, the global leading cloud computing platform. 
Amazon Sponsors IOST
IOST, a China-based enterprise-level blockchain system, had already announced its launch on the Amazon Web Service (AWS) marketplace last year. The news had been received very positively by the community and represented an important step in the development of IOST. Thanks to this collaboration, developers can easily deploy a blockchain infrastructure with dev tools to develop dApps, projects and test out IOST's high-speed infrastructure with just one click.
A year after the launch of this initiative, IOST has revealed that it will further strengthen its relationships with AWS China with the aim of implementing its cloud development strategy & push forward its compliance process.
As a sign of this new partnership, Amazon has decided to give IOST greater visibility through the first interview that AWS China does on a blockchain project. The interviewee in question will be Terry Wang, one of the co-founders of IOST. In addition, IOST gains considerable exposure by being the first blockchain project advertised in the AWS Cloud Computing WeChat account and being the first blockchain project displayed on the AWS China website.
Strengthening this link with AMS is an excellent signal for the development of IOST. According to the announcement, AWS Marketplace will encourage other projects to become familiar and comfortable with the blockchain's technology, allowing them to explore and even incorporate blockchain solutions through an easy-to-understand user interface (UI), while also making the project more accessible to businesses, which are IOST's target audience.
An Impressive Journey
IOST began its journey on a very special day on December 31, 2017, the day on which its whitepaper was released. It envisioned a next-generation blockchain that is more scalable, as secure and more importantly, as decentralized as current leading blockchains at the time. To succeed in this difficult task, IOST had introduced an innovative consensus method that could overcome the limits encountered by the first and second-generation blockchains.
IOST uses something called Proof-of-Believability (PoB). And although it was launched at the beginning of the crypto winter, the team never let itself be discouraged by market situations and continued to proceed with regular development until the launch of the Mainnet in February 2019.
From then on, IOST has been able to create a sustainable ecosystem and become one of the biggest successful projects in Asia. Although its adoption is not yet at the same level as Ethereum (in advantage due to the launch timing) IOST is providing a real-world working solution to the scalability trilemma and attracting more and more developers to develop on the network.
As discussed on BTCManager recently, the project has also made its contribution in the fight against coronavirus thanks to blockchain solution named "Charity Information Disclosure Platform," which aims to foster transparency and accountability in the processes of charity organizations