Amazon Bags Patents Related to Cryptography and DLT Data Storage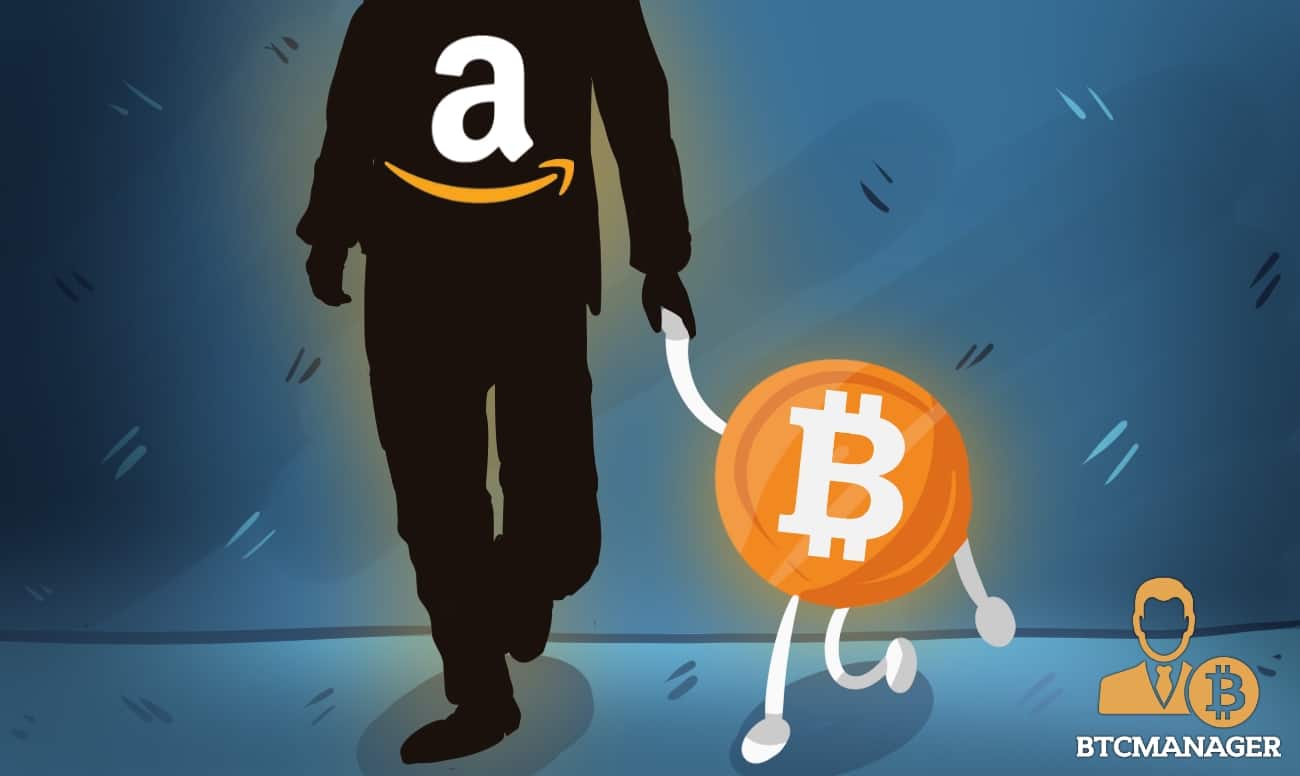 According to the U.S. Patent and Trademark Office, the Jeff Bezos-led Amazon has won two patents related to cryptography and leveraging the DLT storage functionality. The two patents were published online, November 13, 2018.
First Patent Suggests Own Tweaks to Merkle Tree Structure
The first patent document, filed on April 5, 2018, talks about protection of digital signatures while delegating signature authority from a central entity to the various subordinates that are authorized to sign on its behalf.     
This delegation of signature authority loosely follows the "Merkle Tree" structure, a binary data structure which uses hashes from the bottom up. The Merkle Tree data structure plays a pivotal role in the blockchain technology mechanism, as it facilitates easy and efficient verification of a large amount of data.
According to an educational publication named Brilliant:
"Merkle trees are used in distributed systems for efficient data verification. They are efficient because they use hashes instead of full files. Hashes are ways of encoding files that are much smaller than the actual file itself. Currently, their main uses are in peer-to-peer networks such as Tor, Bitcoin, and Git."
Hence, in simpler terms, Merkle Trees could be thought of as Winrar of the blockchain, the only difference being that the binary data structure encrypts the actual file to reduce its size, instead of compressing it.   
Per the patent published by Amazon, the e-commerce behemoth has proposed a Merkle Tree-structured encrypted mechanism which aims to overcome the daunting problem of delegation of signing authority from a central body to its subordinates that can sign for it.
The patent filing reads in part:
"The signature authority provides a key-distribution service that distributes blocks of cryptographic keys to authorized signing delegates. An authorized signing delegate contacts the key-distribution service and requests a block of cryptographic keys."
Second Patent Looks to Better Data Storage Systems
Amazon's second patent filing titled "Techniques for extending grids in data storage systems" was first filed on December 17, 2015. The patent talks about grid extension in blockchain "by converting null shards into data or derived shards, on a row-by-row basis, and regenerating or re-deriving additional shards as necessary."
Amazon has been one of the leaders about crypto and DLT-specific patents.
BTCManager reported on April 23, 2018, how the company won a patent which grants them the authority to set up a streaming data marketplace, allowing the users to view cryptocurrency transactions in real time.