Amber Lounge Collaborates With SO-COL to Introduce NFT-based Membership Cards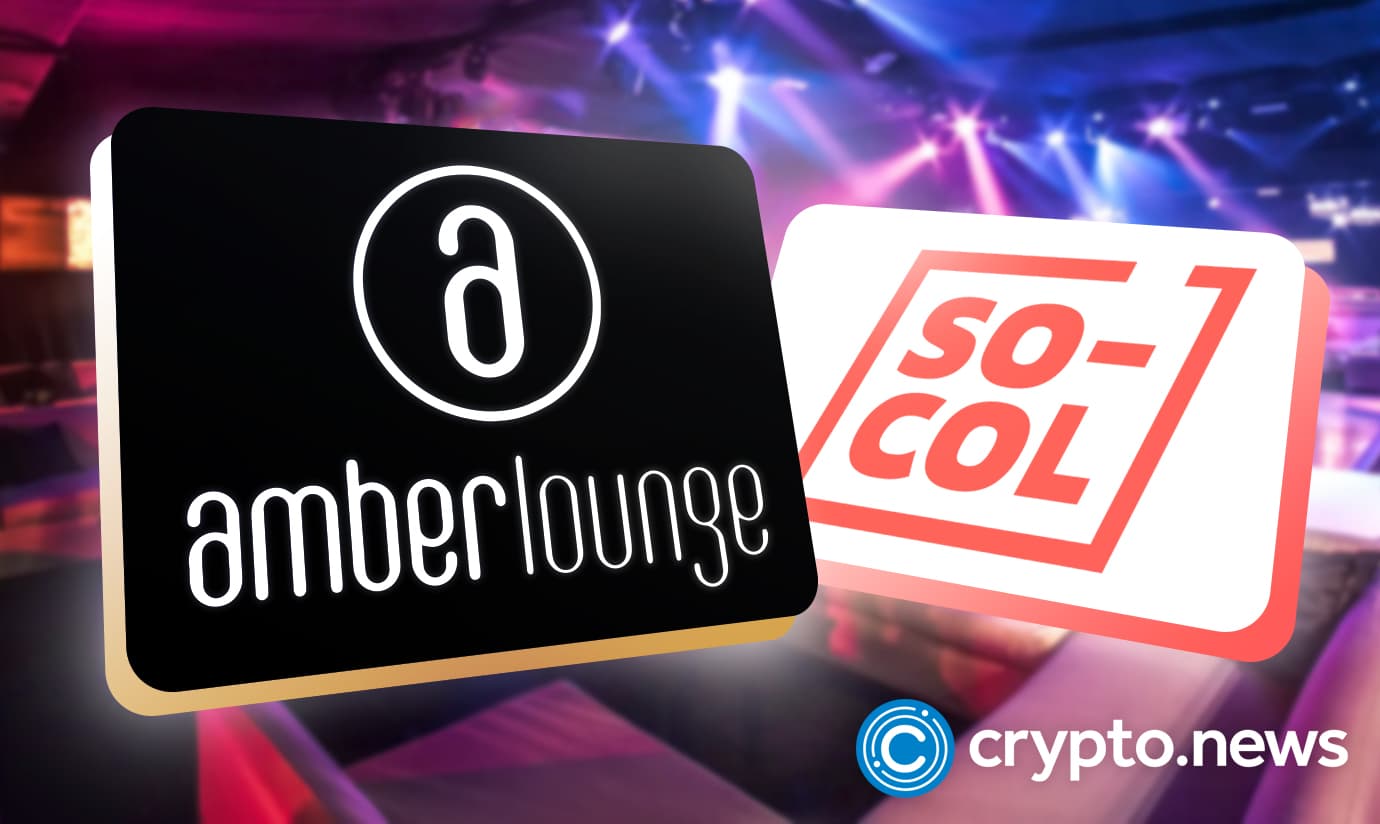 Amber Lounge, a famous F1 After Party worldwide, is introducing a premium NFT-based VIP membership with a web3 firm, SO-COL. Holders of this NFT will have special access to Amber Lounges at Qatar's FIFA World Cup, the F1 Grand Prix, and other special events.
Amber Lounge Events Feature Popular Celebrities
Amber Lounge, a premium party hoster, is set to launch 2,000 NFT-based membership cards for sale. These NFTs will grant the buyers lifetime access to various Amber Lounge global VIP and Pop-Up events.
Usually, influential individuals and people of high net worth, like celebrities and billionaires, attend such events. For this new project, Amber Lounge will partner with SO-COL.
SO-COL is a web3 firm created by Irene Zhao. Meanwhile, several celebrities have attended Amber Lounge's past events.
They include Lewis Hamilton, Richard Branson, Kim Kardashian, Justin Bieber, Naomi Campbell, Pamela Anderson, and Gordan Ramsay. This year, several web3 founders are attending the Token2049 in Singapore.
These web3 founders would also be present at Amber Lounge's event at the Singapore Grand Prix.
Since Amber Lounge's launch in 2003, the luxury part host has hosted several luxurious and exclusive after-parties across the globe. Among them is their events after F1 circuits, which it held in various locations like Shanghai, Monaco, Abu Dhabi, Singapore, and Monaco.
Amber Lounge to Launch 2000 Shark NFT Membership
These dusk-till-dawn after parties usually feature a party with popular DJs. This year, the company will offer 2000 lifetime NFT-based club memberships at the Singapore Grand Prix.
According to reports, the NFTs, dubbed shark membership, will be launched for minting at the Grand Prix. These NFTs will allow owners long-time access to all global events hosted by Amber Lounge.
The company plans to launch a Whale Membership NFT with more privileges in the coming months. Also, Amber Lounge has invited popular web3 and web2 KOLs to join its membership program.
Furthermore, Amber Lounge has shareholders such as the principals of the investment firm Catcha Group, Cher Ng (co-founder of Kuala Lumpur and CEO of Amber Lounge), and Jeanette Tan, the company's Managing Director (who launched "The Box" in Asia).
Another company shareholder is Calvin Cheng, a former Parliamentarian in Singapore. Cheng recently launched an NFT investment firm that has received a VASP license in Dubai.
Web3 Has Great Application in Membership Programs – Cheng
According to Cheng, web3 has huge potential and application in membership programs. Also, the market for trading memberships-on-the-blockchain cards is fast growing.
He added that Amber Lounge membership would grant holders access to celebrities and football stars at the World Cup. Meanwhile, the NFTs are compatible with Web3 wallets and have a user-friendly interface.
It also supports account login using Facebook or Google and has a credit card payment option. The aim is to make it accessible to various users.
Irene Zhao, SO-COL's co-founder, sold her phones as NFTs earlier this year. Within ten days, Zhao generated over S$7.5 million from the sales. According to Zhao, the company is happy to collaborate with Amber Lounge on its new project.