AMF Condemns Keplerk's Plans to Sell Bitcoins via French Tobacco Shops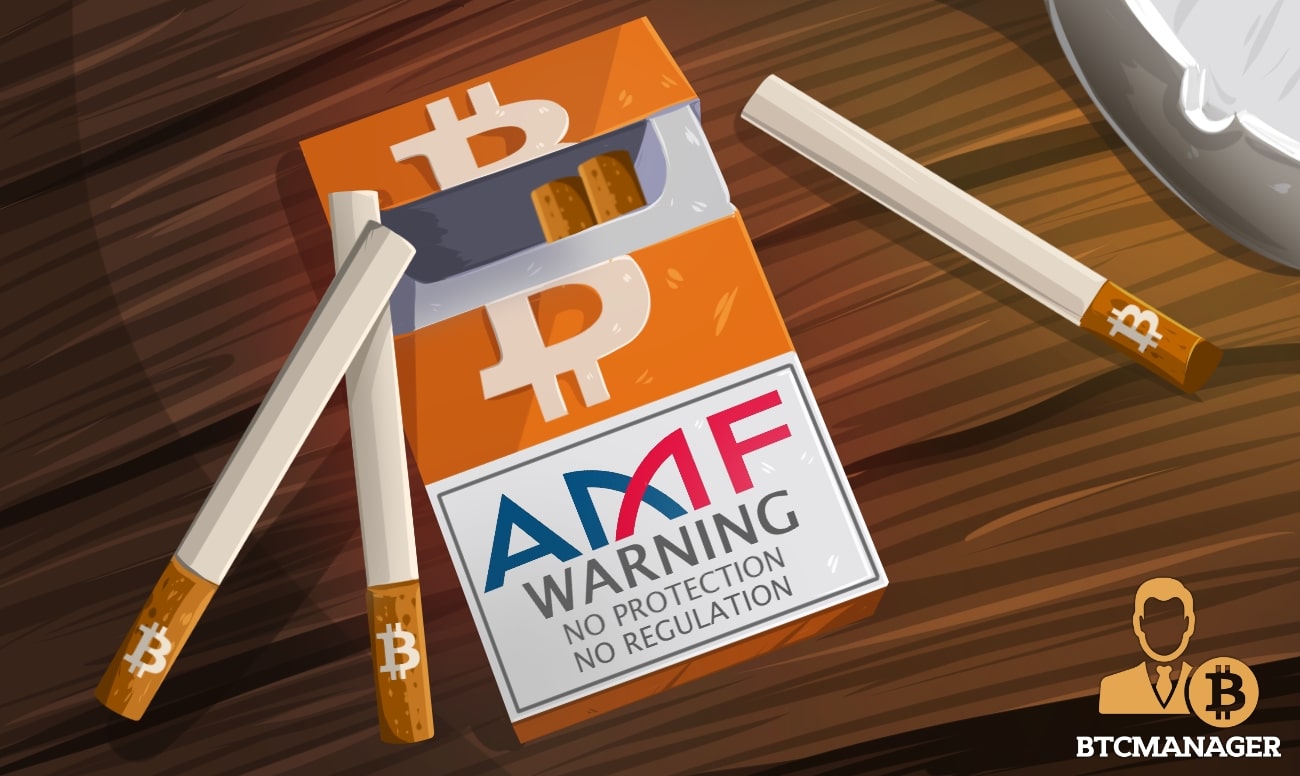 The nation's financial regulators have criticized Keplerk, a France-based financial technology (fintech) company, the Autorite des Marches Financiers (AMF)  for allying with tobacco retailers in the country to enable them to sell bitcoin to clients through its bitcoin vouchers beginning from January 2019, according to a Finance Magnates report  on November 26, 2018.
Keplerk in AMF Hot Waters
As reported by BTCManager on November 23, 2018, Keplerk announced its collaboration with French tobacco retail shops to make it possible for the outlets to sell bitcoin and ether to their clients through vouchers from early next year.
However, barely a week after announcing the innovative move, Keplerk has reportedly been sharply criticized by the AMF.
Per sources close to the matter, the French financial regulator has said in a statement that Keplerk is an unregulated entity and as such would not be able to offer customers enough protection.
"PAYSAFEBIT SASU, which has a capital of 50,000 euros ($57,000), operating with the trade name KEPLERK, which is neither approved by a French nor a foreign authority, is not likely to provide any form of customer protection," stated AMF, adding "KEPLERK must not be confused with companies approved in France such as Kepler capital markets as they have no connection whatsoever."
Bitcoin Not Suitable for Retail Investors?
While Keplerk's strategic partnership with French tobacconists may be seen as a forward-thinking maneuver by cryptocurrency enthusiasts as the move, if successful, would have given hodlers a somewhat hassle-free way of quickly buying bitcoin and ether, the region's financial watchdog sees it quite differently.
Citing the seemingly volatile nature of bitcoin and other digital assets, the AMF has reportedly declared that the burgeoning digital assets class is only meant for institutional investors, high net worth individuals and financial experts, and not for "unsophisticated private investors."
Although blockchain-based virtual currencies are not outrightly banned in France as obtainable in a few crypto-unfriendly jurisdictions like China and some others, it's worth noting that the AMF and other French financial heavyweights have always taken a strict stance towards digital assets.
Earlier in January 2018, BTCManager informed that the French Finance Minister Bruno Le Maire had called for the creation of new guidelines and a more robust regulatory framework for the country's digital currency ecosystem to deter terrorists and money launderers from using cryptoassets in aiding their crime.