Amsterdam Airport Introduces Bitcoin ATM to Increase Cryptocurrency Adoption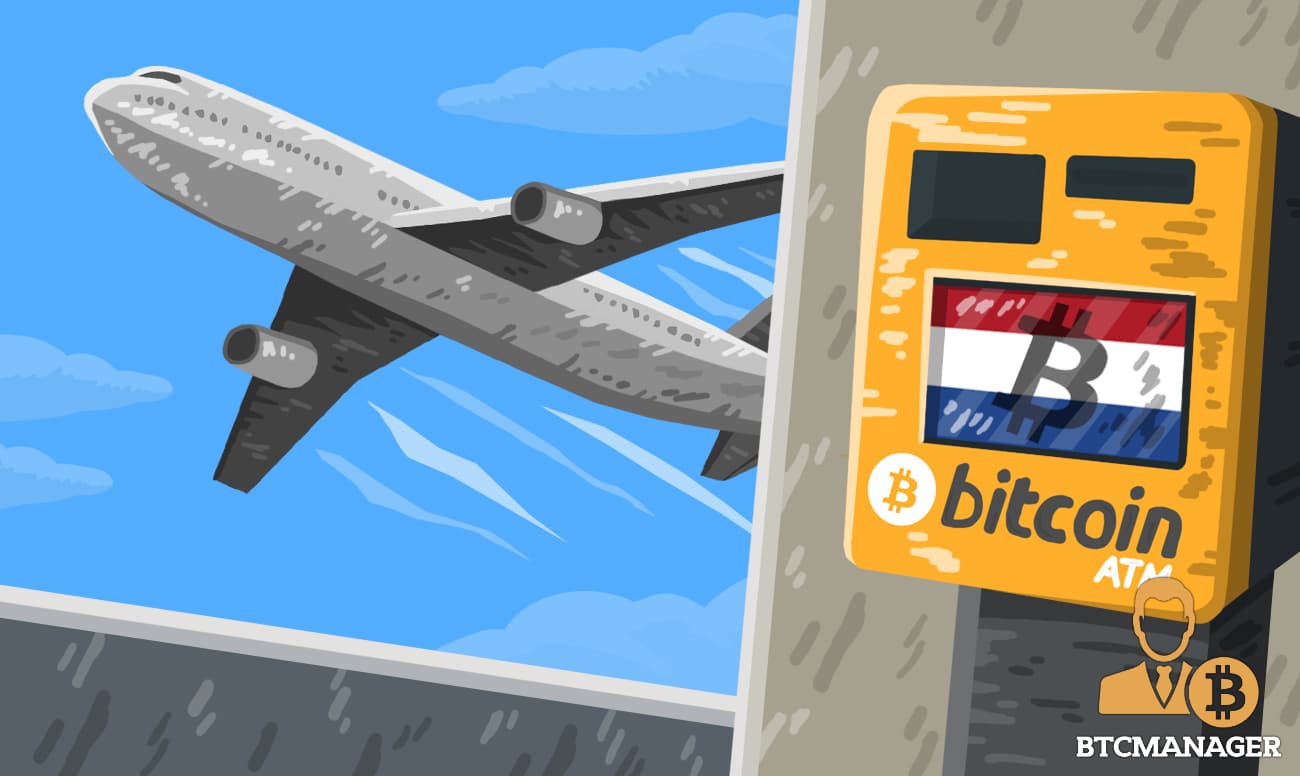 Travelers to Amsterdam Schiphol Airport can now exchange "loose change" for bitcoin at the end of their trip.
Bitcoin ATM
Schiphol Airport authorities announced on June 20, 2018, the installation of a "Bitcoin ATM" to allows travelers to convert the euro to ether (ETH) and bitcoin (BTC).
The ATM will be present at the premises until January 2019 as part of a six-month trial to help authorities assess demand for cryptocurrency exchange services. In a  statement, Schiphol noted the ATM is first such airport service in the European region.
Tanja Dik, director of Consumer Products and Services at Schiphol, said in the announcement:
"Schiphol is constantly looking for ways to innovate and provide optimum service to passengers. With the Bitcoin ATM, we hope to provide a useful service to passengers by allowing them to easily exchange 'local' euros for the 'global' cryptocurrencies Bitcoin and Ethereum. That can be beneficial if, for instance, it's not possible to spend euros in their home country."
For travelers – the Bitcoin ATM is present in Arrival Hall 2 and is accessible from Departure Halls 1 and 2, and the Schiphol Plaza.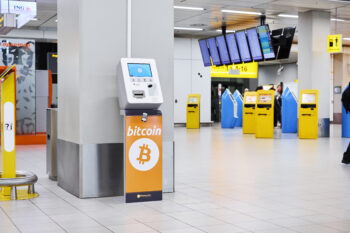 (Source: Schiphol)
Bitcoin ATMs Drive Adoption
A dutch cryptocurrency payments processor, ByeleX Data Solutions BV, has partnered with Schipol authorities to develop the ATM, presumably to drive cryptocurrency adoption and usage.
While Amsterdam can now boast of being Europe's first airport to offer such a service, the world's first airport to introduce cryptocurrency payments is Brisbane Airport, in January 2018.
The ease-of-accessibility of cryptocurrencies may prove to be a stellar driving force contributing to their widespread adoption.
Apart from ATMs, cryptocurrency debit cards are on the rise as well. They serve as the mobile equivalent of a cryptocurrency wallet, and with businesses accepting virtual currencies increasing rapidly, the demand is primed to speed up.
Companies such as Wirex claim to offer multi-currency crypto-fiat accounts, in addition to rolling out their contactless card services to Asia in 2018. 
The idea of cryptocurrency debit cards is a viable means of adoption for users as they allow people to purchase everyday items. To supersede traditional banking systems, Wirex offers a full financial dashboard that allows users to exercise authority over their money and conduct worldwide transfers for free. 
With debit card developments and Airports exchanging cryptocurrencies, the tourism industry stands to be significantly benefited from the digital asset industry. As one man proved in 2016, traveling the world using just cryptocurrencies is not as far-fetched as many would think.