Analysts: On-chain Data shows Ethereum is "Undervalued"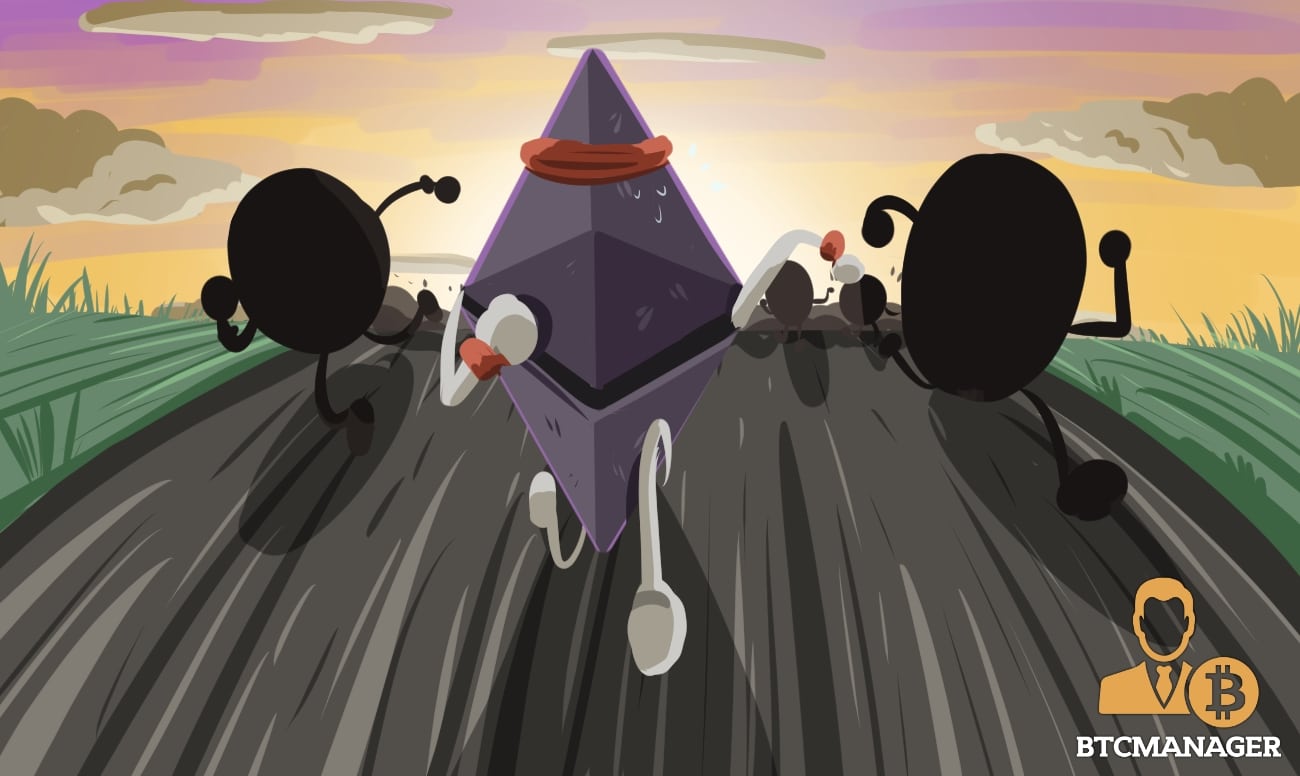 Ethereum's having an envious year. The blockchain for all blockchains is seeing advancements in DeFi, institutional investments, and even government interest. With such massive potential, analysts say the protocol is vastly undervalued – especially if on-chain data is considered. 
Four Metrics Prove Potential
German research firm BlockFyre notes Ethereum is "seriously undervalued." The firm tapped into on-chain metrics by Santiment for some of its conclusions, noting major progress in some important areas. 
The analysis revealed four key metrics; gas usage, developer activity, miner balances, and "average age" of invested dollars make a positive trend for Ethereum. In all, the factors mean the network is undervalued by traders and crypto-investors, indicating a surge could be incoming. 
As noted via a series of tweets, BlockFyre said gas usage forms the "strongest" indication of Ethereum's on-chain activity, with the factor making an "all-time high" on May 23. Gas is used when users interact with the Ethereum network, with higher values meaning more users are accessing dApps, non-fungible tokens, or even using ETH to trade on decentralized exchanges like Compound or Khyber Network. More usage creates more demand, which in turn, creates a scenario for higher ETH prices. 

(Source: BlockFyre)
Miner balances of ETH have doubled since 2018, notes the firm. The value means miners are more incentivized to store ETH than spend/cash out. Ethereum's upcoming "Serenity" upgrade can provide an explanation in this regard. The network is shifting to a Proof-of-Stake consensus mechanism than the existing Proof-of-Work. 
Users who stake upwards of 32 ETH can launch their validator nodes, that over time, payout interest of up to 9 percent. Such rates triumph over traditional revenue-generating avenues, and miners storing large amounts of ETH is a positive sign for its long-term price. 
The average age of invested dollars in Ethereum and the balance of ETH held by miners are also marking new highs after bottoming out during the 2018 bubble. The below graphic shows:

(Source: BlockFyre)
Speaking of the insights to Decrypt, Blockfyre co-founder Simon Dedic revealed:
"It's really interesting that both miners and investors have been holding ETH since 2018. It seems like a majority agree that these prices are just not worth selling ETH." 
He believes a major factor contributing to ETH's price plunge in 2018 was the result of "ICO projects selling large amounts of ETH to secure capital in dollars while building their products."
BlockFyre concluded:
https://twitter.com/blockfyre/status/1265252772611526657