Analysts: Ethereum and Litecoin can rally if they break these levels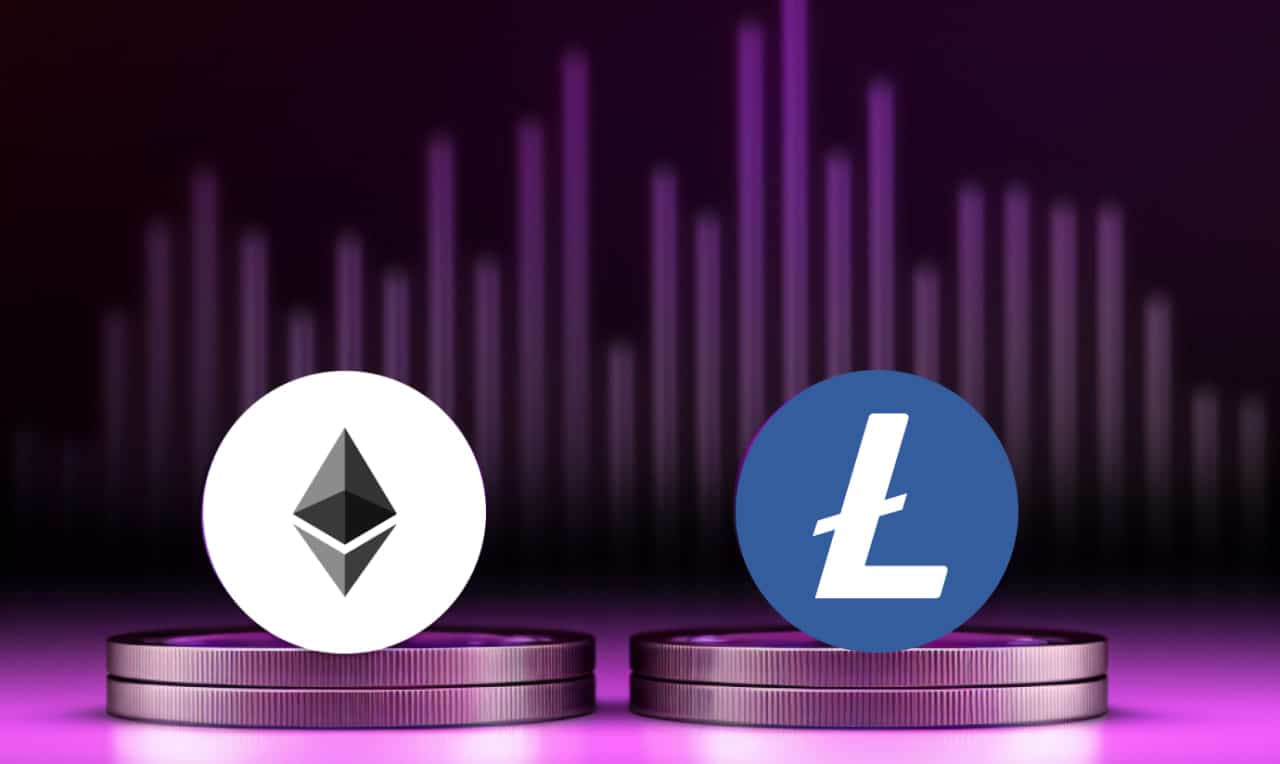 The crypto market currently wrestles with a blend of optimism and fear, with the Fear & Greed Index teetering at 46, indicative of the prevailing apprehension among investors. This underlines the delicate balance between potential gains and unexpected market plunges, allowing a fresh perspective on the standing of Ethereum (ETH) and Litecoin (LTC). As the crypto community waits for directions, Grimace (GRIMACE) is on focus.
Ethereum: scaling peaks or trudging troughs?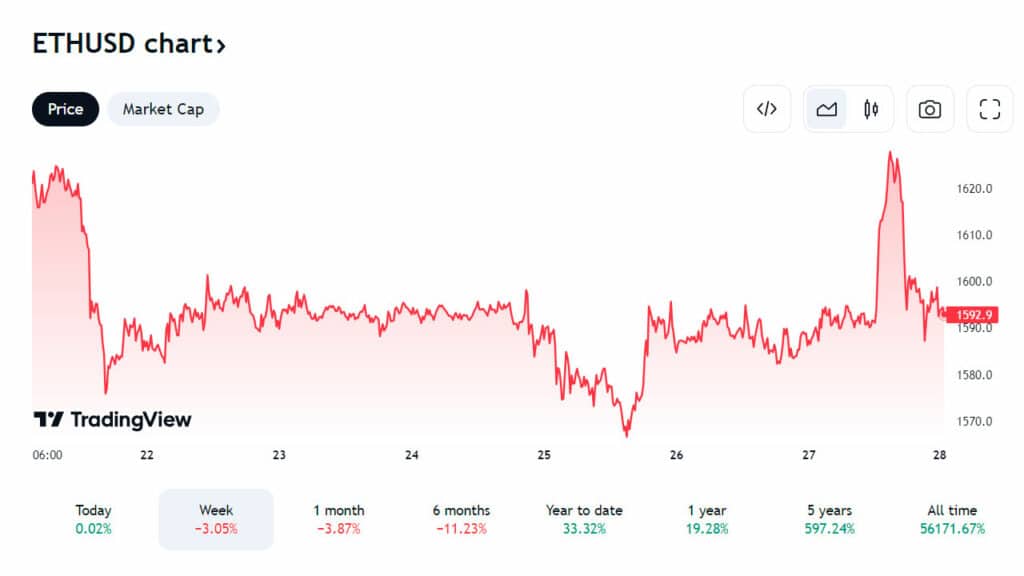 Ethereum is volatile, with its edge in smart contracts keeping it afloat amidst market turmoil.
The uncertainty around its stability and fluctuating market cap may present a mixed bag of possibilities and challenges, beckoning investors to carefully assess the market trends and even make judicious investments.
Ethereum price analysis
At press time, Ethereum is trading at $1,604, just above the 1-month low of $1,533.
The continuous oscillation has created an air of ambiguity.
Still, it is crucial to monitor how prices react at around $1,679 and $1,681 zone, critical turning points that could dictate its future trajectory.
Ethereum price forecast
If Ethereum breaks above immediate resistance levels, momentum could propel it beyond its 1-month high of $1,742.
It's conceivable that strategic innovations and partnerships could drive Ethereum to new heights.
Conversely, if prices continue to waver, forcing prices below support, the coin could tumble further, testing its resilience and market trust.
Is Litecoin mapping the unchartered or losing the way?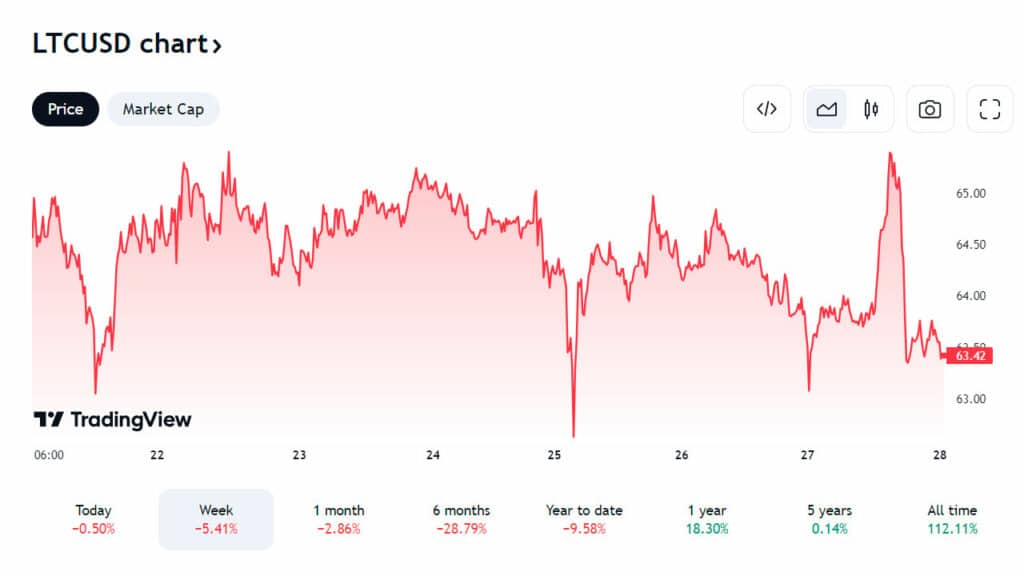 Litecoin, known as "silver to Bitcoin's gold," has complex price action.
Overall, the coin is at a precarious position, making its somewhat uncertain to predict in the current market scenario.
Litecoin price analysis
Litecoin is trading at around $63.33, capped between $70.59 and $57.77, and consolidating.
The pivotal point for its performance lies at $64.067.
How Litecoin behaves at this level could affect investor sentiment and future investments.
Therefore, anyone interested in Litecoin should closely monitor its movements in this range.
Litecoin price forecast
Litecoin's future path is a mixture of optimism shrouded in layers of market challenges. Its constant interaction with key market points could either take it to new heights or entangle it in the nets of the market downturn.
On the positive side, LTC has the potential to reach new pinnacles driven by technological advancements and strategic alliances.
On a pessimistic note, unforeseen market setbacks and technological challenges could overshadow its potential.
Exploring Grimace: a crypto project set for growth?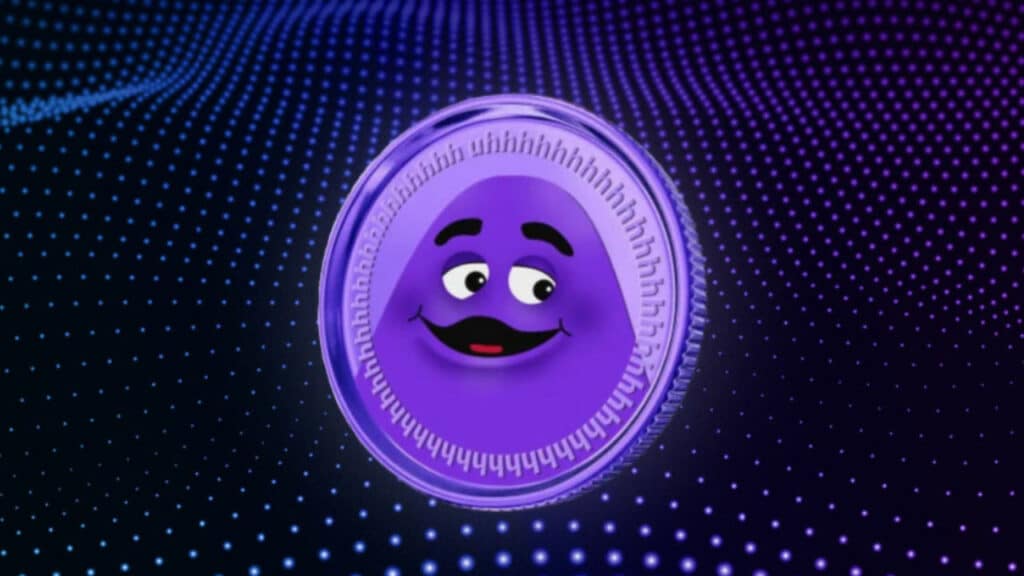 GRIMACE debuted on Dogechain (DOG-20) in April 2023, sparked by a brief social media exchange. McDonald's promised to accept Elon Musk's crypto payment when his company would embrace the then-fictional GRIMACECOIN. The community rallied behind this meme-driven concept, driving prices higher.
The initial success foreshadowed the overall trajectory.
By May 2023, 90% of all DOG-20 transactions were GRIMACE's.
The following month, it was listed on a crypto exchange, achieving a daily trading volume peak of $60,000,000.
A week later it was listed on another exchange, outperforming other coins, including ChainGPT, Arbitrum, and Bitcoin.
Future beacons
At this point, industry experts expect Grimace to reach $1,000 by the end of 2023.
Factors fueling growth include a dynamic roadmap, significant spending on marketing and development, and the adoption of web3. With this, analysts say a 2,100% return is no longer appears far-fetched
Concluding thoughts
Crypto teems with possibilities and risks, with Ethereum and Litecoin oscillating between stability and volatility. While Ethereum is moving between innovations and market pressures, Litecoin is trying to cement its place as a viable alternative in the crypto universe. Both coins, though seasoned, are in a perpetual state of evolution, adapting to market demands and technological advancements to uphold their market positions.
In contrast, Grimace has a potential to soar to $1,000 by year-end. Its rapid ascent isn't a result of hype; it's backed by a vibrant, evolving ecosystem.
Disclosure: This content is provided by a third party. crypto.news does not endorse any product mentioned on this page. Users must do their own research before taking any actions related to the company.