Ripple, Dogecoin, and Grimace: exploring growth prospects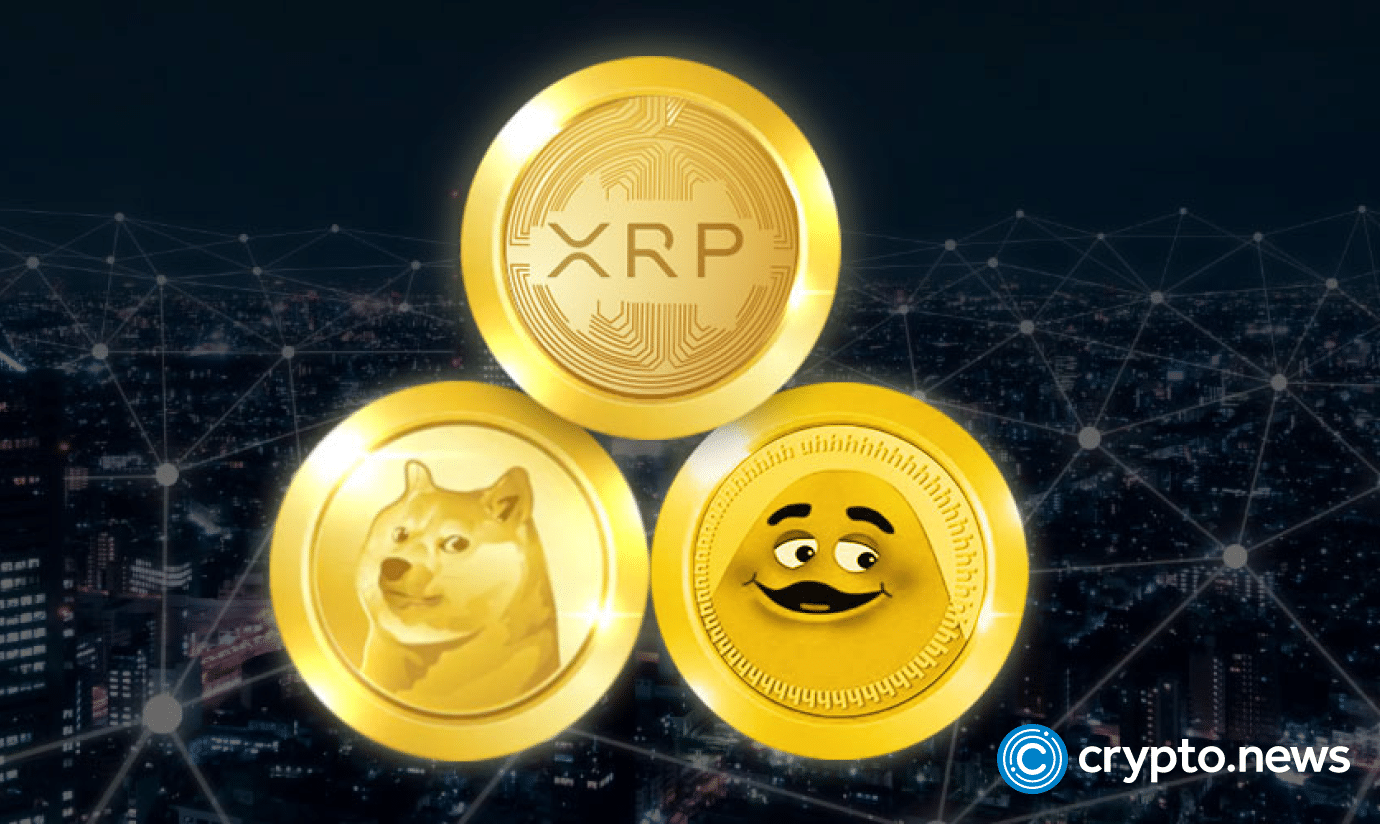 Despite depressed market conditions, some cryptocurrencies are resilient. Analysts are confident that the market will recover, lifting some tokens. XRP and Dogecoin (DOGE) were among the top gainers before the current market downturn, and analysts are still optimistic about their potential.
Meanwhile, Grimace (GRIMACE) is actively being examined after surging 18x in less than two weeks. Early adopters saw it skyrocket from $4.8 to $87 and analysts maintain a bullish outlook on the project.
Will XRP prices recover?
XRP prices have been turbulent primarily due to legal issues with the United States Securities and Exchange Commission (SEC). The coin will likely rebound after securing a favorable judgment in July.
However, there's still a possibility of even the positive legal outcome having a negative impact on price. In addition to SEC lawsuits, uncertainty with long-term plans with institutional investors could undermine even the sharpest boost.
Though cautious, some bullish analysts list XRP as one of the top three coins that will lead the market. They hope it does have another ace up its sleeve that could add fuel to its recovery.
Dogecoin: another rally incoming?
Dogecoin remains the most popular meme coin, and DOGE, its native currency, could post more gains in the next bull run. As always, investors should remain extremely wary of purchasing meme-related coins with a proven track record of abrupt reversals, no matter how steep the rally in price.
While DOGE has underperformed recently, its position as a leading crypto has never been threatened. That might change in the future, but it's almost impossible to predict the timing. What's certain is that DOGE investors have to have high risk tolerance to invest in this volatile yet popular crypto coin.
Grimace price rally: investors ready for another surge?
Grimace has been trending since its launch.
Inspired by an exchange between Elon Musk and McDonald's, the meme coin started as a joke but has since grown, registering $60 million in average daily trading volume.
As aforementioned, the GRIMACE surge benefited early adopters who saw their initial investment grow almost 20-fold.
At its peak in May, the platform recorded nearly 60K on-chain transactions and is presently one of the fastest-growing coins on Bitget.
Investors are bullish and predict the token to reach $1,000 by the end of the year. That works out to a similar 18% gain for adopters who acquire the currency today.
Looking ahead
Even in times of uncertainty, taking profits from the crypto market is possible. Investors need to pick the right coins.
Top analysts predict that GRIMACE could lead the next market rally. The token has been growing since Grimace's ecosystem is expanding, even offering opportunities for crypto enthusiasts.
Disclosure: This content is provided by a third party. crypto.news does not endorse any product mentioned on this page. Users must do their own research before taking any actions related to the company.