Anchorage Crypto Custodian Seeks National Bank Charter from the OCC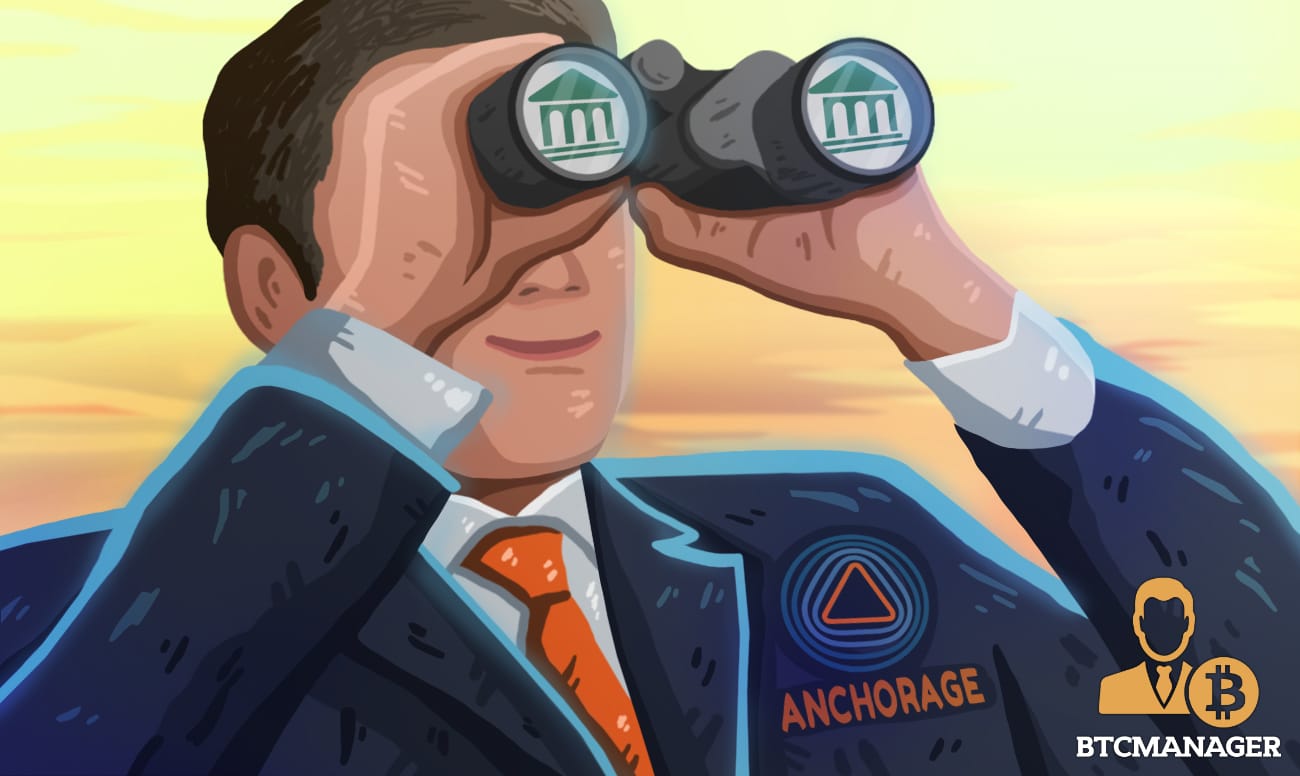 Anchorage has applied for a national bank charter from the United States Office of the Comptroller of the Currency (OCC). If all goes as planned, the license will make it possible for Anchorage to function as a qualified bank and operate in all jurisdictions in the country, according to reports on November 17, 2020.
Anchorage Eyes U.S Bank Charter 
As the regulatory dark clouds surrounding the existence of bitcoin and other cryptocurrencies continue to give way, more and more players in the space are now seizing the opportunity to solidify their regulatory status.
Having successfully obtained a license from the South Dakota Division of Banking to operate as a chartered trust company in the state in July 2019, Anchorage and its team is now looking to achieve yet another significant milestone in the crypto industry by becoming the first bitcoin-linked firm to obtain a U.S. national bank charter, which will give it the freedom to operate in all 50 states in the country.
Per sources close to the matter, Anchorage, which is represented by Dana Syracuse, a highly reputed former general counsel of the New York Department of Financial Services (NYDFS), has filed for a national bank charter with the Office of the Comptroller of the Currency (OCC) since November 9, 2020.
As stated in its filing, the South Dakota-based Anchorage Trust Company seeks to convert itself to an independent national bank named Anchorage Bank, National Association, in a move that will make it a qualified custodian just like all other traditional banks across the United States.
Crypto Firms Taking Over the Banking Space
It will be recalled that on September 16, 2020, Kraken crypto exchange went into the history books as the world's first Special Purpose Depository Institution (SPDI), thanks to a bank carter it obtained from Wyoming authorities.
Specifically, the license will enable Kraken Financial to offer its clients more robust financial services such as bill payments, receiving salaries in cryptos, and more, starting from early next year.  However, it appears the firm is already making active plans towards next year, as it has now launched an Android and iOS app that allows users to instantly purchase cryptos with their credit cards, while also performing other operations such as portfolio tracking.
Following in the steps of Kraken, as reported by BTCManager on October 28, 2020, Avanti Bank has also secured a bank charter from the Wyoming State Banking Board. The firm has hinted that it plans to introduce its own stablecoin dubbed Avit, plus other innovative products starting from Q1 2020.
These are exciting times indeed for cryptocurrency enthusiasts and with bitcoin (BTC) continuing its massive bull run, it remains to be seen whether 2021 will just be the year cryptos goes entirely mainstream.